Taco Bell Is Releasing Hot Sauce Flavored Chips
Just last year Taco Bell dropped a line of merchandise in collaboration with Forever21 that looked pretty chic, to say the least. Now, Taco Bell is dropping their own line of tortilla chips and they look absolutely epic! Packaged just like their ever recognizable hot sauce packets with the flavor corresponding to the different levels of spice these tortilla chips look like they're set to be a hit!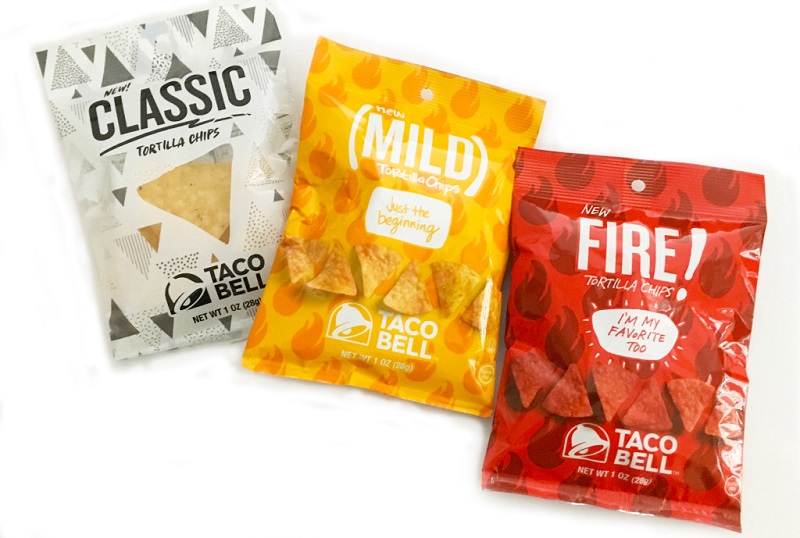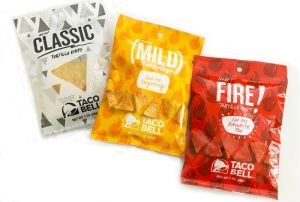 Starting in May, Taco Bell tortilla chips will start showing up at stores across the country. The chips will come in three different varieties. There is Classic, which is just a standard tortilla chip in a Taco Bell-branded bag. The other two chip types, though, are a bit more special, and are inspired by Taco Bell's Mild sauce and Fire sauce.
Taco Bell describes the Mild tortilla chips as having hints of cumin and three different kinds of chili pepper just like its Mild sauce. The bright red Fire tortilla chips are said to have the flavors of jalapeño, chili peppers, and paprika. When the Taco Bell Chips are officially launched this May, you'll be able to buy bags of the Fire and Mild chips in a variety of sizes including 1 ounce, 3.5 ounces, 11 ounces, and 30 ounces. Chipilicious!