Take A Bite Of Delhi In A City That Loves Vada Pav
No matter what you do, there will always be a slight tiff between Mumbai-ites and Delhi-ites over whose city is better. I have recently experienced this tiff between my SoBo bestie and her husband from Delhi over food! And with each one defending the nuances and flavours of their beloved metropolitan I got to thinking whether we can get a taste of the other city without actually going there. This is when a restaurant called Delhi Highway invited me over with a promise of delivering my thoughts on plate.
Purani Dilli Ka Zaayka In Mumbai
In an attempt to bring the flavours and wafting aroma that one can only find in the narrow streets of Chandni Chowk in Delhi, Delhi Highway has launched their weekend special menu – Purani Dilli Ka Zaayka. Picking the best dishes from the popular street food, the menu has great options for chaat, a hearty Punjabi-style breakfast and of course, the parathas. Since I've spent my childhood in Delhi and still visit often, my taste buds were craving for a familiar taste on reaching the restaurant. So I ordered Pani Puri Shots, Chole Kulche, Halwa Nagori with Puri, Bedmi Puri with Spicy Aloo and Pumpkin Sabzi, Aloo Paratha and Amritsari Lassi.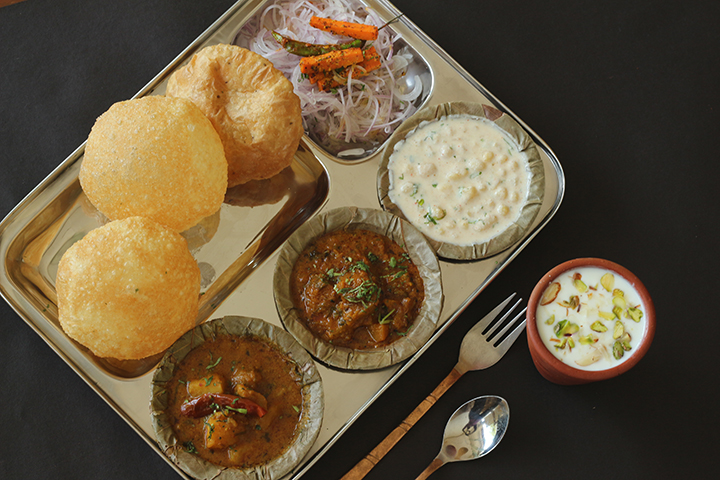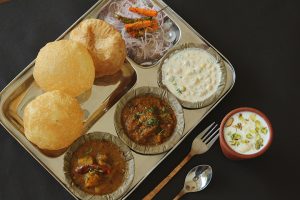 Calling it Pani Puri seems fair since Golgappa is not a familiar word in Mumbai but the taste? Absolutely insane. We loved the spicy water and mixing it with the orange tangy one was sheer chaat bliss. Next we dived into the delicious Chole Kulche and we loved how soft the kulchas were. The chole may not have been exactly like the ones you get in Delhi but were nonetheless tasty and we'd happily eat again. What won our hearts though was the Bedmi Puri and two spectacular sabzis. Perfect Indian breakfast is what we're calling it here on. The Aloo Paratha with in-house pickle and boondi raita was really good too.
We washed it all down, or maybe just filled our bellies even more with the lassi but it was so worth it. Thick, creamy and topped with dry fruits is the makings of a great lassi and Delhi Highway delivers just that. Last but definitely not the least, we enjoyed Puri with Nagori Halwa which was the perfect end to our magnificent meal. I'm surely bringing my two newly wed friends here, maybe lighten up their debate a bit. What about you?