White Owl Bottled Beer – Now in Delhi!
This New Year, award-winning brewery White Owlis giving beer lovers another reason to celebrate. Following growing consumer demand, White Owl launched its bottled craft beer in Delhi last November, quickly making its way to over 250 popular bars & retail stores across the nation's capital!
After the successful introduction of its craft beer in Bottles & Cansin Mumbai, Pune, Goa and Bengaluru last year, White Owl finally made its way north, launching its top-selling brews – 'Spark,' a Belgian Wit with Summery Orange-Citrus notes and 'Diablo,' an Irish Red Ale, loved for its Roast Caramel finish – in Bottles in Delhi in November.  White Owl will also introduce its beer in Cans in Delhi shortly. Ace, its Apple Cider Ale (also the only locally-bottled Cider Ale available in India today)and Spike, its Strong German Wheat Beer are also expected to launch in Delhi in the first half of 2019.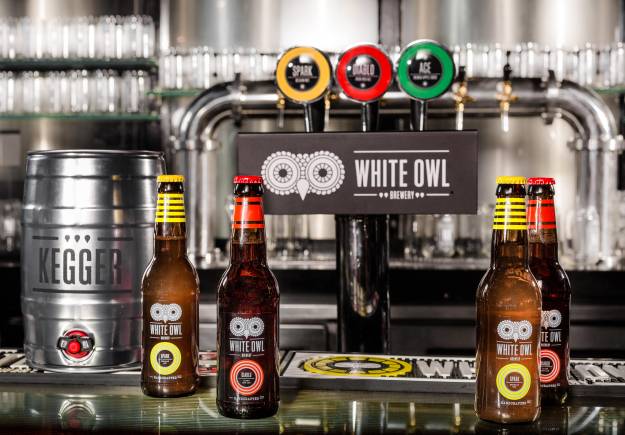 Bottles of Spark and Diablo are now available over 250 locations across Delhi. The list of popular bars & restaurants includes: The Beer Café and The Irish House across Delhi, Raasta in Green Park, Yes Minister in Aurobindo Marg, What A Comic Show at SDA Market and GK, and The Taste at Defence Colony. Retail Stores selling White Owl include: Ashok T Gulrajani in Jangpura, C Suri in Savitri Market and amongst many others.
Javed Murad, Founder of White Owl says: "White Owl is at an exciting stage of its journey with a series of new developments that we are thrilled to announce soon. Our launch in Delhi is our first foray into North India and we remain committed to taking our award-winning brews to many more markets to cater to the growing demand for top quality premium beer across India."
White Owl's quick expansion over the last two years bears testament to India's rapidly growing beer market where the evolution of beer has been fueled by the preponderance of microbreweries and brewpubs across the country. Premium Craft Beer is now enjoying robust growth and is considered to have brought about a revolutionary change in the drinking habits of Indian consumers. There is no shortage of experts who predict that in the next 10 years, India will see a craft beer revolution larger than that in the United States or Europe. While there is a large variety of options available to the urban population when it comes to other premium food products, there is a lack of options in the premium craft beer space and White Owl aims to address this gap with its expanding operations. Bottles & Cans enable White Owl to not only service the substantially larger Retail Segment but also to expand the brand's existing presence within the Restaurant/Bar Space.
White Owl has launched Spark at an MRP of Rs. 110 and Diablo at Rs. 130, per 325ml bottle respectively.