10 killer combinations of beer and food
[dropcap]L[/dropcap]adies and gentlemen, One, two, three, four, five;
A little bit of pizza in my life, a little bit of chocolate by my side, a little bit of pasta is all I need, a little bit of chicken is what I see, a little bit of lobster in the sun, a little bit of everything and I'm done.
1.Pizza and beer
The most popular food couple has got to be
pizza
and beer. The sweet malt of the beer brings out the tang of the
pizza
. It's always handy to have a pint of
lager
when you want to mellow the spice of a
pizza
.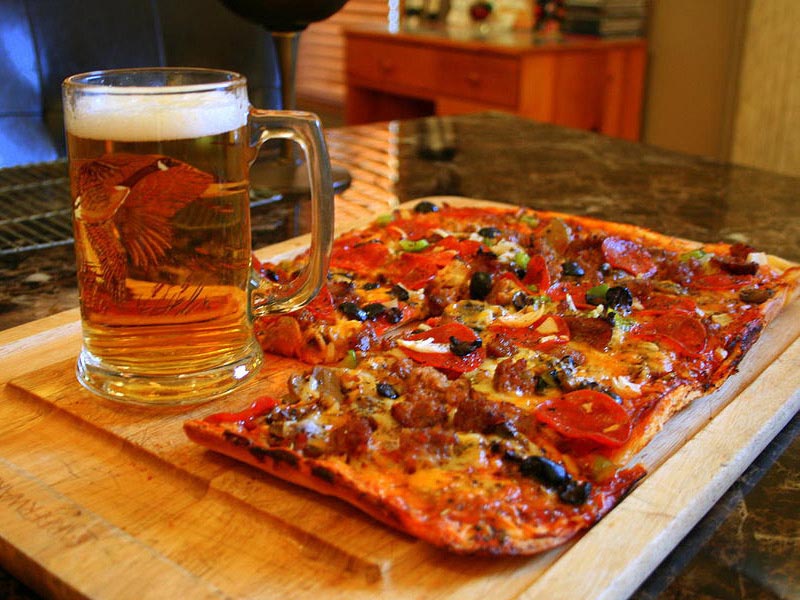 2.Chicken and beer
It's a match made in heaven when you bring chicken and beer together. Spicy chicken wings and beer pairing is quickly becoming popular in Asian countries, especially during the winter. Is it grilled? Is it fried? It doesn't matter. You cannot go wrong with this combination.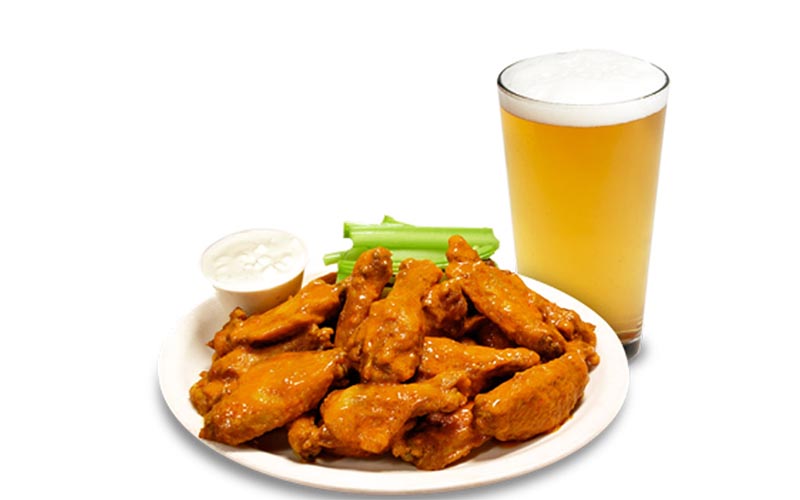 3.Lobsters/shrimp and beer
Fresh sea food, salty air, and a summer breeze.
And you want to add beer to that?
You'll be surprised. The succulent lobster partners best with wheat-based beers like
Hefeweizen
or Belgian Wit.
Budweiser
and Maibock especially draw out the characteristic flavours of a plate of steaming shrimp.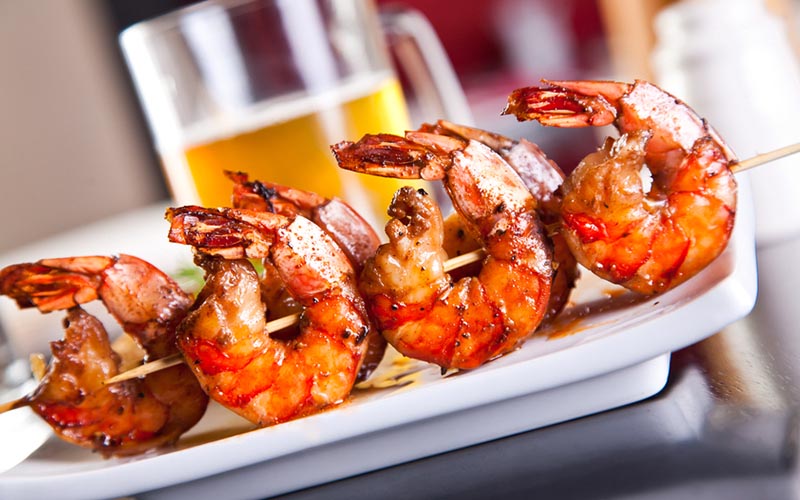 4.Grilled fish and beer
Is chips not good enough for fish anymore? Or is beer just better?
The citrus tang of wheat beers resonates seamlessly with grilled fish. Pale ale is a must when digging into fried fish.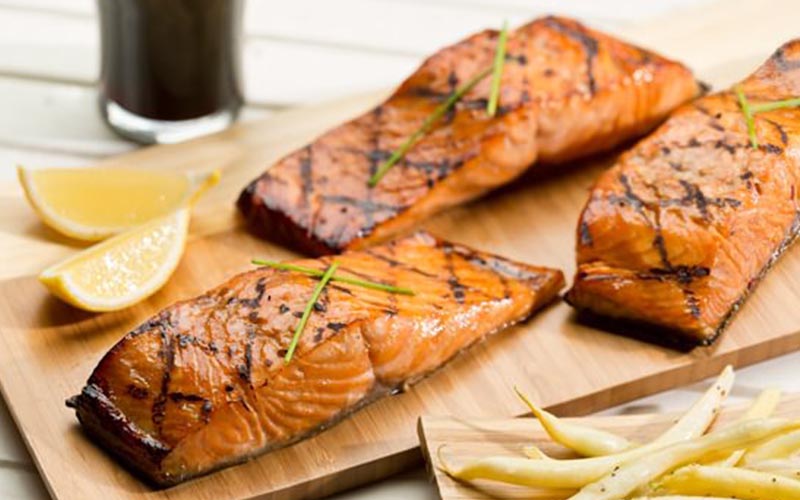 5.Fries and beer
The charm of deep fried potatoes is realized in between large gulps of root beer. Teenagers are head over heels in love with this combo especially as it is the only beer they're allowed to drink.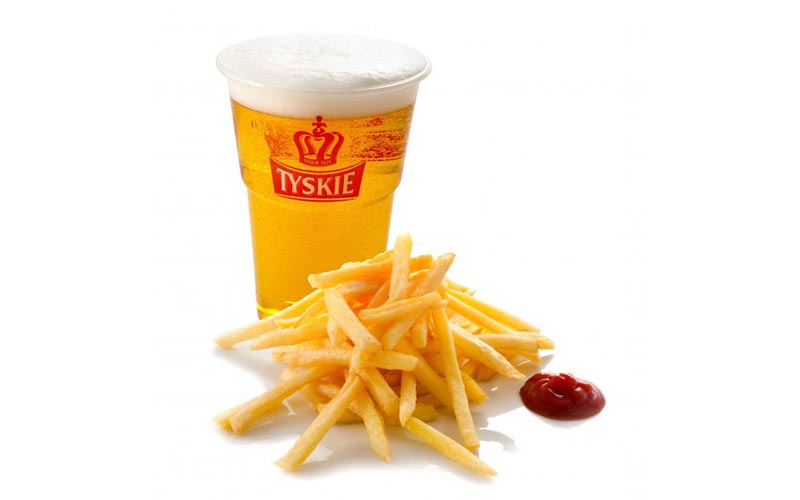 6.Burgers and beer
Say goodbye to the famous kid's 'Burgers and milkshakes' combo as beer steps in its steed. The contrasting flavours of barbeque burgers and cold beers hits the right taste buds. Golden blonde ale in particular goes down smoothly with the spiciness of the patty.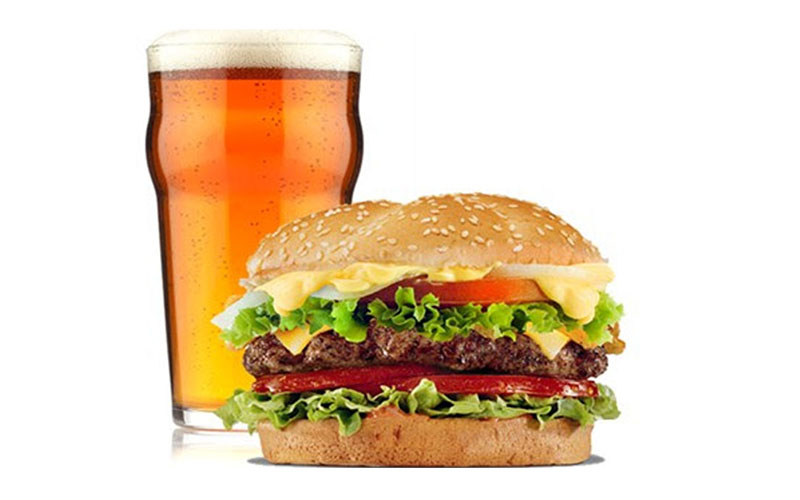 7.Steak and beer
Oh, she likes beef, does she? Here's a trick that is guaranteed to get your friend interested in you. I mean, your cooking style.
A malt and hop based beer like Stout beer does wonders to boost the rich, juicy flavours of steak. Mix beer with the marinating sauce to impart a richer flavour to the steak.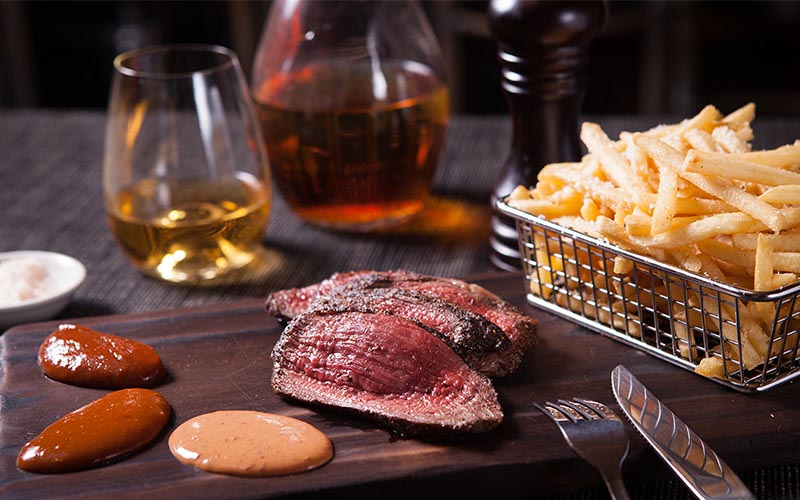 8.Pasta and beer
The yeast-based
Weissbier
and
Dunkelweiss
goes perfectly with light, cheesy pasta. Pasta lovers will ardently insist that pasta is perfect the way it is. But try a pint of Gueuze or Lager with this Italian dish and you'll instantly notice the difference.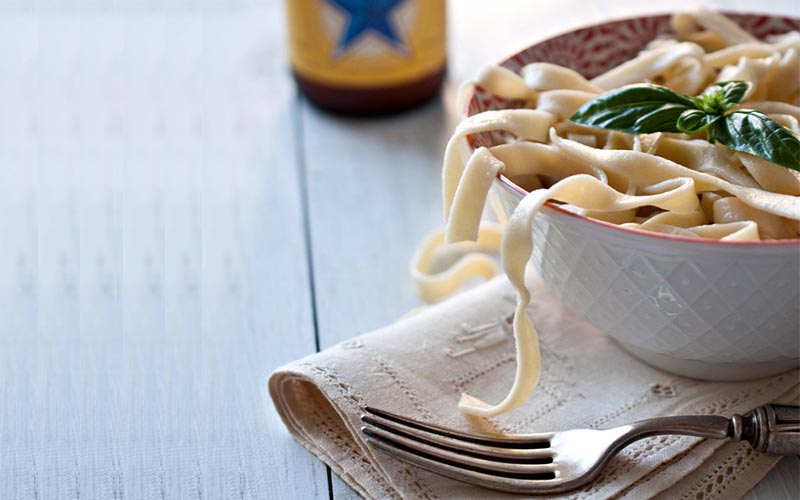 9.Chips and beer
This is a classic union you can have any time of the day.
Hefeweizen
ale complements salty, crisp wafers wonderfully.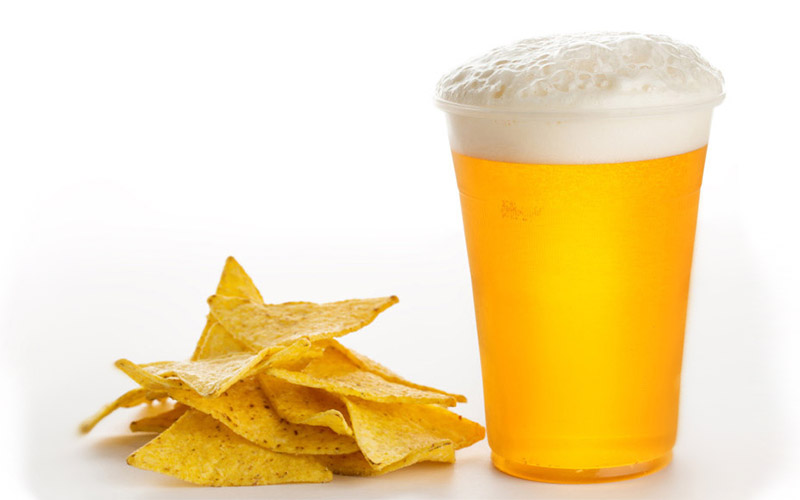 10.Chocolate and beer
Is this a gag?
Not this time. This uncommon pairing can surprise your palette with a delicate balance of sweet and bitter flavours. Some combinations are already favoured, like dark chocolate with Dubble, and Golden Belgian Ale with milk chocolate.