7 Cocktails To Celebrate The Wonders Of Christmas Eve
We love Christmas Eve more than the day itself. From the midnight carols to the anticipation of opening our gifts, Christmas Eve is the actual peak of the holiday season. During this wonderful night, we like to pamper ourselves with some nice home-made cocktails that welcomes in the day of Christmas with a bang. A sip of this cocktail along with a quiet night in with loved ones is our perfect way to celebrate the holidays.
Here are a few tried and tested cocktail recipes which will illuminate your night. The ingredients in each recipe should be mixed in a cocktail shaker with some ice and served in a nice martini glass to bring some elegance to your night.
1. Grinch Spritzer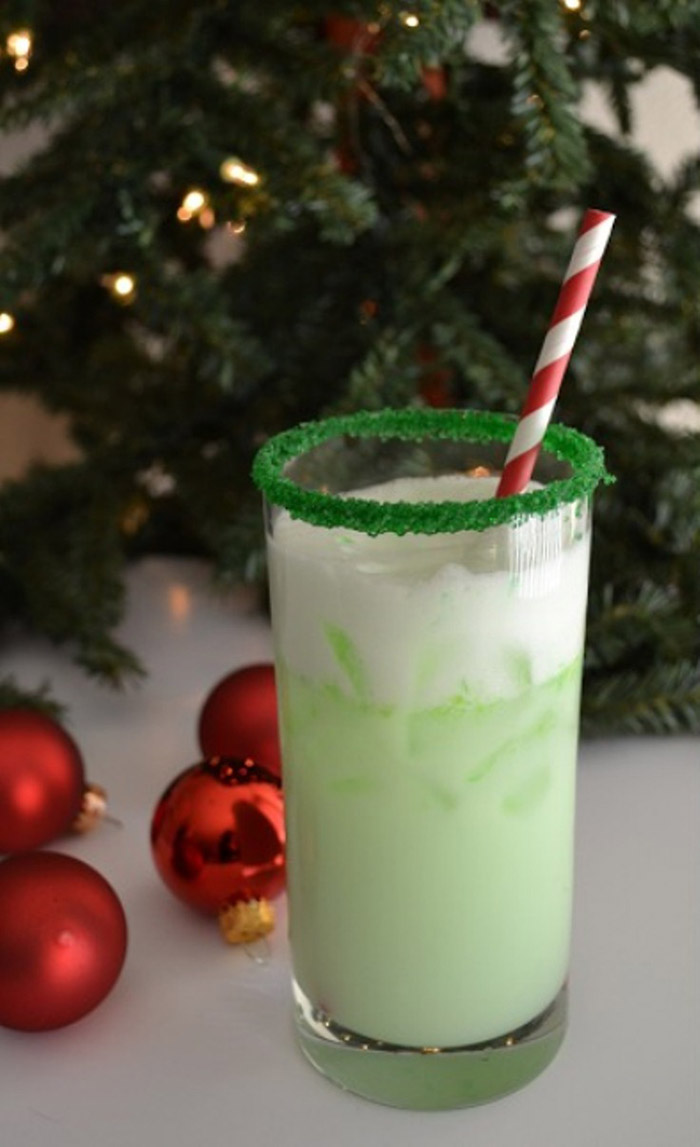 The Grinch Spritzer is a classic vodka based cocktail which is suitable for people who love the sour face of the Grinch, or turn into one. The lime sherbet and sprite gives the vodka an added sour and lemony kick.
Ingredients:
1 part lime sherbet
1 part sprite
1/2 part vodka
2. Chocolate Peppermint Stick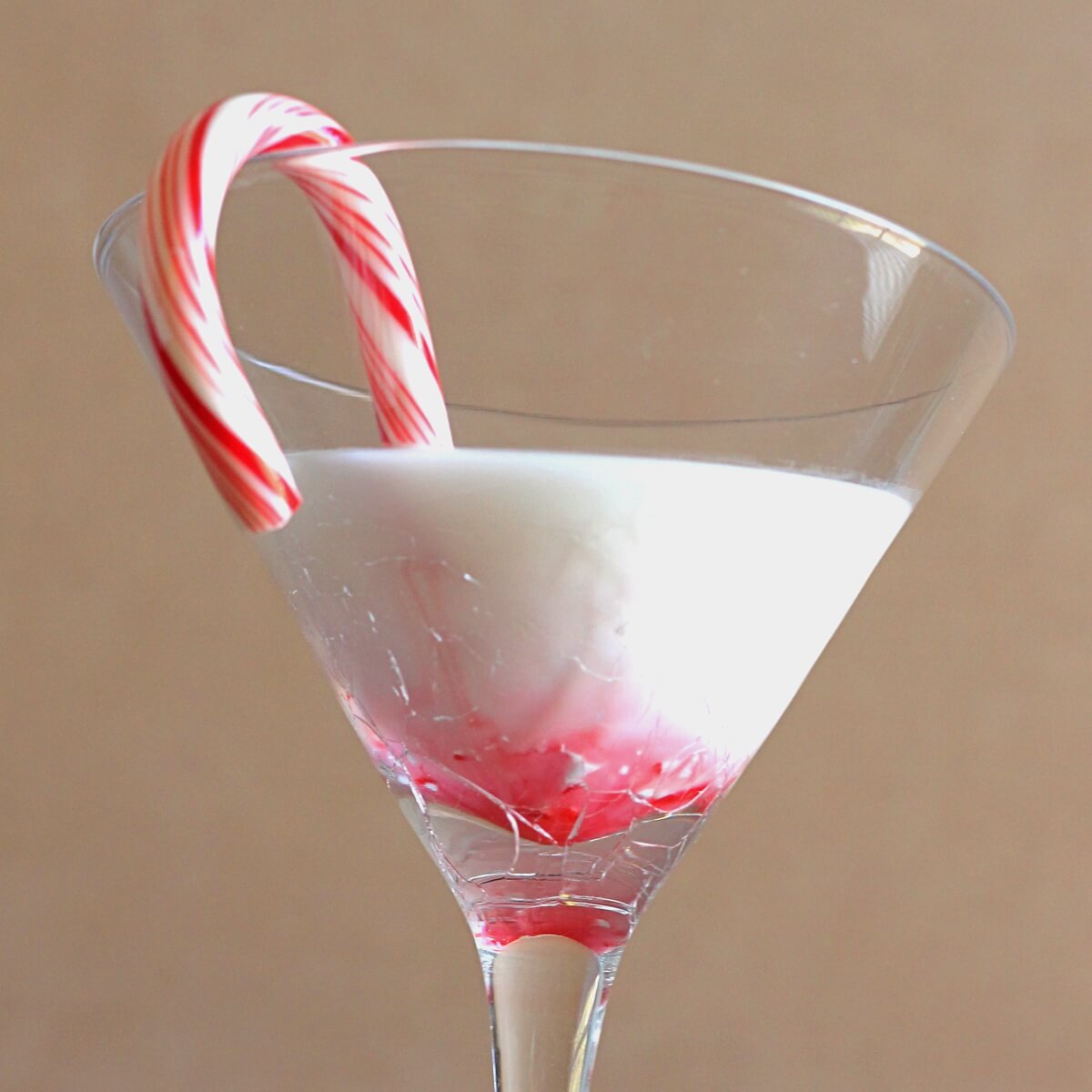 What could spell out Christmas better than peppermint candy cane? It is the staple of any Christmas party or part of your Christmas tree decorations. This Chocolate Peppermint Stick cocktail is a perfect drink to sip along throughout the night or it can act as a dessert finisher for your Christmas eve dinner.
Ingredients:
1 1/2 ounce white creme de cacao
1 ounce cream
1 ounce peppermint schnapps
3. Red Hot Santa Tini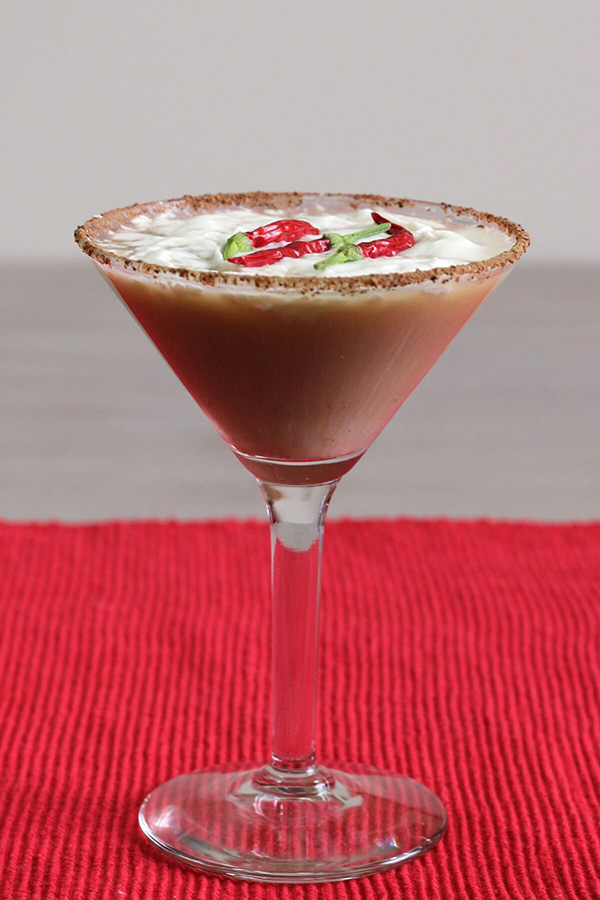 Have you been naughty or nice this holiday season? This cocktail will serve both, unlike Santa, with its sweetness complimenting the spiciness of the chilli vodka. Although this requires little preparation, trust us, it's definitely worth it.
Ingredients:
60 ml of chili-infused vodka*
60 ml of chocolate liqueur
Cocoa powder
Cayenne pepper
Sweetened whipping cream
Method:
1. Add handful of good quality chilis to a bottle of vodka and let it soak for 3 days.
2. Mix the cocoa powder and cayenne pepper and use the mixture to rim the martini glass.
3. Mix the chocolate liqueur and chili vodka together in a cocktail shaker and pour it into the martini glass
4. Top it off with some whipping cream
4. Peppermint Cosmos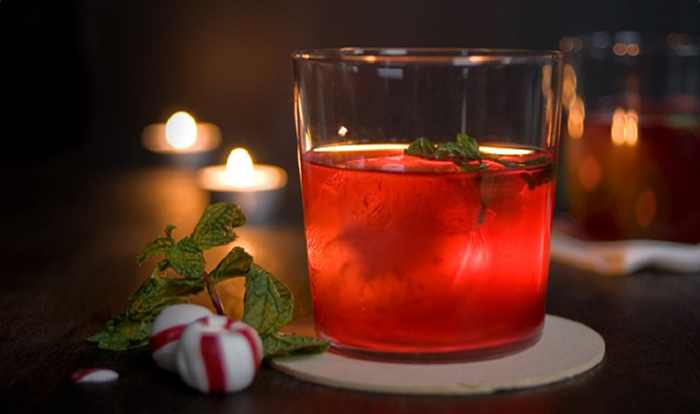 The Cosmos gets a Christmasy twist with the Peppermint Cosmos cocktail. Just be careful not to see to much of the cosmos during Christmas Eve.
Ingredients:
1 cup of pomegranate juice
Juice of 1 lime
60 ml of vodka
1/4 teaspoon of peppermint extract
5. Snowball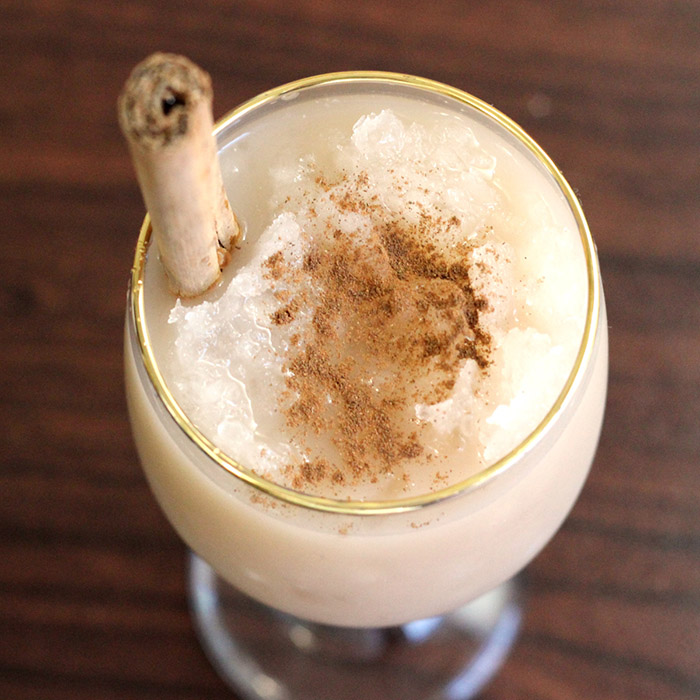 Even if you are living in a part of the world where snow doesn't exist, you can enjoy a blistering snowy night inside your home with the Snowball cocktail.
Ingredients:
60 ml of cream liqueur
3 drops of vanilla extract
crushed ice
30 ml of milk
2o ml of Kahlua
cinnamon powder
cinnamon stick
Method:
Add all the ingredients into a blender, except for cinnamon powder and stick
Blend with crushed ice.
Top it off with some cinnamon powder and serve in a wine glass. Garnish with a cinnamon stick
6. The North Pole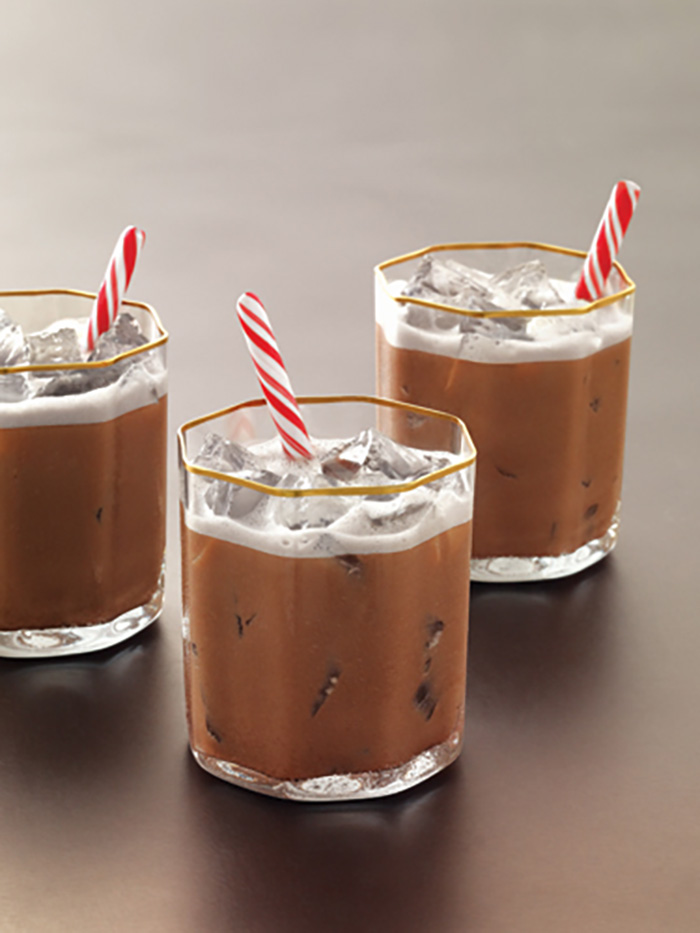 With this cocktail, you suddenly gain the ability to travel to the North Pole and have an engaging conversation with Santa himself.
Ingredients:
50 ml of cherry vodka
15 ml of peppermint schnapps
30 ml of heavy cream
30 ml of chocolate syrup
7. Peppermint White Russian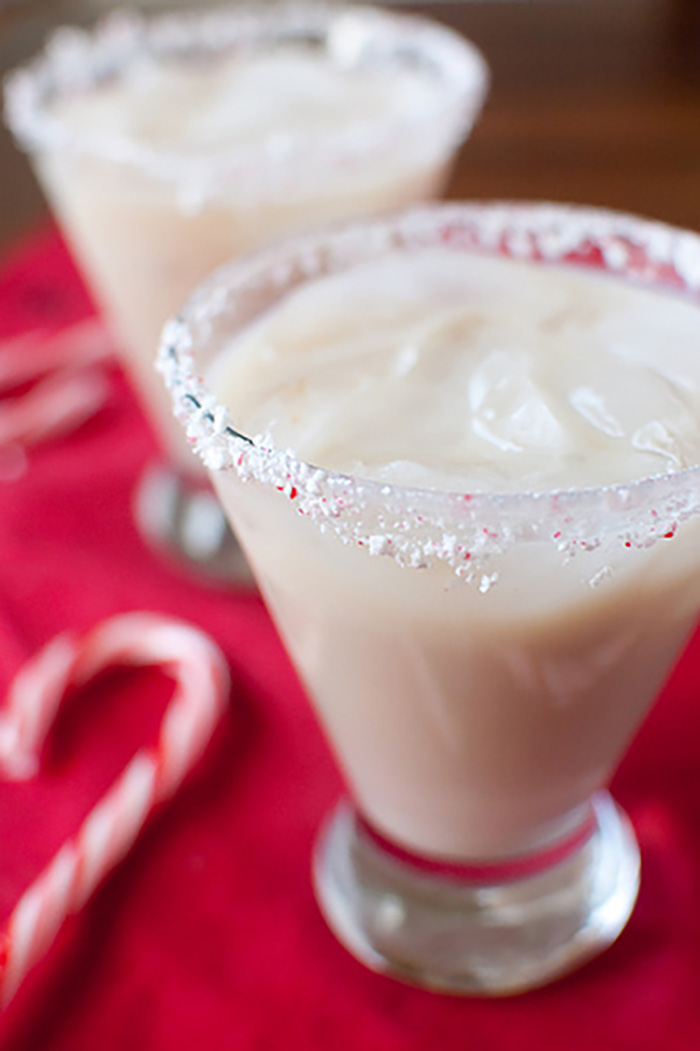 Vodka based cocktails are the best and what better way to celebrate a vodka filled Christmas than a White Russian.
Ingredients:
60 ml of Peppermint Mocha Kahlua
30 ml of vodka
60 ml of milk or cream