12 Cocktails You Can Make To Spice Up Your New Year's Eve Party
If you're not in the mood to go out and attend a big crowded club party, then you can throw your own party with all the works. You've still got a couple of days to plan and figure out which cocktails you want to serve at your party, just make sure that you get all the ingredients in time! And let's be serious, there is never a bad time to experiment and try something new, so make the end of the year the right time to do that.
These cocktails will go well with almost anything you serve at your party, so don't worry about that too much. Make sure that there are enough short-eats, things that your guests can nibble on while they sip on these delicious cocktails. With twists on the regular mimosa, popular cocktails like the Old Fashioned and a switcheroo on the margaritas, there's something on this list for everyone!
Champagne Margaritas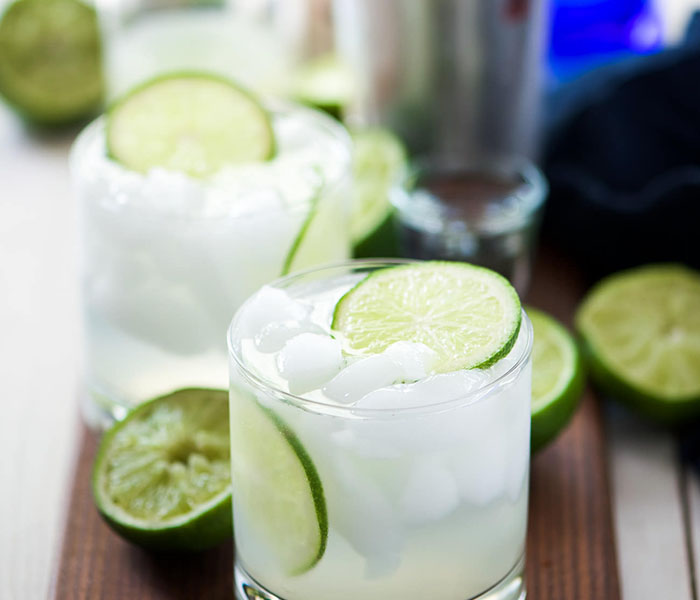 Combine lime juice, tequila, orange liquer and champagne in a large pitcher and keep it cold. Run lime wedges around the champagne flute rims and then dip it in salt and set aside. When ready, pour the cocktail mixture into the glass, garnish with lime wedges and serve.
Grapefruit Mimosas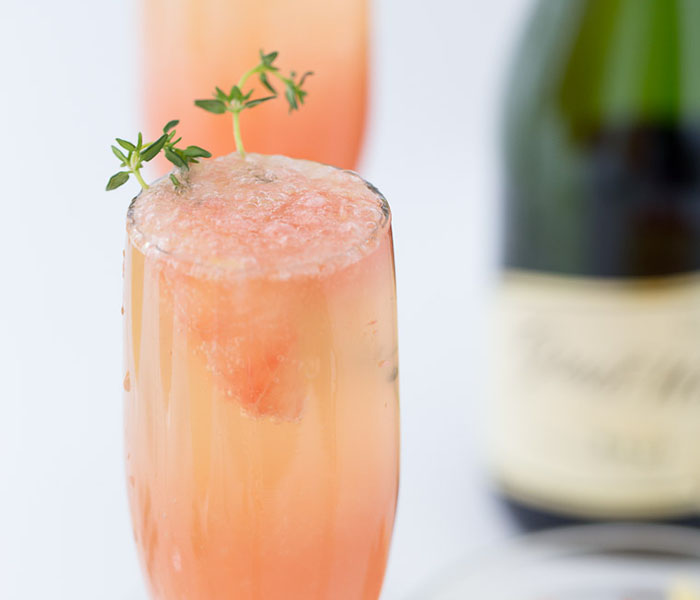 Put a spin on your regular mimosas with grapefruit instead of orange juice! Rim your champagne flutes with pink sanding sugar and set aside. Pour the grapefruit juice into the glass and then top it off with champagne.
Creamsicle Fizz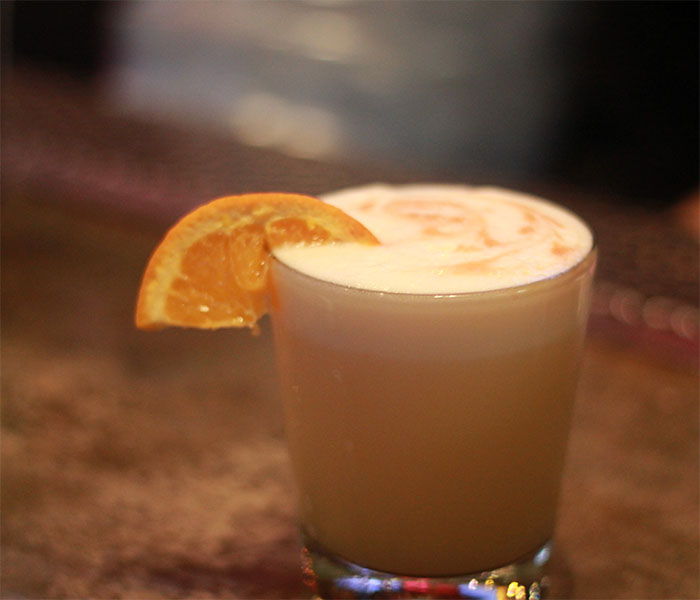 Fill a cocktail shaker with ice, vanilla vodka and orange juice, then shake it up and strain it into a champagne flute. Top it off with champagne, cava and prosecco, then garnish with an orange slice.
Pomegranate Moscow Mule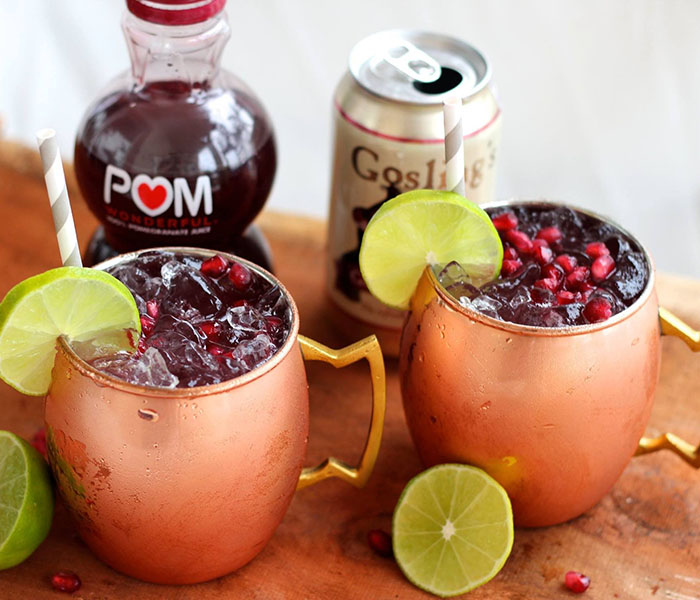 In your cocktail glass, mix the vodka, pomegranate juice, pomegranate seeds, lime juice, honey and ice and then top it off with ginger beer and add a sprig of rosemary as garnish. It's a short drink, so enjoy it!
Cranberry Sauce Margarita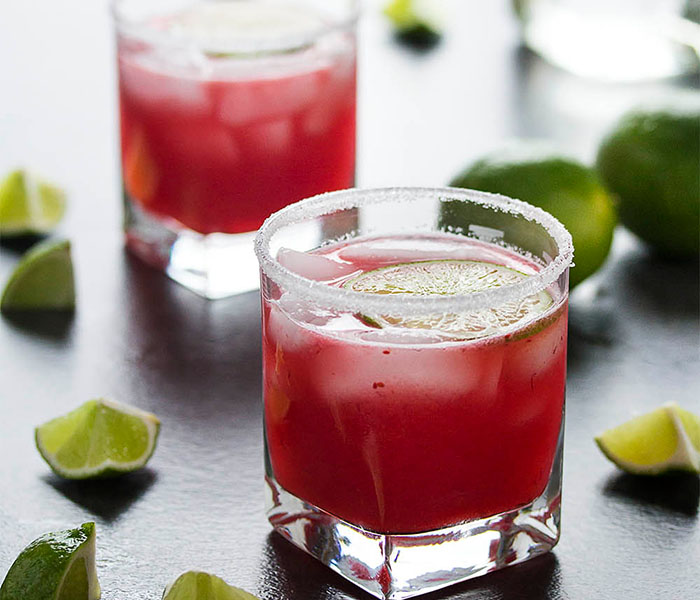 Fill your cocktail shaker with ice, tequila, lime juice, cranberry sauce and honey. Shake it up and then pour the mixture into a glass and garnish with a handful of strawberries and serve right away!
Orange-Cherry Champagne Cocktails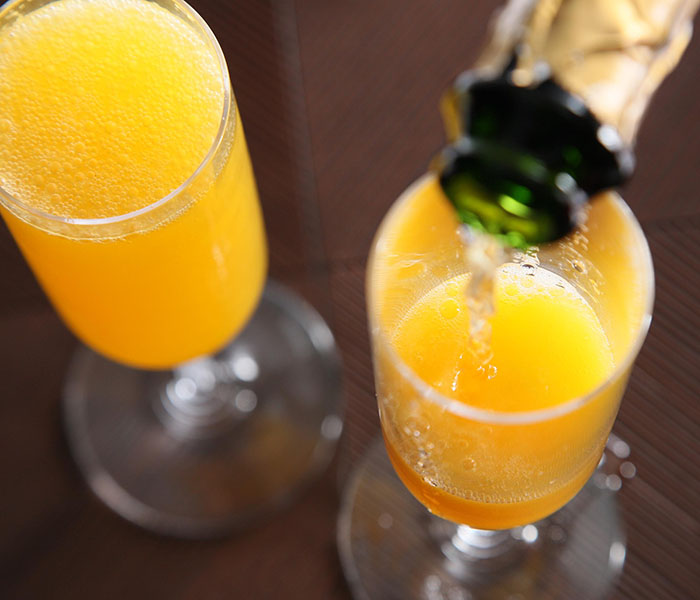 Peel oranges and add them into a blender with cherries and blend till it's pureed. Strain the juice into a pitcher and then mix the vermouth and Scotch in with it. Stick it in the fridge till you're ready to serve and then make sure you don't fill up the glasses, so you can top it off with champagne to make it the perfect cocktail.
Cranberry-Spice Cocktail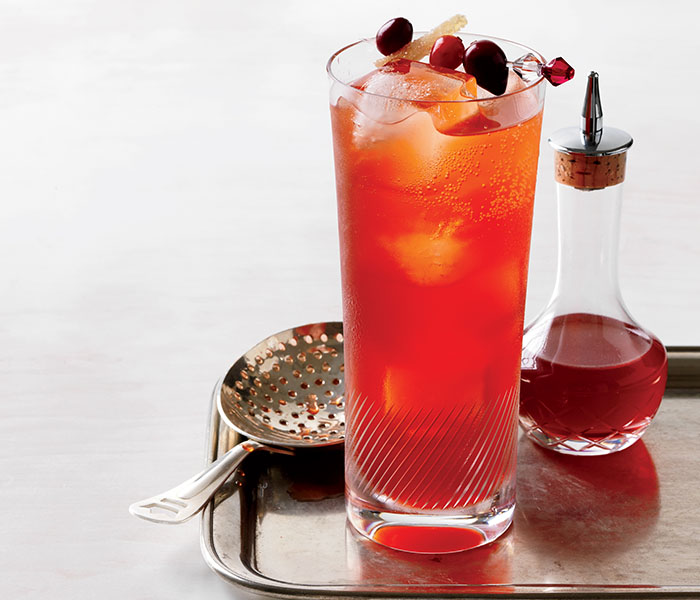 Muddle an orange wedge with some cranberries in a cocktail shaker and add in some minced ginger as well. Then add the Aperol, Lillet Blanc, bitters and ice and shake it all up. Double strain the drink into a glass filled with ice and then top it up with hard cider. Add more cranberries for garnishing and serve.
Pomegranate Margaritas
Margaritas are the best cocktails ever, and adding pomegranates to it just makes it that much better! In a pitcher, mix limeade and water till nicely blended. Then stir in the tequila, pomegranate juice and triple sec. Keep it in the fridge till you're ready to serve and then pour it over ice cubes when ready!
Old-Fashioned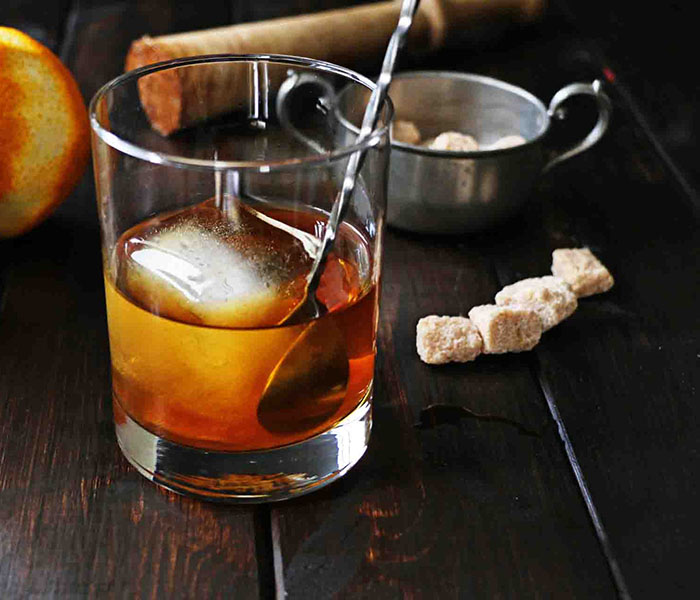 Another popular drink at parties, the Old Fashioned is also really easy to make! In a heavy bottom glass, combine a sugar cube, bitters and club soda. Mix it up nicely till you get a granulated paste, then stir in the bourbon, add ice and garnish with a citrus peel of your choice!
Champagne Cocktail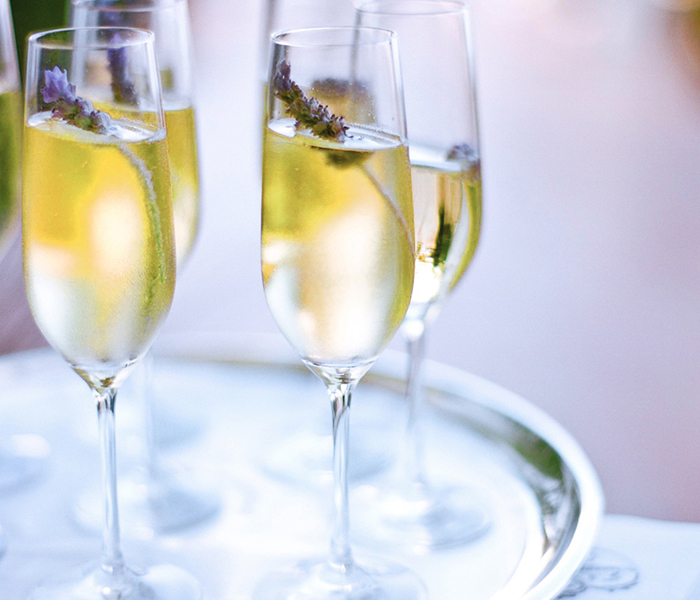 Why make a cocktail out of champagne when you can drink it as it is, right? Well, a little change never hurt anyone. And it's an interesting twist too! In a glass, place a sugar cube at the bottom and then pour bitters over it to soak it nicely. Then pour the cognac over that and finally add the champagne. Add a lemon or orange slice for garnish and you're set.
Vodka-Espresso Cocktail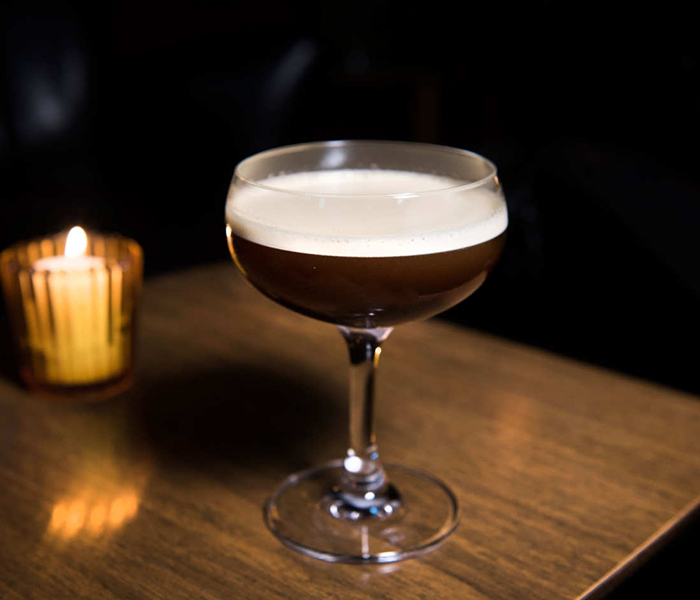 Since you're gonna have to stay up all night to celebrate actually crossing into 2017, you might as well fill yourself up with a coffee based drink. Because why not! Pour the vodka, coffee, Tia Maria and Kahlúa into a shaker and mix it up nicely. Run the rim of your glass over an orange or lemon slice and then dip it into cocoa powder so that rim is coated, then fill your glass and serve.
Champagne Shirley Temple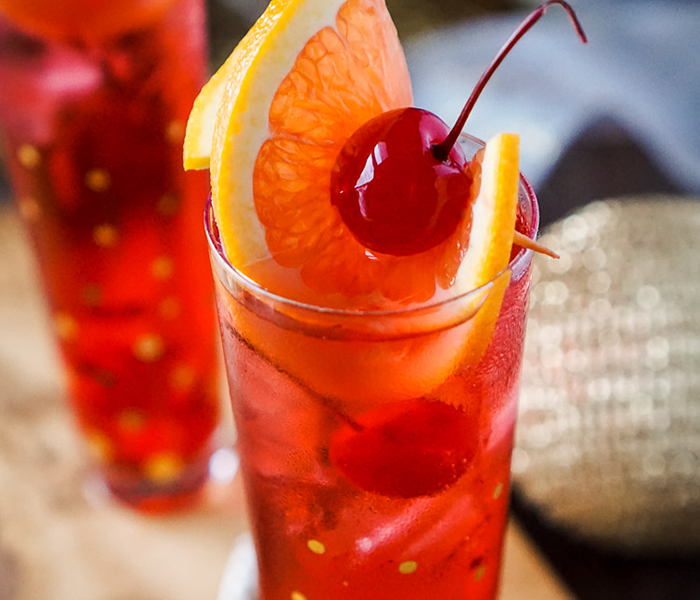 Shirley Temples are such a popular drink and if you haven't had one yet, it's time you did. But instead of having the one that's most famous, which is non-alcoholic, swap the soda for champagne and you have a Shirley Temple for adults! All you need is to fill your glass with ice, then pour the champagne over it, add the grenadine and you're set! Garnish with orange slices and cherries and the drink is ready to be served.