9 Grilling Tools you need to have for your Summer Barbecue Party
We get it, it's been getting warmer and warmer. Summer is coming and the shorts and the tanks are back in the wardrobe. It's time to pack away the scarfs and coats till next winter. We love a good barbecue in the winter, but what about the summer barbecue. There's nothing like enjoying a great grill in shorts and dresses while sipping on some cool lemonade.
Ideally, we picture this by a pool but for those of us who aren't best friends with people who own a pool or happen to own one, we suggest a great terrace, some good company and investing in a juicer. But a barbecue isn't complete without the well, barbecued meat.
Here are the tools you might want to keep in handy for that perfect barbecue party.
Grill Brush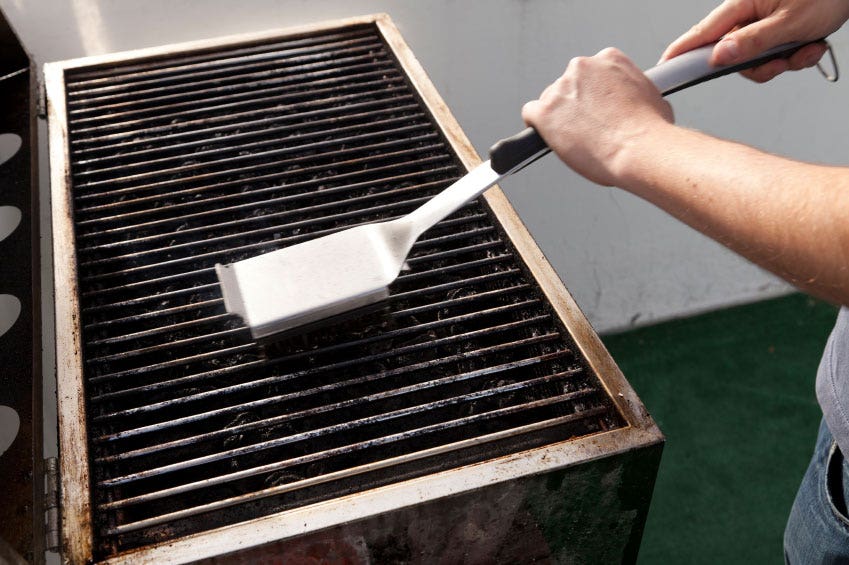 Unless you enjoy having particles from your last grilled meal stuck to your food, a quality grill brush is a must-have. You might want to watch out for those less quality brushes that contain bristles which just might end up in your food.
Long-Handled Tongs and Spatula
Flipping, turning and constantly watching over a flaming hot grill might be a bit of a challenge especially if you're using short-handles tongs that could easily burn your skin off. Buy those long-handled warms and avoid singed arm hair and burns.
Stainless Steel Grill Pan
Who couldn't use a few more vegetables in their diet? The problem with preparing them on the grill, however, is that thin or sliced vegetables tend to fall through the grates. A Stainless Steel Grill Pan is just the answer to get a bit healthier this summer.
Meat Thermometers
Medium-rare or well-done? Well, if you like your meat done a certain way, why not at home too? You don't need to guess, just get an instant-read thermometer and you're good to go.
Grate Enhancements
While the standard factory grates do work for your average barbecue, the addition of iron grates will deliver heat better and give you a non-stick surface to grill on.
Chimney Starter
How much time do you actually take to fire up charcoal grill? For this, there really is no other replacement than a chimney starter. Simply fill the metal cylinder with charcoal briquettes, place a lit, crumpled sheet of newspaper under the chimney, and in just a few minutes you'll be ready to start cooking.
BBQ and Grilling Cookbooks
Your barbecue can extend from more than burgers and hot dogs including countless appetizers, side dishes, desserts, and even cocktails! Head to the bookstore near you to grab a copy of Melissa Cookston's Smokin' in the Boys Room, Bon Appétit's The Grilling Book, or Chris Lilly's Fire and Smoke.
Apron
Don't ruin your favourite summer shorts with sauce or grease stains. Buying a good apron will not just help you stay clean but make you look like a pro-griller.
Aluminium Foil
Certainly the cheapest accessory for the grill, heavy-duty foil can be used as a makeshift smoker box (simply wrap wood chips in foil, poke a few holes, and place it directly above the heat source), foil packets for fish or vegetables, a cover for grill side tables to ensure quick cleanup, or a simple grate cleaner (when balled up and held with long handled tongs).