An Assortment Of Sandwiches At Hari's Super Sandwich In Bengaluru
Road-side eateries in Bengaluru tend to take on a monotonous approach when it comes to dishes on the menu. Whether it be chaat items, or your typical South Indian delicacies, we have tried it all. We are always in the hunt for some varieties and the accidental discovery of a tiny sandwich shop at Jayanagar made us all the more eager to get into the street food discovery game again.
Hari's Super Sandwich in Jayanagar does not look like a place selling delicious sandwiches from the outside, but once you step foot inside the small stall splattered with red, the colour closely associated with capturing your eyes, you are in for an amazing surprise. The sandwiches are made and served by Hari, the ever pleasant and unassuming owner of Hari's Super Sandwich. The varieties on the menu are quite vast for a place this small but they do pull it off quite well. Although we were in a rush, we managed to taste the most recommended items on the menu.
1. Chocolate Sandwich
Everyone loves a good Nutella sandwich and we are no different. When we saw this item on the menu, we had to order it without thinking twice, but to our surprise, it does not contain any Nutella whatsoever. Although the taste is quite similar, the sandwich is made by placing a bar of milk chocolate between the slices of the bread and toasted in butter. This was a perfect start to our sandwich journey.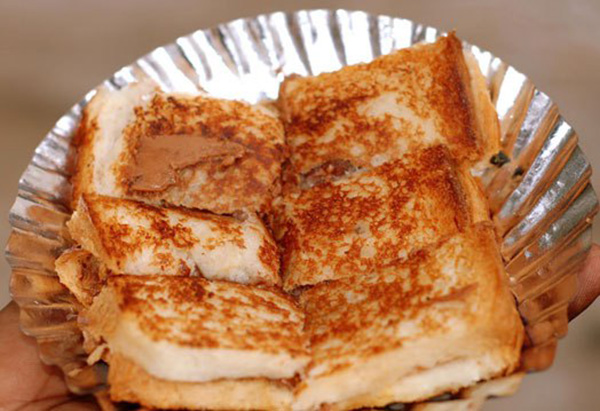 2. Jam Toast
A simple jam toast, like mom used to make, was the second participant in our contest of hogging sandwiches. This is perfect for people who wish to keep things basic and simple and still enjoy a unique touch to a traditional sandwich. Toast with jam was one of our staple breakfast dishes when we were kids and this sandwich offers a nostalgic moment when our worries were mostly concerned with how much food we can stuff into our mouth, instead of paying the bills for this month.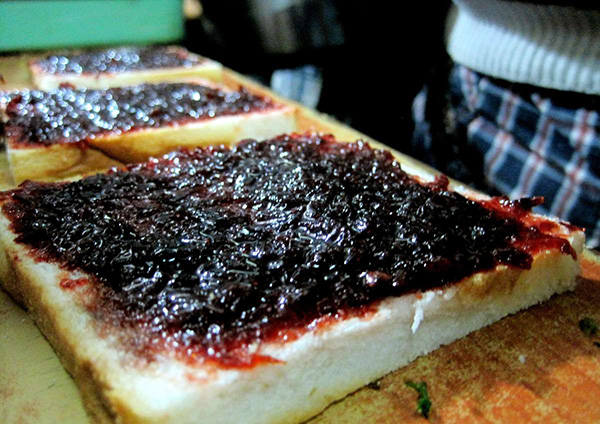 3. Cheese Chilly Sandwich
Although we were quite pleased with our capacity to gorge down multiple sandwiches at this point, we were not quite through with it yet. We had our eye on this sandwich from the beginning, since the light bulbs were flashing around the words 'Cheese', or maybe it was just our imagination. The Cheese Chilly sandwich was everything that we expected, gooey cheese goodness melted perfectly inside the sandwich with the added spiciness coming from the freshly cut green chilies. This was the perfect kick in the pants that we needed to continue on our spiritual journey of sandwich discovery.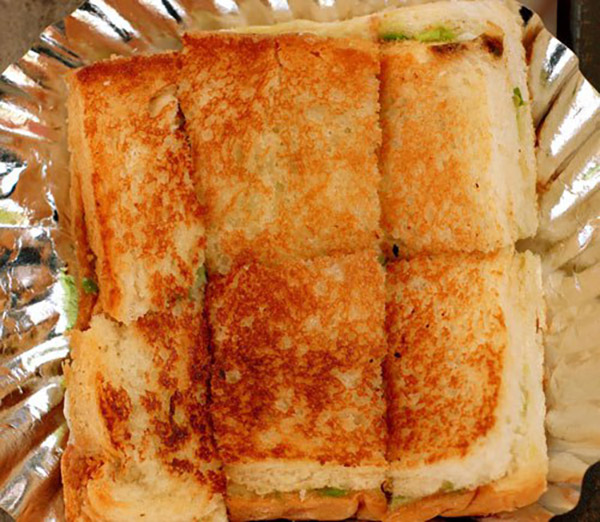 4. Bread Masala
Bread masala is a common 'sandwich' item found in many chaat or sandwich stalls everywhere. Although we were expecting something similar, we were surprised by the unique flavours coming from a simple dish like bread masala. The speciality of this dish is that the masala is made right in front of you with fresh cut vegetables giving it that unique touch which you probably won't get anywhere else. The various masalas added to the vegetables provided for a nice balance of flavours.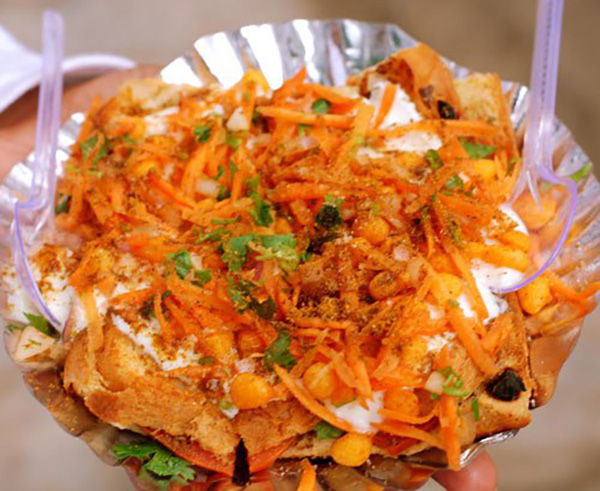 5. Dahi Toast
Unfortunately we had to end our sandwich journey and what better way to cool down the body after an hour of sandwich eating than more sandwiches, only this one was topped with spiced dahi. After all the trials and tribulations faced by our stomach in trying to process the food shooting down, we gave it a slight reprieve by finishing off our session with toast topped with freshly made dahi and sev. It was delicious and the perfect finisher to our incredible journey through the plateaus of sandwiches.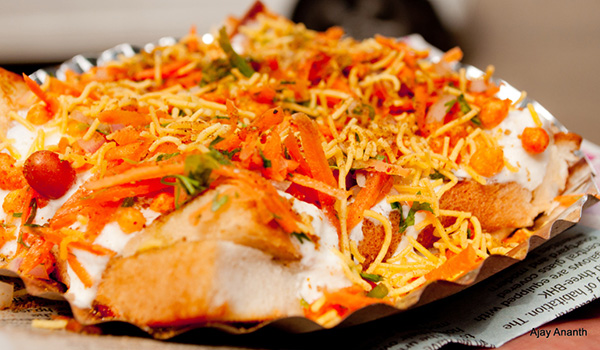 So, if you are around the Jayanagar area, try one (or 2 or 3) of the glorious sandwiches on the menu and let us know about your spiritual sandwich journey. We guarantee that you will never look at street food quite the same again.