Chef Saji Alex Has Curated The Kerala Food Festival of Our Dreams At Feast – Sheraton Grand
The monsoon season is here, and honestly, we couldn't think of anything better than bingeing on some of the best flavors from God's Own Country. That's why we were extremely excited to hear about the Kerala Food Festival currently taking place at Feast, the all-day dining restaurant at the Sheraton Grand Bangalore Hotel at Brigade Gateway!
Curated by Chef Saji Alex, who has certainly made a name for himself in the culinary industry, we knew that we couldn't wait to try the classic fare of the four different types of Kerala cuisine that made up this special menu: Malabari Cuisine, Plantation Cuisine, Back Water Cuisine, and Tatte Kada Cuisine.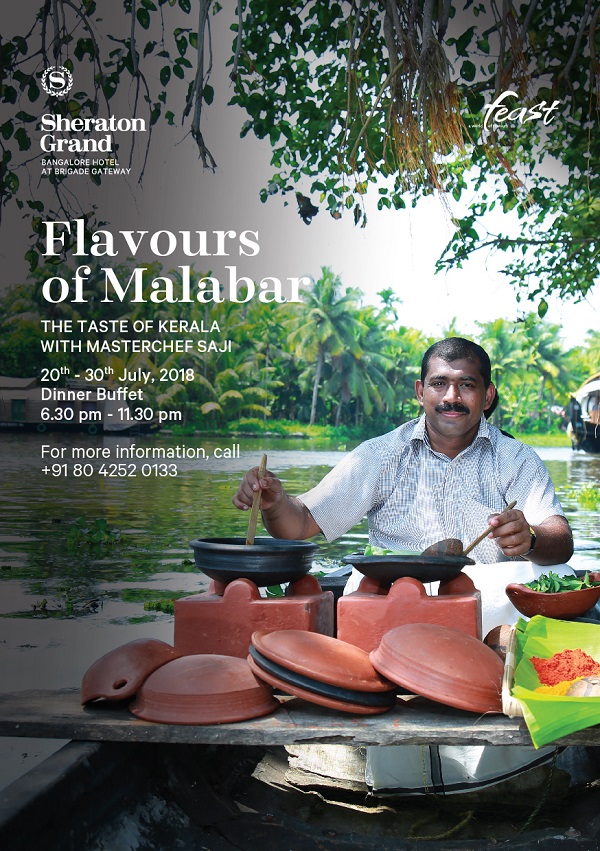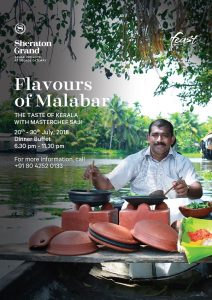 Feast on Flavors From God's Own Country
One of the things that immediately impressed us, was the vast array of pickles on display (so important to Kerala cuisine) with everything from fish pickle to eggplant pickle (all of them seriously hitting the spot). We started things off with some piping hot, freshly made Idiyappam which we paired with a gorgeous Mutton Korma that brought just the right amount of heat from the green chilies. The mutton was so tender and literally fell off the bone, definitely one of our favorite dishes and an absolute must-try.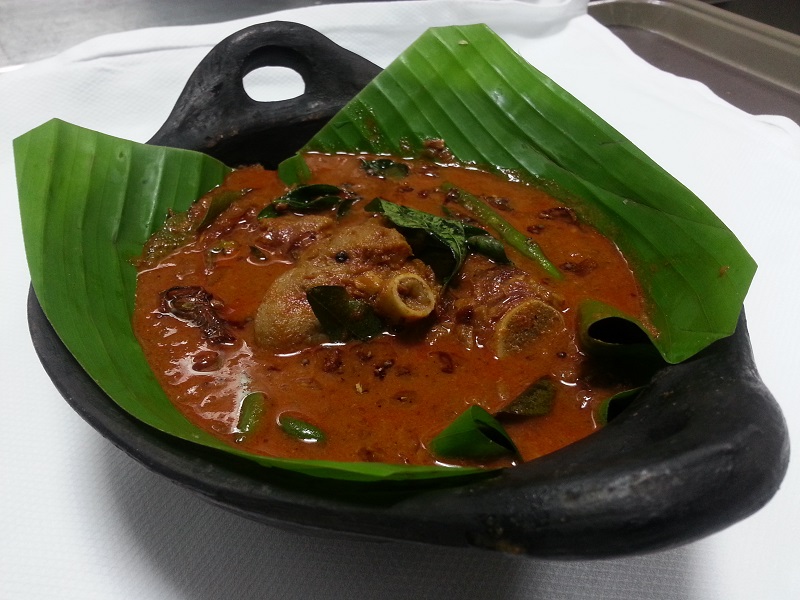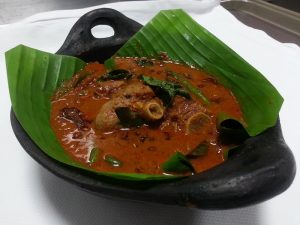 We couldn't go to a Kerala Food Festival and not have fish curry and rice, so we tried the Meen Mulakittathu, which differed from the Malabar Fish Curry in that it doesn't have a coconut base, and we really enjoyed the tang of the curry which was achieved by the tamarind base. Another must-try for all the vegetarians out there (yes, you haven't been forgotten) was the Muringakka Thakkali Curry, where you could really taste the earthy flavor of the drumsticks incorporated into the coconut paste – it's definitely hard to get this one right, but Chef Saji Alex really nailed it!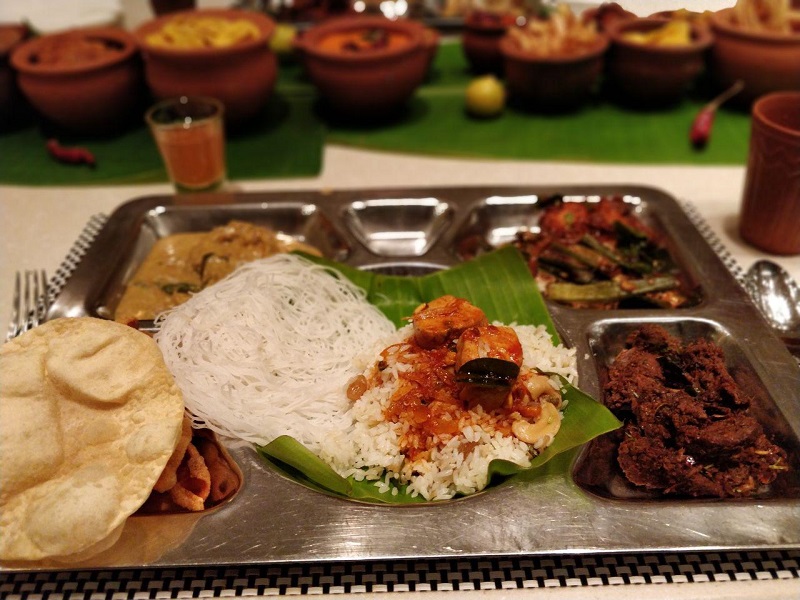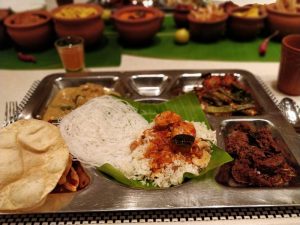 Also available was some scrumptious Kozhi Biryani (which you have to try if you ever visit Calicut) and (of course) some super delicious Beef Varattiyathu – if you've never had beef and coconut together, you are missing out! According to Chef Saji, every place has a certain energy which affects the way food turns out – and at Feast, the quantum energy is definitely on point because this was certainly one of the heartiest Kerala meals we've had in ages! If you've got a hankering for Kerala food, then head to the Sheraton Grand to get your fix!
Date: 20th July – 30th July, 2018
Venue: Feast, Lobby Level at Sheraton Grand Bangalore Hotel at Brigade Gateway
Time: 6:30 PM – 11:30 PM
Price: INR 1700++
For Reservations: Call – 080 49653115