Where every bite has a new story: Coco Jaunt 1728
Journey to the centre of gooey, chocolate.
Being able to travel, is the biggest luxury for the adventurous. And for a foodie like me, this took me straight to the doors of Coco Jaunt 1728. Located in a quiet stretch of a road near Yesesi supermarket, this place with its burst of yellow is sure to instantly brighten up your day. Now once you step in, you see how aptly themed the whole place is, with its quotes about travel and food. Coco Jaunt 1728 is so named as they're quite proud of their chocolate and so I decided to order their famous Hot Chocolate.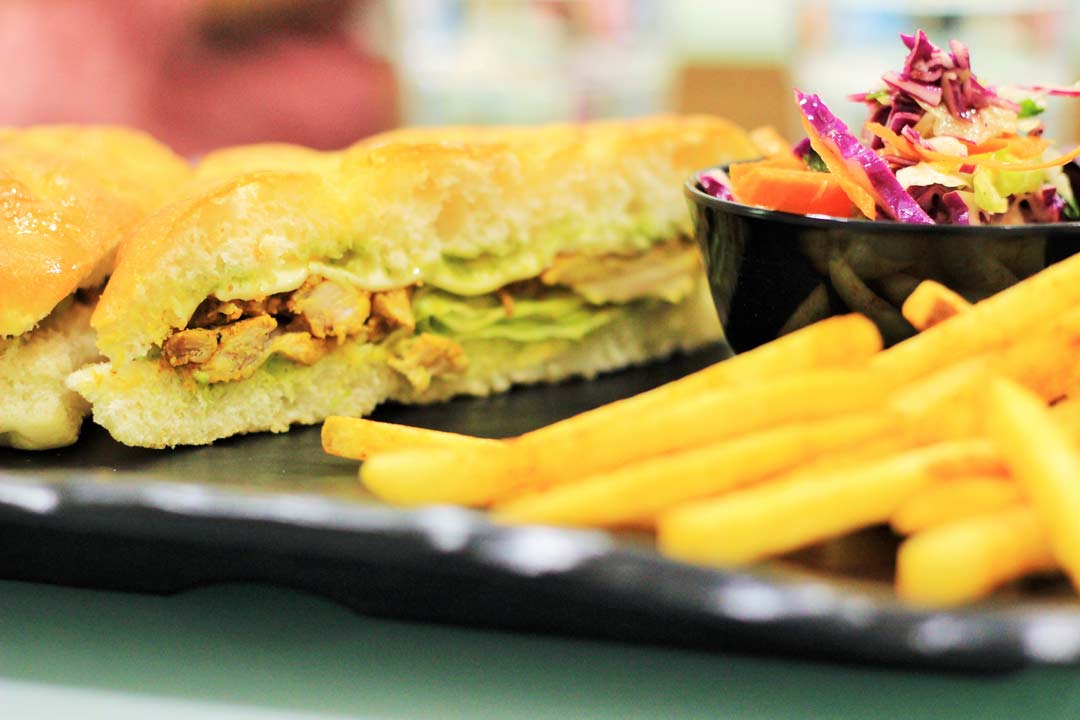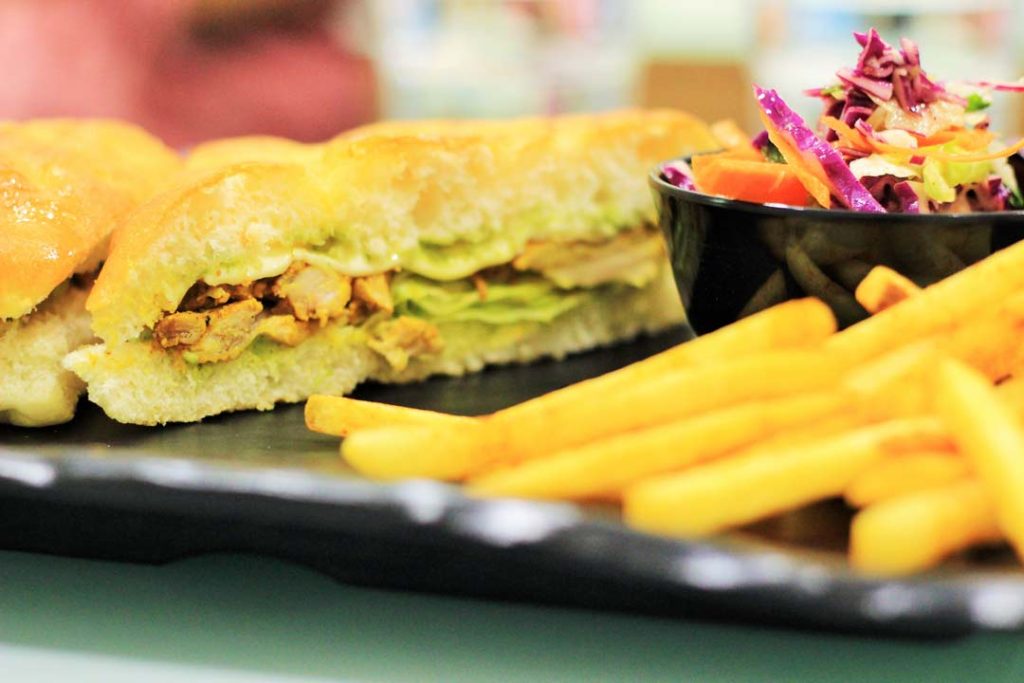 Unlike most places that serve their drink as you ordered them, Coco Jaunt takes it up a notch by serving you a small-eat to complement your drink. There's one word that pops to mind when I think of that hot chocolate – rich. This, on a rainy day is a hug in cup.
Almost every single item on their menu is made fresh in their own kitchen and they don't believe in using pre-mixes. This was pretty evident when I took my first bite of their wholesome sandwich. Soft and light, the bread was a treat on its own. Tender pieces of chicken and amazingly soft paneer tasted delicious with the bread. Their fries served with peri peri are a treat for your taste buds. They allow you to choose your own fillings for the sandwich. So it's literally all your favourite things put together in a sandwich. How can that possibly go wrong?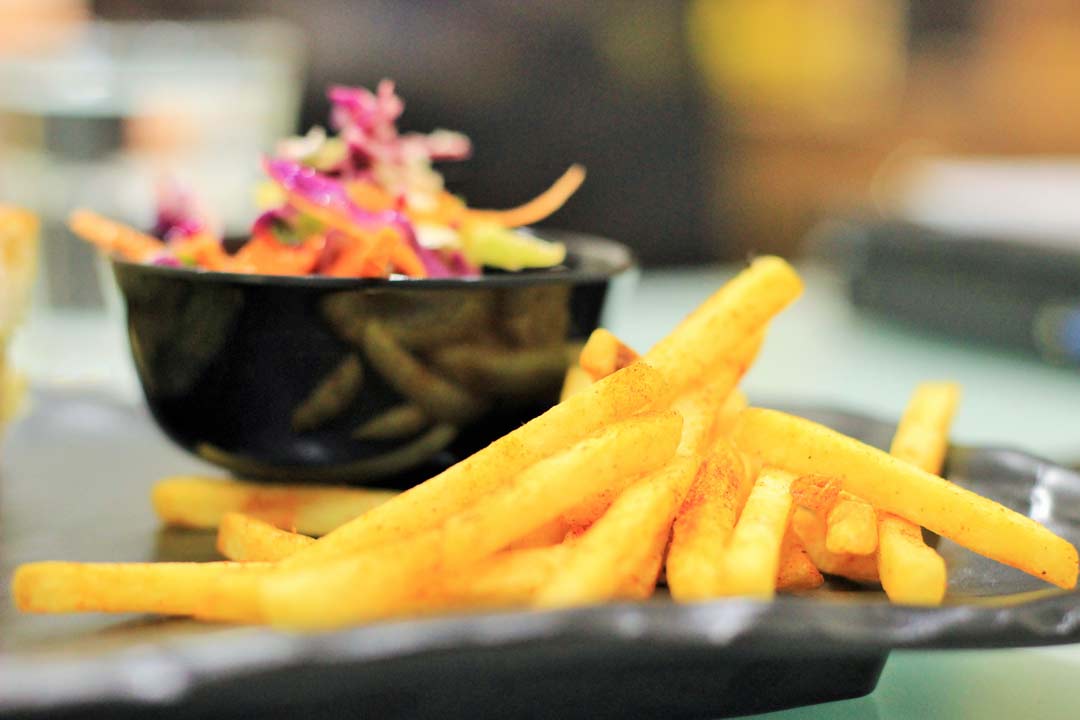 Nutty Caramel is Coco Jaunt's way of telling you to beat the summer in style. If you have a sweet tooth, the dollop of whipped cream on this drink is sure to make you dance. We asked Rohini Chandrasekaran, who's the Director of Coco Jaunt 1728, what her favourite on the menu was and she said that she can have the peri peri fries and hot chocolate any time of the day.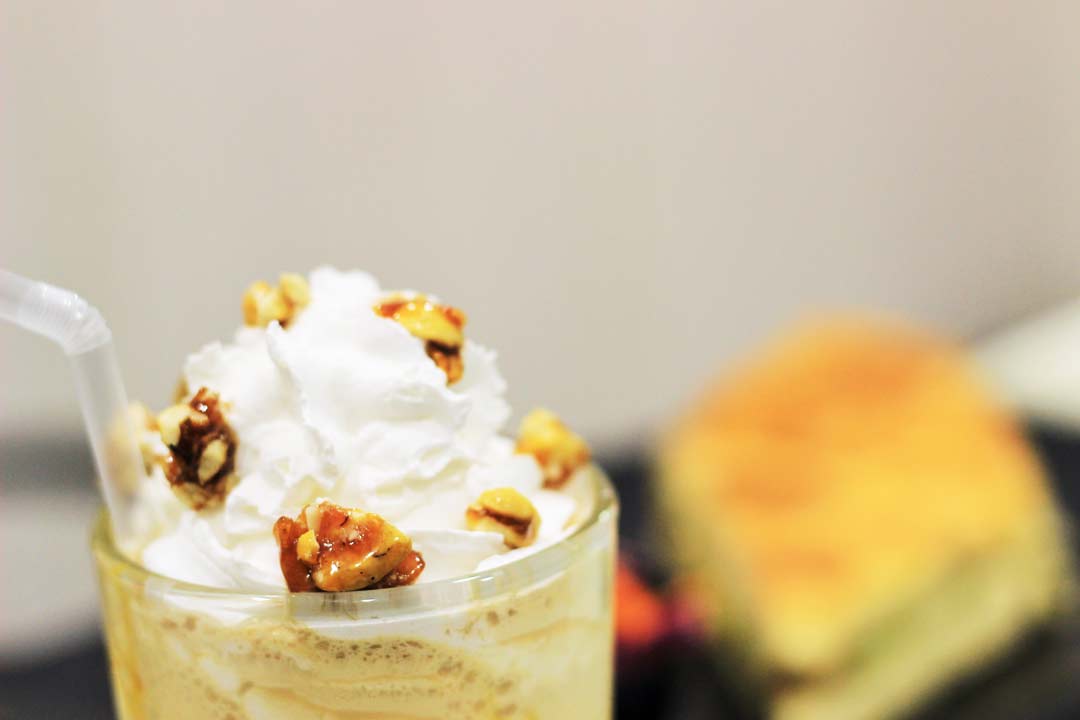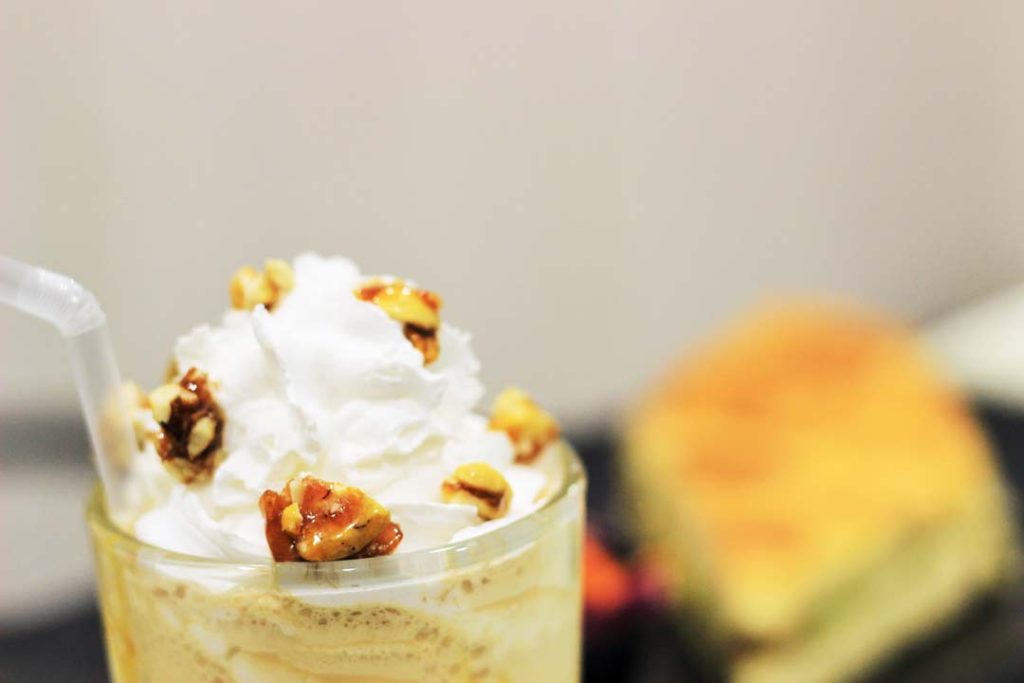 They say that they're soon going to open for breakfast and start taking birthday orders. I hope you're listening because it's raining cakes and chocolate in Chennai. I was so full after the treat that I had no space for dessert. So I missed out on their famous Chocolate Truffle. But we'll leave that for the next trip because this journey has only just begun.
What We had –
Chicken tikka sandwich
Paneer tikka sandwich
Nutty Caramel
Hot Chocolate served with Tulip