Guzzle Down Delicious Milkshakes And Pig Out On The Juiciest Burgers At Cafe Felix!
Cafe Felix is the destination for all things continental and delicious but they have managed to one up themselves this time! The Big Burger Binge and Super Shakes Fest is something you absolutely don't want to miss especially if you can't resist biting into a juicy burger and sipping on delicious milkshakes (that's everyone)!
Being the big burger fans that we are, we hustled to be the first to try the one of a kind creations and they did not disappoint. First off, we tried the quinoa burger, just to cleanse our palate (also we didn't want any aftertaste from the meaty creations) and it was surprisingly good, vegetarians – you would vote for this one!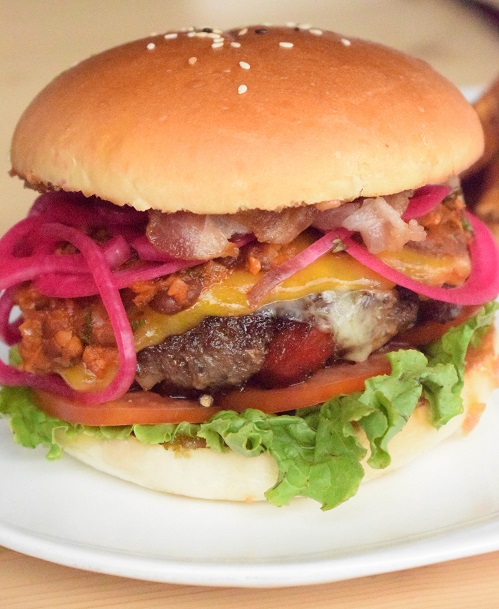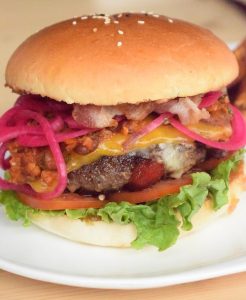 If you're a pork lover then the Bacon Bomb is the burger for you, stacked with bacon and braised pork belly, honestly, what's not to love? Meat lovers, if you're looking for a typically delicious beef burger then the Big Boy Burger will have you buckling your big boy (or girl) pants ready to tackle that tenderloin patty (yes, it's topped with bacon).
My absolute favorite burger was Simply The Be(A)st (and no, it's wasn't just because of the absolutely killer pun). Honestly, I've never tasted a burger this good. The beef patty was juicy and the chorizo made it oh, so scrumptious. Paired with some sweet potato wedges, this burger pretty much made my year (also, you can't go wrong with the poutine).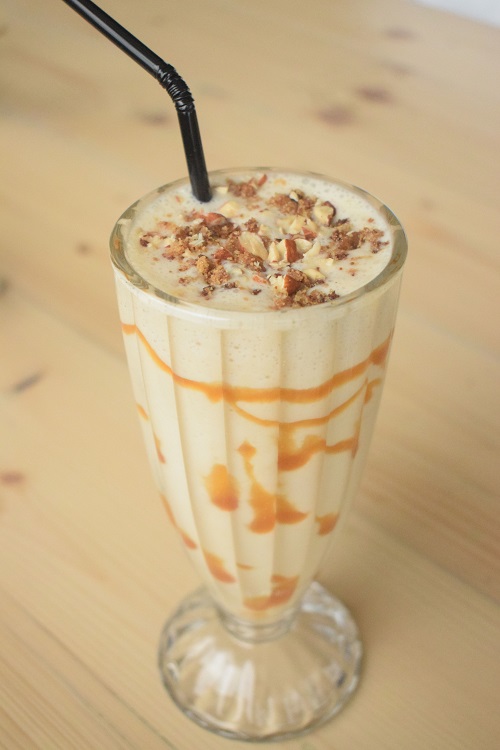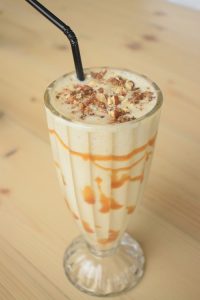 We paired our delectable choices of burgers with some stellar Super Shakes. I was super excited to try out the Custard Apple and Nutella milkshake and it did not disappoint! You can taste the custard apple but the nutella really elevates it leaving it light and delicious. My significant other ordered the time-tested Snickers Shake (typical man) and it was yummy but I enjoyed my shake more.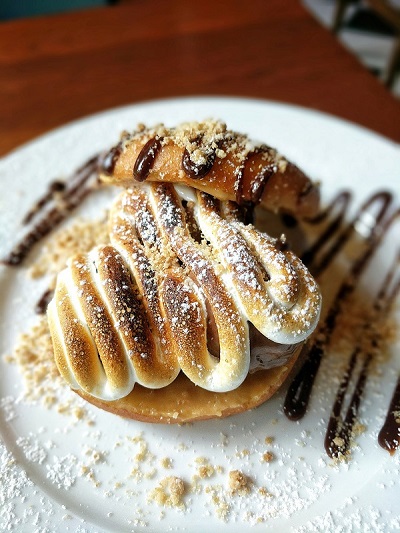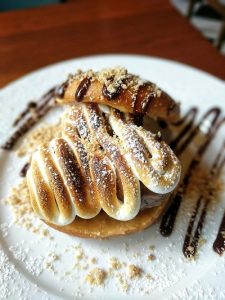 They even had a sweet burger option (chocolate ice cream stuffed, obviously) with peanut butter frosting and meringue which we happily scarfed down. The Big Burger Binge and Super Shakes Fest at Cafe Felix is only happening till the 3rd of September so make your reservation and get ready to get hogging!
Date: 18th August 2017 – 3rd September 2017
Place: Cafe Felix, 1 MG Mall
For Reservations: Call –  080-2208 6644