Have You Tried Joffee, The Coffee & Juice Crossbreed
The world of crazy yet innovative food hybrids has welcomed yet another member – Joffee. As the name (somewhat) suggests, the blend is a mix of juice and coffee.
Created by Texas-based Company called Coffee Juice, joffee is bottled Fair Trade coffee, mixed with juiced whole blueberries and cane sugar.
The hybrid coffee-juice comes in three other flavors – coconut, sweet vanilla and salted caramel. Not so absurd anymore, is it?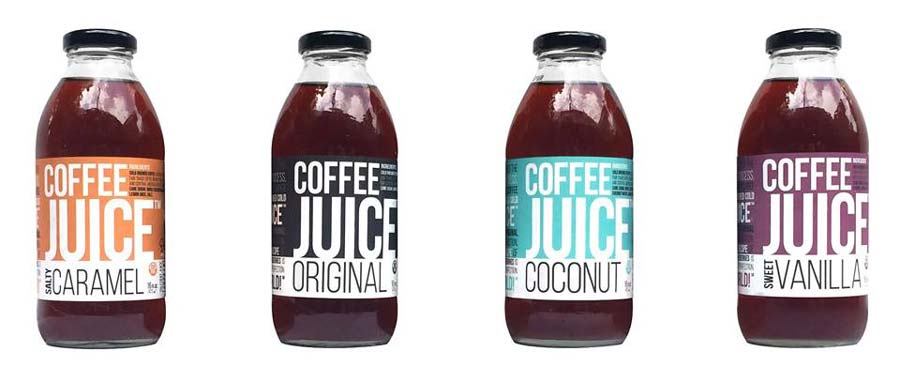 A Healthier Alternative?
While this formula might sound a fruitier version of cold-brewed coffee or iced latte, it's rapidly gaining popularity, mostly aided by the fact it comprises 5g less sugar than an 8oz serving of orange juice and 7g less than a glass of apple juice, Red Bull and Coca Cola.
Joffee also contains approximately 40mg of caffeine, which is the equivalent of one shot of espresso.
In addition to a low sugar count, the makers believe that coffee juice might contain some interesting health benefits, as all the ingredients they use are high in antioxidants.
"Chicory contains inulin, a powerful probiotic. There have been numerous studies citing the benefits of drinking coffee. Brewed cold coffee also eliminates a majority of acids and oils that are found in coffee brewed with hot water."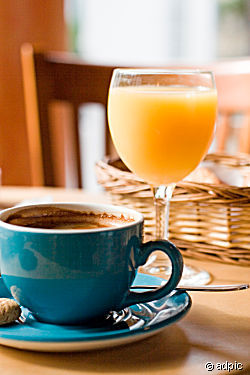 While ardent coffee sticklers might have already trashed the mere thought of Joffee, the originators of the juicy coffee drink say it is meant to be enjoyed by both coffee and non-coffee drinkers alike.