Did You Know That Starbucks Baristas Had Been Hiding This From Us? #POLL
Starbucks has taken Instagram by storm with its vibrant off-menu Unicorn Frappuccino, which has received a mixed bag of reactions. While most of the customers are in love with the creation, the baristas who it falls upon to make this beverage (and Jimmy Kimmel) have anything BUT good stuff to say about this vibrant drink. In fact, a barista went ahead to rant about the Frappuccino in a now viral video, saying "If you love us as baristas, don't order it!" Take a look.
https://www.youtube.com/watch?v=LzyBLCr0smM
Basically, baristas around the globe have telepathically come together to dissuade people from indulging in the nightmare of their (the baristas) lives. But as Jimmy Kimmel mused "who says America doesn't invent anymore?", a unicorn head went ahead and made a spin-off of this new Frappuccino. Behold, the Unicorn Lemonade!
Reddit user auksyyyt shared their brightly-hued photo captioned, "creative with powders :)", along with instructions for how to make the bright lemonade. And of course, people were more than happy to try out the concoction for themselves. If it's any relief, this lemonade looks a lot easier to make than its whipped cream topped counterpart. So, did you know about this Starbucks secret drink?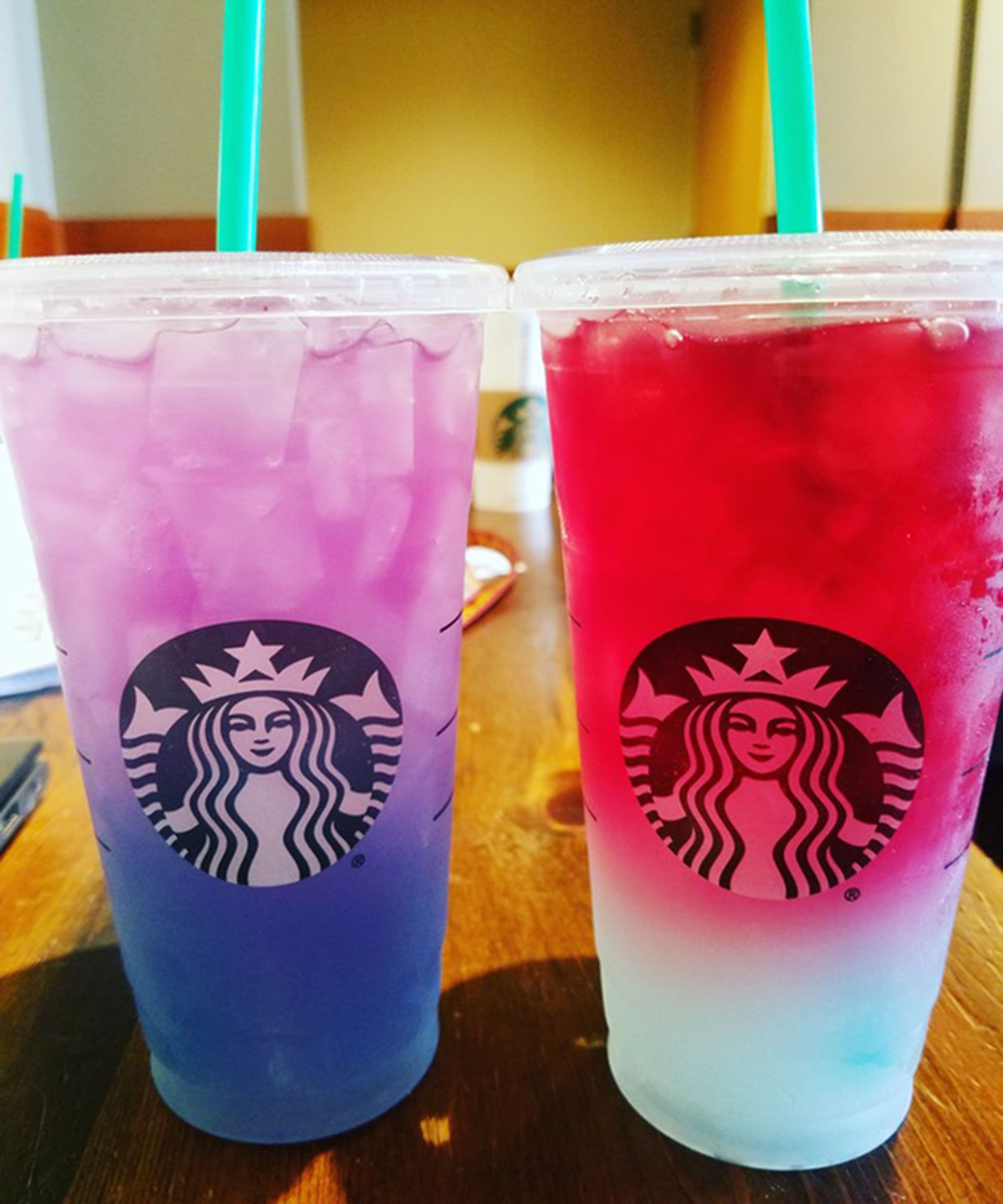 Image: Refinery29
[polldaddy poll=9730730] 
In other news, Starbucks will soon discontinue the Unicorn Frappuccino along with the ingredients that go into its making. Is that a sigh we hear?
Feature Image: (representational image) Wholesale Frozen Yogurt