With The Launch of Smoky Wings In India KFC Debuts Drone Packaging
Have you ever experienced a massive bout of FOMO while checking out all the cool, new, food gadgets available overseas? Lucky for us, KFC India is making things happen by introducing super awesome 'drone packaging' as a promo for the launch of their Smoky Wings.
Basically, if you order the Smoky Wings on the 25th and 26th of January, if you're lucky, you could get your order delivered in pretty awesome packaging that turns into a drone which can be powered by your smartphone.
Any guesses what's flying off our shelves this month? #KFO @Social_Samosa @BuzzFeedIndia @madovermarketin @BGRIndia pic.twitter.com/V23liT4sTd

— KFC India (@KFC_India) January 22, 2018
The 'KFO or Kentucky Flying Object' is the uber cool red and white packaging for the KFC Smoky Wings and has detachable parts that are easy to assemble. With an online user manual, assembly and installation is pretty quick and easy. Once you have assembled all the parts, all you need to do is turn the power on, connect it to your smartphone via Bluetooth and the KFO is ready to fly.
Commenting on the launch, Lluis Ruiz Ribot, CMO, KFC India, said "Food and technology, are two things that keep us and our consumers excited. To celebrate the introduction of our new scrumptious Smoky Grilled Wings, we are launching a limited edition KFO box. It is super cool packaging that converts into a drone"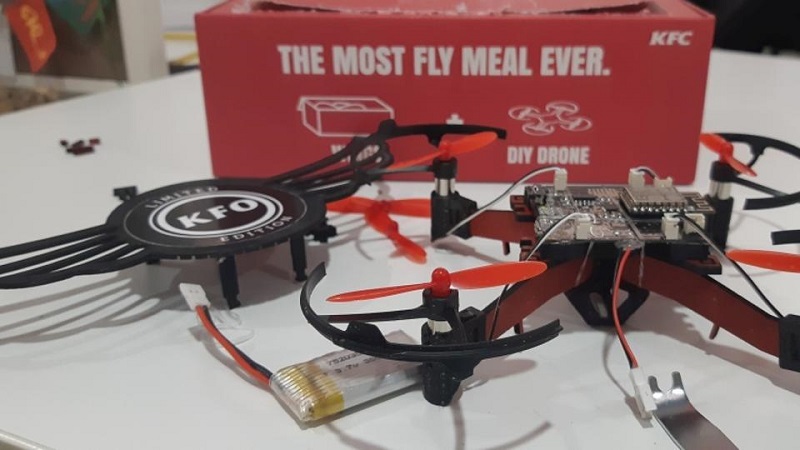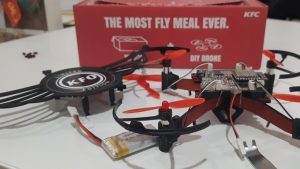 However, if you're not lucky enough to win the KFO when you order on the 25th and 26th of January, keep your fingers crossed because they might be selling the drone online on the KFC India site. Literally, the best happy meal toy ever!