Nestle Introduces Nesplus, Its Packaged Breakfast Range
Nestlé India Ltd, the world's leading food and beverage companies' Indian division has now entered the packaged breakfast market with the launch of its range named Nesplus on Monday.
Nestlé Breakfast Cereals owns the brand Nesplus from Cereal Partners Worldwide (CPW), a joint venture between Nestle SA and General Mills, a US Firm.
Specifically designed for the Indian consumer
Suresh Narayanan, chairman and managing director of Nestle India said "Breakfast is considered to be the most important meal of the day and consuming the right breakfast sets the tone for the rest of the day. Nesplus is specifically designed for the Indian consumer and offers Vitamin D, calcium, B-Vitamins, iron, folic acid, and fiber, making it a great addition to the breakfast table."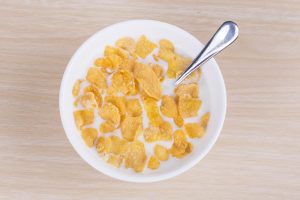 Nesplus breakfast cereals have been introduced in four multigrain variants— Nutty Honey Granola, Choco-Brust Fillows, Strawberry-Burst Fillows and Kokos.
According to market research firm Euromonitor International, India's breakfast cereal market is projected to reach 2,610 crores by 2020, according to market research firm Euromonitor International. This has been a 24% growth when compared to 1,440 crores in 2015.
Competitors
Nestle's chief competitor in the breakfast cereal market is US-based Kellogg's which has dominated the market, with a 37% share in 2015, according to Euromonitor.
It is to be noted that PepsiCo's Indian unit has been selling Indian food items in ready-to-cook packages for items such idli, dosa, upma and khichdi for the past few years with of getting more Indians to buy its packaged breakfast products. It now has a 13.3% share from the 9.5% in 2010, according to reports by Euromonitor.
It is not just the international brands of Kellogg's and PepsiCo that Nestle will be competing with but also a few home-grown firms such as Bagrry's India, Marico Ltd, ITC Ltd, MTR Foods and Dr Oetkers.