Paper Boat Launches Regional, Seasonal Drinks Such As Panakam And Neer More
Most of us have some familiar flavours that remind us of childhood. Perhaps it's your mother's chicken biryani or your grandmother's kulchas. Perhaps it's a simple as a cool, refreshing glass of thandai if you're North Indian or panakam if you're South Indian. Recognising the strong memories associated with particular regional drinks, Paper Boat, a beverage brand is now manufacturing regional, seasonal packaged drinks.
About Paper Boat
Paper Boat, which falls under the Hector Beverages parent umbrella, was founded by Neeraj Kakkar, James Nutall, Suhas Misra and Neeraj Biyani. Their aim, essentially, was to capture childhood memories in a drink. Therefore, using traditional Indian flavours and adapting traditional recipes they came up with drinks like Anar, Aamras and Aam Panna.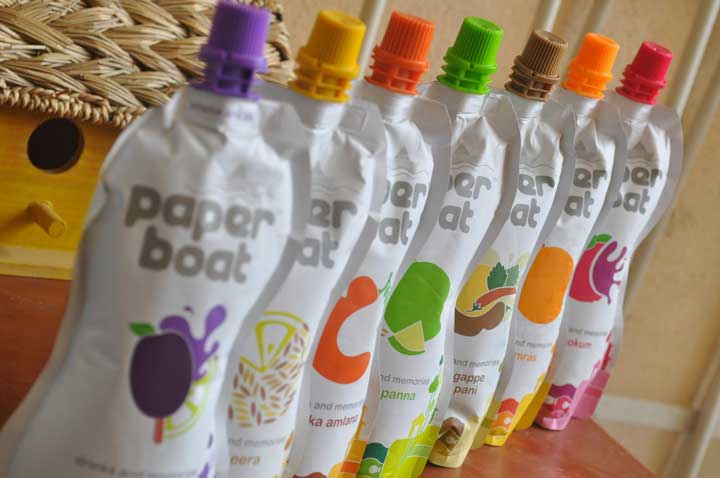 The Paper Boat website explains more thoroughly what the brand aimed at –
"We hoped that Paper Boat, much like the Tagore poem, would send these drinks, these culinary messages to those who have never tasted such concoctions. And of course to those, who long for the days gone by. Of homemade Aamras, Jaljeera, Kokum, Aampanna, Kala Khatta and many other secret recipes."
Looking At Seasonal Flavours
With their focus on memories, Paper Boat is now looking at drinks that have traditionally been made during particular seasons or festivals, as well as drinks that are made in specific regions in India. In the North, therefore, they released thandai, a popular drink during Holi.
They have also launched South Indian regional drinks panakam – a combination of jaggery with water and lemon and Neer More, a refreshing blend of curd, water and shredded ginger.
These drinks tap into the seasonal demand for refreshing, traditional beverages. Additionally, Paper Boat recently launched Chilli Guava and plans to create a version of sharbet for Ramzan. The company plans to open a research and development center (its third) in May.