This week, PepsiCo will begin rolling out their new craft sodas, paying homage to it's founding year – 1893 Original Cola and 1893 Ginger Cola. The two colas will be available in 12-ounce (355ml) cans all over America later this year.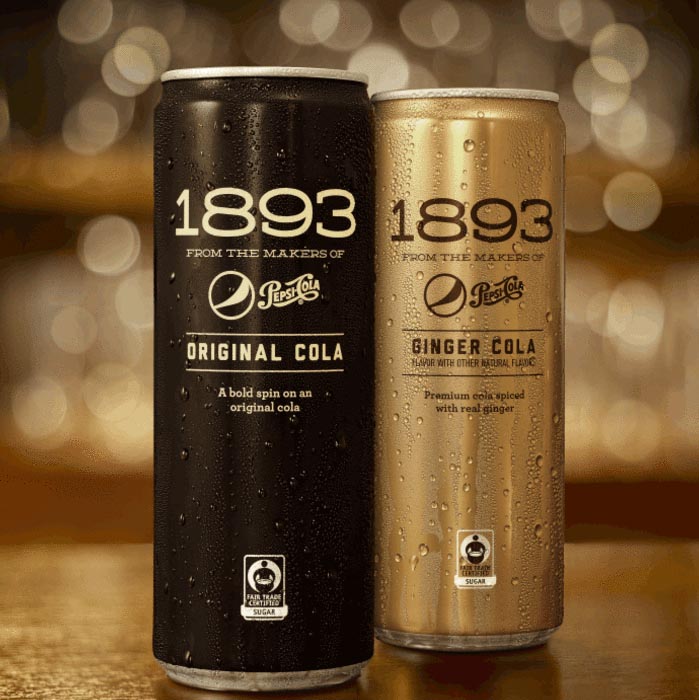 What's different about the 1893 colas? The ingredients include kola nut extract, certified fair trade sugar and sparkling water. When they soft launched the product, people got really excited about the new colas and had only good things to say about it. One user even said that this is Pepsi's 'real sugar' offering, while another recommended the ginger cola to ginger beer fans.
Craft sodas, made to target Millennials looking for products with a more authentic feel, are produced in small batches. And this isn't Pepsi's first foray into the craft soda business. Back in 2014, they introduced a cola named after their founder Caleb Bradham – Caleb's Kola – and they also launched Stubborn Sodas with flavours like black cherry with tarragon and lemon berry acai.

Here's a video tweeted by Pepsi, featuring their 1893 colas.
Introducing #1893PepsiCola. Natural kola nut extract isn't the only thing that takes it to the next level.https://t.co/Nt99TtiL9L

— Pepsi™ (@pepsi) March 21, 2016