Ranveer Singh Is Kellogg's Oats New 'Garam Garam' Brand Ambassador
Taking advantage of his 'hot guy' image, Kellogg's Oats has tied up with Bollywood actor Ranveer Singh to promote its new 'Garam-Garam' flavours of ready-to-cook oats.
'Garam Garam Oats'
Kellogg's is a leading cereal brand across the world; in India it has a range of products including Kellogg's Chocos, Kellogg's Honey Loops, Kellogg's Special K and Kellogg's Oats.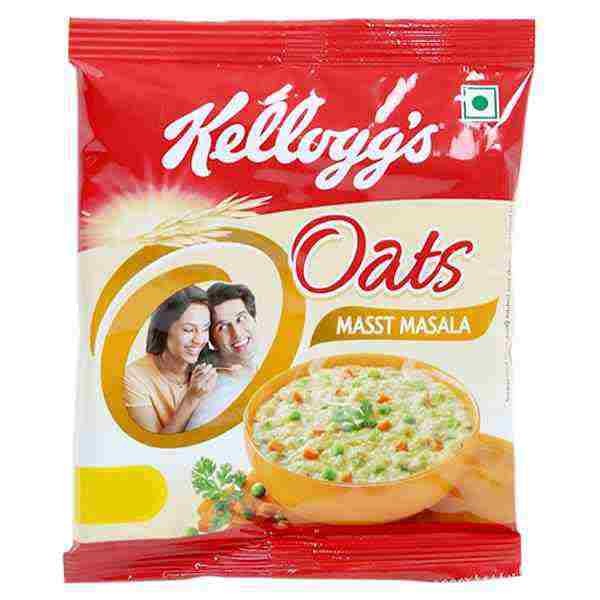 To tap into a growing demand for healthy food, Kellogg's has launched two new oats flavours; Masst Masala and Hot Chinese. The Masst Masala has vegetables like green peas, carrot, French beans and spices like coriander. The Hot Chinese variant has hot red chilli flakes. The products will be available at Rs.15 to Rs.175 for single serve, half kg and one kg packs.
The Campaign
As a part of his new role as brand ambassador for Kellogg's oats, Ranveer Singh starred in a TVC, conceptualised and created by J Walter Thompson. The TVC explores the idea of how a tweet from a star can generate a large amount of speculation and a hilarious media frenzy:
Commenting on the campaign, the Kellogg India MD Sangeeta Pendurkar said "Due to fast-paced lives and growing health awareness, consumers are looking for foods that are nourishing and quick-to-prepare. We have stayed true to the Indian consumer's need for flavours that are locally relevant with the right combination of taste and nourishment. Hence, with intent to communicate our range of 'garma-garam' oats, we decided to rope in Ranveer Singh whose energy and enthusiasm is unparalleled."
Singh also commented on the campaign saying "I am so thrilled to be associated with an iconic brand like Kellogg and was really excited when they approached me to be on-board for their 'garma-garam' range of oats offerings. I love oats and can easily whip up a bowl of Kellogg's Oats anytime and eat it to my heart's content as it offers a super combination of nourishment and taste. It was lot of fun working on this awesome campaign!"
Along with the TVC, Kellogg's will be advertising on television, alternate media, in store and point of sale executions.