Relish All American Classics Along With Killer Music At The Hard Rock Cafe
Sink your teeth into American favourites all through March while enjoying the amazing music at the Hard Rock Cafe. You're all set with this limited edition menu for its got an amazing variety of sliders, steaks, mac & cheese and more. Pair these up with exciting cocktails and have sassy evenings at one of the coolest bars in Mumbai.

American Favourites In Mumbai

"We have come up with a refreshing spin on this limited-time seasonal menu of lip-smacking and scrumptious dishes for our customers to make sure they relish every moment," says Sanjay Mahtani Co-founder and Director, JSM Corporation. "The All American Classics with a twist entails multiple flavors we'd want our customers to experience at Hard Rock Cafe. The highlight of this menu is not only its innovative use of great, fresh flavors, but also its commitment to seasonality and responding to the growing trends and demands of our diners. From the Honey Sriracha Wings to the Fajita Marinated Shrimp and Chicken Skewers over Mac & Cheese, our guests will be treated to an elevated version of our classic American taste experience."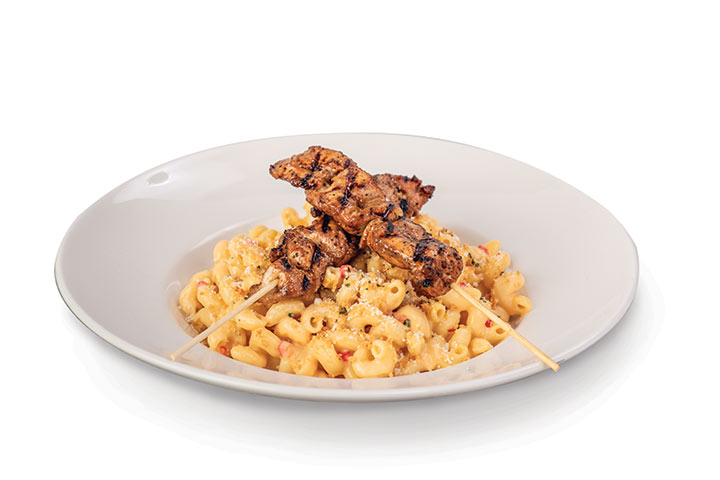 Meat lovers can chow down on Honey Sriracha Wings, Grilled Tenderloin Steak, Blackened Chicken Sandwich, Buffalo-Style Sliders, Chipotle Chicken Steak and Spicy Mac & Cheese with a choice of grilled chicken, grilled shrimp or both. The Tango Salsa Cottage Cheese Slider and South of the Border Cottage Cheese are two promising delicacies for vegetarians. The latter comes with Mexican spiced rice, laced with southern spiced cream sauce and cowboy salsa. Pair this sumptuous food with lip smacking cocktails like Tropical Margarita (house-infused strawberry tequila, orange liqueur, pineapple juice, fresh lime juice and fresh flavors of guava) or Peach Paddy'O Pounder (Whiskey, white peach syrup, fresh lemon juice, mint and fresh brewed iced tea) or a Passion Fruit Punch (passion fruit puree, orange juice and ginger ale).

Have a killer time at the Hard Rock Cafe and try out these sumptuous specials. Do come back and tell us your experience in the comments below.