The Royal Park Is Now Roseate House, London
Roseate Hotels & Resorts, a global collection of unique and independent stay experiences by Bird Hospitality announced a new identity for The Royal Park – A Roseate House Hotel, London. The property will now be known as Roseate House, London.
Located in the heart of London, on a street steeped in history near Hyde Park, Roseate House, London a luxury boutique hotel consists of three tastefully restored, mid-19th-century townhouses. Exuding chic classism with stunning views over leafy Westbourne Terrace, Roseate House London is perfect for business, leisure, and romantic travelers.
The property has undergone multi-million pounds of investment in refurbishment and offers 48 exquisitely appointed rooms and suites featuring period furniture and original oil paintings hand-picked by Jonty Hearnden – antique expert, appraiser and presenter of BBC's Antiques Roadshow and Cash in the Attic.
What's On The Menu?
The hotel's F&B offerings include The Hyde, an intimate and exclusive oasis away from London's bustling streets. With timeless artwork adorning the walls, antique furniture, and roaring fires – guests are transported to an era of elegance, glamour, and finesse. The Hyde is also known for re-creating the most quintessential of British dining traditions with The Afternoon Tea – an intimate experience in luxury offering guests sophisticated signature tea offerings paired with carefully curated small eats.
Meanwhile, rated five stars on Trip Advisor, The Hyde Bar offers discerning locals and seasoned travelers a refined cocktail experience and some of the best libations in London. A place to meet and entertain with excellent personal service is matched with the opportunity to explore the culture and history of London.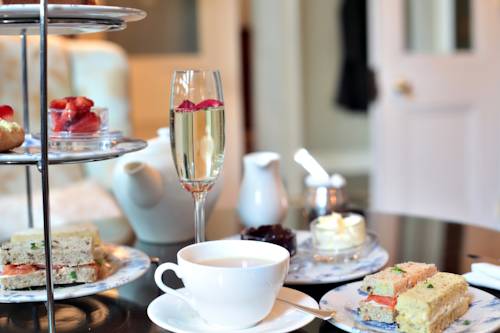 Image Source
Dr. Ankur Bhatia, Director, Bird Hospitality Services said, "The rebranding of Roseate House, London further strengthens the presence of Roseate Hotels & Resorts worldwide. While each of our luxury offerings is bespoke, our commitment to offering best in service, standard & quality resonates all through. As an Indian luxury hospitality brand, Roseate Hotels & Resorts has taken hospitality to a new level with its unrivaled experiences offered to travelers."