Saransh Goila Stars As Guest Chef On MasterChef Australia
MasterChef Australia is a reputed cooking competition hosted by Gary Mehigan, Matt Preston and George Calombaris. Saransh Goila, known for his smoky butter chicken in Mumbai has appeared as a guest chef on the show on Monday giving the contestants of the elimination round a challenge to make his signature dish. According to Goila's tweets and posts, he felt elated to have represented India at a global platform through this show.
Goila Butter Chicken In Australia
Butter chicken. #MasterChefAU style 👌@saranshgoila pic.twitter.com/EpZu33fIEm

— MasterChef Australia (@masterchefau) July 2, 2018
In the challenge thrown to the contestants of the elimination round, they were asked to make the Goila Butter Chicken, Roomali Roti, Pickled Onions and Mint Coriander Chutney. "I have taken six months to master this recipe," said Goila to the contestants who were in awe of the dish. "I had to test my recipe four times in the kitchen before it made it to the MasterChef Australia episode and was shared with the contestants for the final challenge," Goila told Conde Nast Traveller.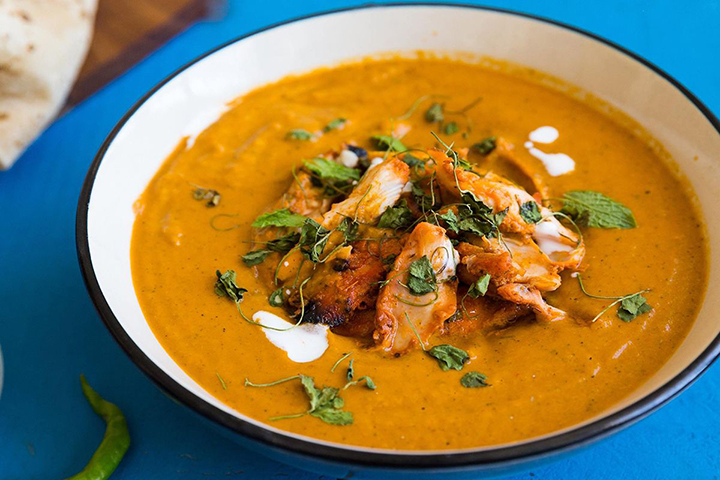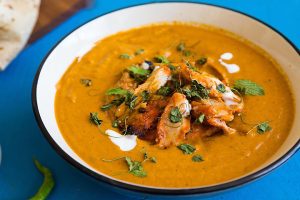 This is not the first time that Goila has been to Australia with his famed butter chicken. He was in Melbourne recently this year to host a pop-up of the dish after an invitation by George Calombaris. "My brand manager and the MasterChef Australia team had been in touch before, but when they found out that I was in Australia for a Butter Chicken Pop-Up, they thought of taking the collaboration ahead," Goila told Conde Nast Traveller.
Goila Butter Chicken opened up in Mumbai two years ago and has been roaring success as it has expanded into a total of three restaurants in city. As for this current tour of Goila, we can't wait to see the episode which will be aired in India around September.
Feature Image: Saransh Goila