Starbucks Japan Will Soon Be Selling Coffee Jelly Frappuccinos
Yesterday, Burger King USA launched its Mac 'N Cheetos; deep fried macaroni and cheese sticks coated with Cheeto crumbs. Today, the world woke up to another wacky combination from a food giant; Starbucks Japan has announced that it will launch a Coffee Jelly Frappuccino in early July.
Coffee Jelly Frappuccino
This coffee marvel is made by layering whipped cream over a frozen coffee Frappuccino, layered under vanilla cream which tops a layer of chunks of coffee jelly. The coffee jelly is made with Starbucks' roast espresso blend, and is eaten/drunk using a fat straw, with which a consumer can suck up the jelly.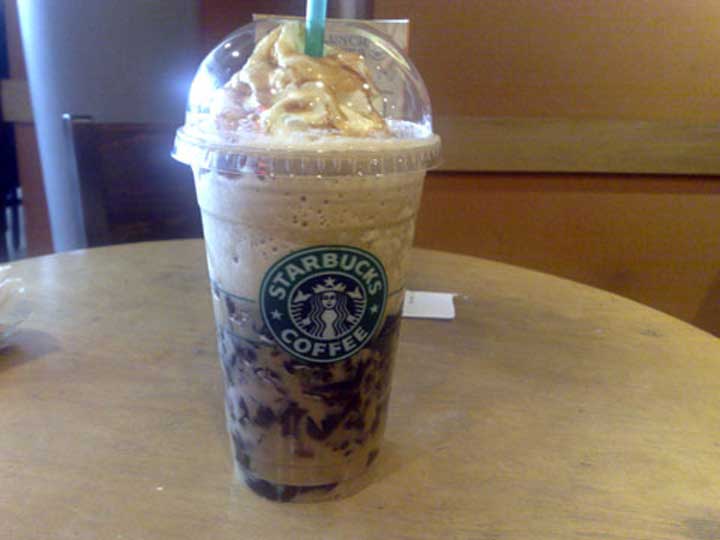 This is not the first coffee jelly dessert seen in Japan – coffee jelly is popularly served in a bowl, topped with cream. The Starbucks coffee jelly Frappuccino is unique in that it combines three layers of the coffee jelly, vanilla cream and frozen Frappuccino.
Starbucks Japan announced the launch on June 22nd through a tweet – since then, the original tweet has received 28,007 retweets and almost 40,000 likes.
【コーヒー ジェリー & クリーミー バニラ フラペチーノ®発売】 ベイクド チーズケーキ フラペチーノ®が完売した店舗から発売開始。7/2以降は全店で販売します。 https://t.co/RG6xmIm0TQ pic.twitter.com/F6OuzQkRAP

— スターバックス コーヒー (@Starbucks_J) June 23, 2016
The drink will be available from July 2nd to August 31st for 590 yen (approx. Rs. 390).