It's Official, Starbucks Japan Is Cooler Than Everyone Else In The World
Japan has always been known to have food that nobody else has, whether it's a famous brand introducing a new flavour or somebody creating something delicious and desirable, Japan has mastered the science of making everyone jealous of their food choices.
Joining the ranks of Kit Kat – who launched so many different varieties of chocolates in the last year alone – is now Starbucks. For Christmas, Starbucks Japan is introducing baked apple in the form of a hot latte and a Frappuccino ice blended drink.
According to the Starbucks Japan blog, the hot baked latte is made using warm apple juice and contains bits of caramelised apple, brown sugar and butter. That description alone has us running for Japan on the first flight out. And that's not all, they even have a Snow Pecan Nut Latte and a Gingerbread Latte, because that's what makes Christmas!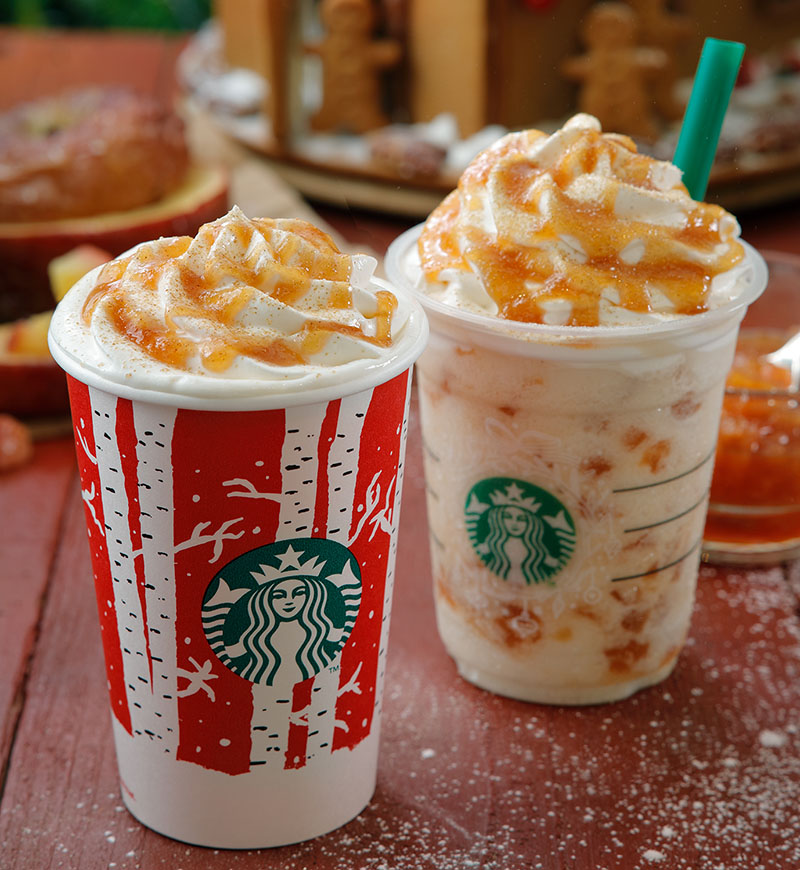 The Baked Apple Latte and Frappuccino were inspired by apple cider, which is incredibly popular in America and other parts of the world as a drink for the winter.
There is nothing more delicious than drinking a large cup of warm baked apple something, because you know that Christmas is finally here!