There's A New Line Of "Adult Cereal" And They Are Pretty NSFW, Look At Your Own Risk
Cereal is one of the easiest and most delicious ways to get started on your day. Because all you need is a box of cereal and a carton of milk and you can eat the entire thing in one sitting. It may not be good for you, but very rarely are the good things in life good for you.
We digress, cereal has always been just cereal and nothing more. But when you hear the term "adult cereal" the first thing that goes through your head is clearly something dangerous and possibly even pornographic.
But that's not entirely what it is. London-based startup, Cereal Motel, has created a new line of cereals that are definitely targeting adults with their suggestive and punny names and the images on the boxes. Because when you find boxes like Vice Krispies, Porn Flakes, Booty Pops and Sugar Tits you're definitely going to be interested to see what else is out there.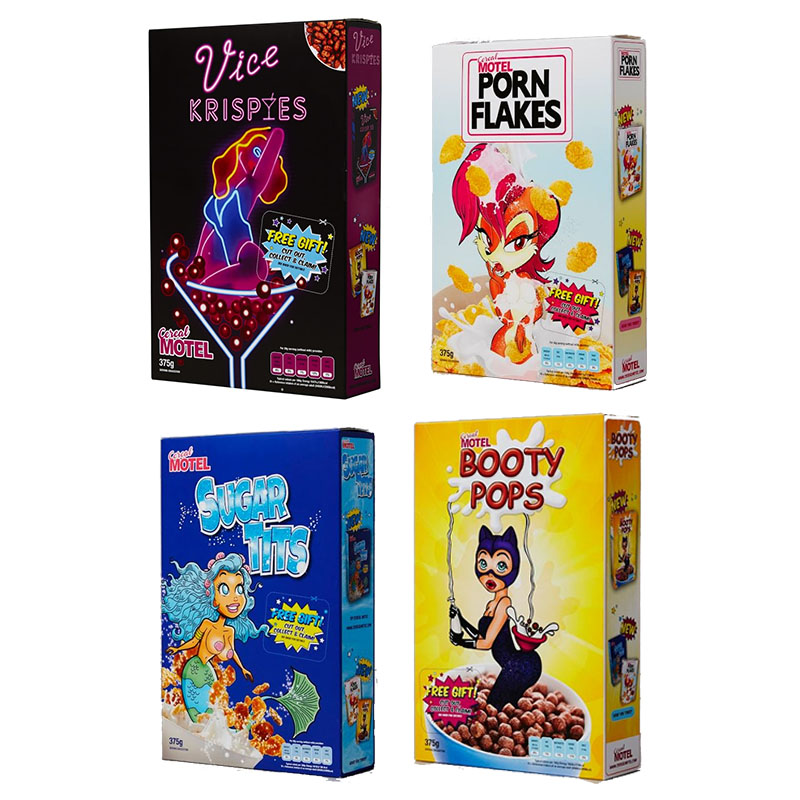 Vice Krispies is an obvious spoof on Cocoa Krispies and the movie Inherent Vice and the box has chocolate multigrain rice. Then there's Porn Flakes which is basically just cornflakes as you know them. Another one that is pretty much like Frosted Flakes is Sugar Tits with a topless mermaid covered in sugar. This gets weirder, we swear. And finally, Booty Pops are a spoof on Corn Pops and features a model wearing a Catwoman mask and imitating Kim Kardashian's Paper Magazine cover.
Each of these boxes cost around $11, so it's not cheap, but maybe it's worth it for the boxes alone?