Wai Wai Noodles Enters The Quick Service Restaurant Business
Remember Wai Wai noodles? Well, they are now taking things to the next level. In a partnership with Franchise India, CG Corp (the makers of Wai Wai noodles) is looking to open 1,500 noodle bars in the next five years. The company had announced that they would be extending the brand to the QSR format under the name Wai Wai City. The first noodle bar is already open and running in Delhi's Hauz Khas Village.
The company is looking to expand the noodle bar format through the franchise model with an investment of Rs.250 crore.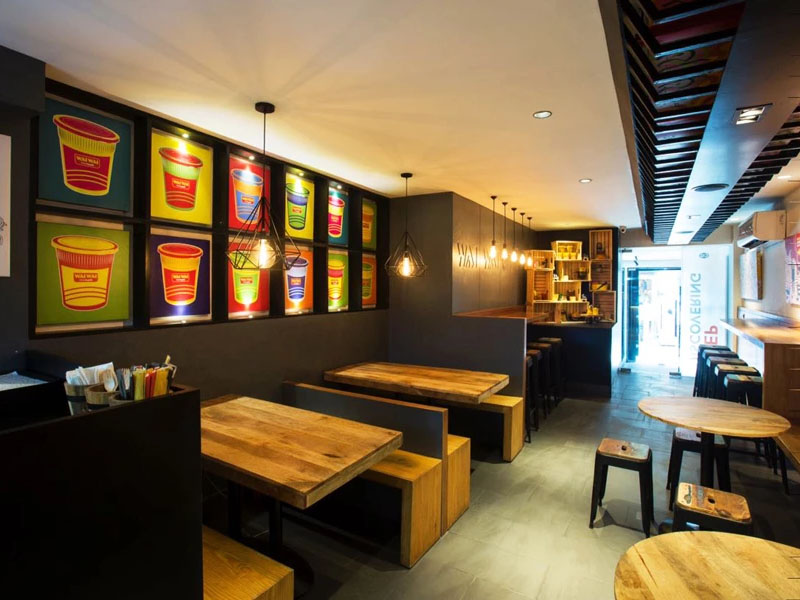 Through the partnership, Franchise India will appoint development agents for Wai Wai City to faciliate the opening of franchisee outlets across the country. The company said, "These agents will take care of the consulting, training, marketing, branding, promotion, inventory management, tie-ups, security controlling and auditing with the support of the Wai Wai City team."
"Wai Wai City is an endeavour to bring the brand closer to its customers in a more tangible manner. We wanted to come up with something that evokes nostalgia in people, taking them back to their school and college days when they survived on noodles," Varun Chaudhry, Executive Director, CG Corp Global, said in a statement.
"The concept has been created considering the interests of youth. This is a scaleable model and to expand it through the franchisee route, we will appoint development agents," Franchise India chairman Gaurav Marya added.