10 Celebs Who Love Fast Food To The Very Last Bite
Celebrities, they are just like us. Only richer, smarter, more successful and better looking. But other than that, totally relatable. Take for instance some of their food choices. No, we are not talking about the all those diets that keep them looking like a million bucks, but more like their fast food choices. Some of them still to make a trip to the local McD, Pizza Hut, and the likes. Here are 10 such stars.
Priyanka Chopra
The gorgeous diva may not look like it, but she definitely has the hots for In-n-Out burgers. In an interview with Marie Claire she said, "This is what gives me confidence when I go in front of the camera or red carpet because I love Burgers. They just make me feel happy. When your tummy is full, then you perform better."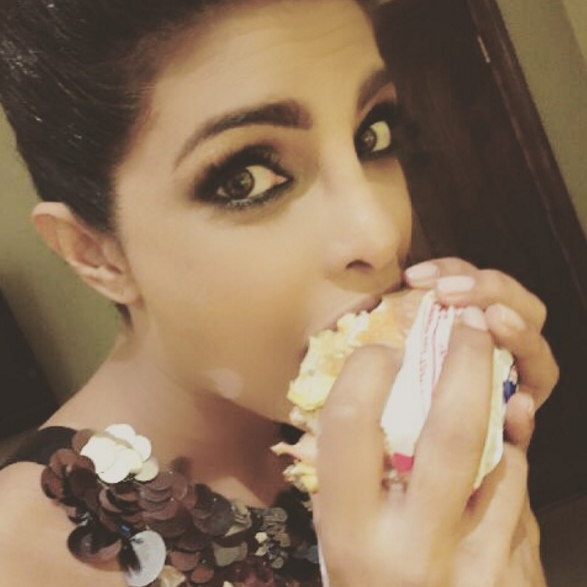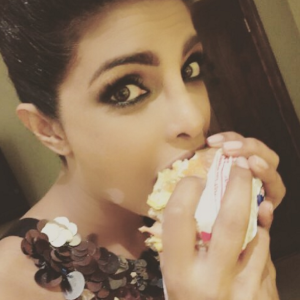 Image: Instagram | priyankachopra
Justin Timberlake
"What do we do after we win 3 PCAs?!?! Easy…Go To Taco Bell," said Justin Timberlake, who even stopped to pose with employees at one of his favourite fast food joints.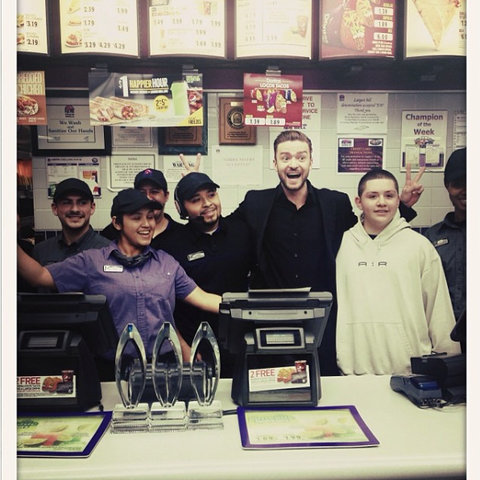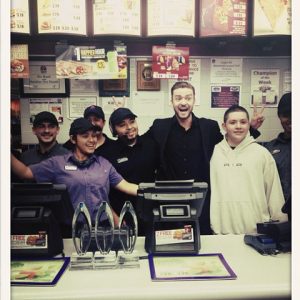 Image: Instagram | justintimberlake
Justin Bieber
Bieber may be resorting to healthier options of late, but the singer is not one to shy away from fast food.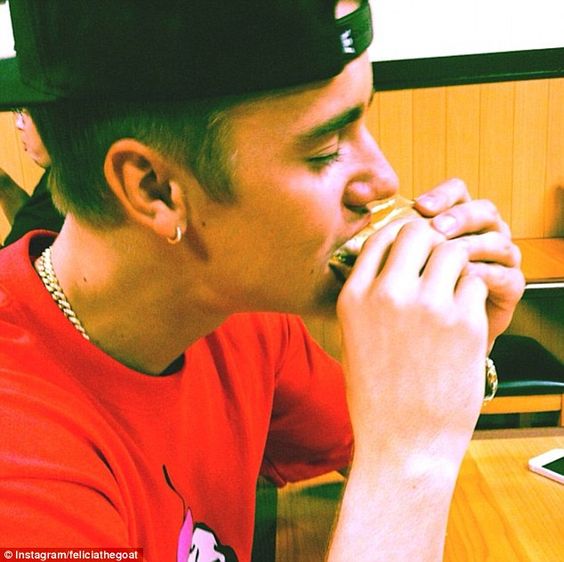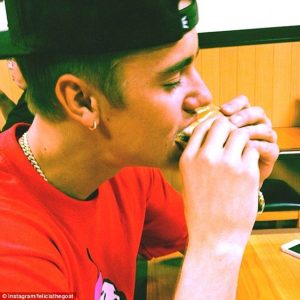 Image: Pinterest
Cara Delevingne
The supermodel likes to keep it real. And by that we mean even her backstage meals are McD takeaways. Also, In-n-Out burgers are a must whenever she's in LA.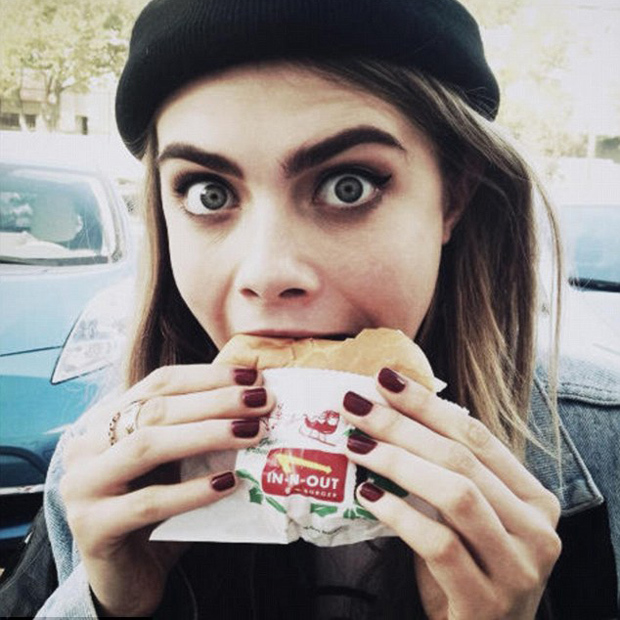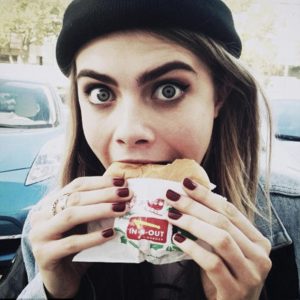 Image: Hello Magazine
Usain Bolt
You may think that being the faster human sprinter on the face of this planet requires a special diet. Well, you're not all wrong. Bolt revealed that the secret behind his record-breaking sprint at the 2008 Olympic Games was 1,000 chicken nuggets over the course of 10 days. That's an average of 100 nuggets every day. *Slow claps*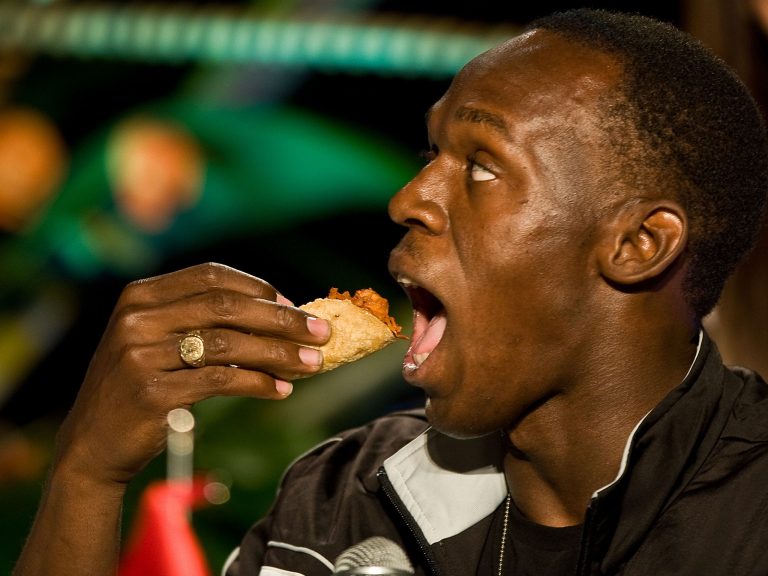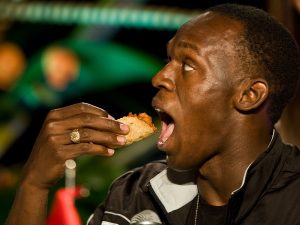 Image: Independent.co.uk
Beyoncé
Beyoncé's lemonade diet is not unknown, but there are days when even Queen B needs her fast food nutrition. These are the days she religiously indulges in some burger and French fries.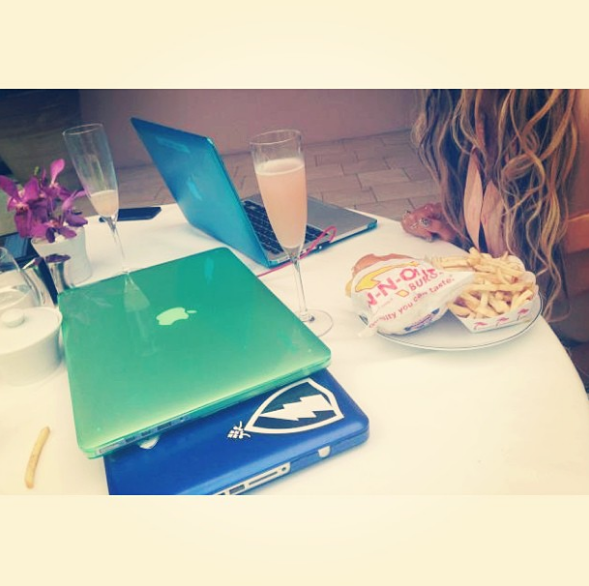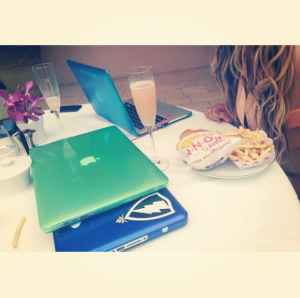 Image: Instagram | beyonce
Simone Biles
The star of the recent Olympic games, Biles gleefuly revealed that she treats herself to nice pizza post sports meets. "It doesn't even matter if I don't win a self-gold, after every meet I have pizza. Pepperoni pizza", she said.
there's no "we" in Pizza 🍕❤️ pic.twitter.com/BGrVmzFmD3

— Simone Biles (@Simone_Biles) January 20, 2016
Kaley Cuoco
Just like her contemporaries, Kaley Cuoco too places her trust in a nice McDonald's burger ad some golden fries.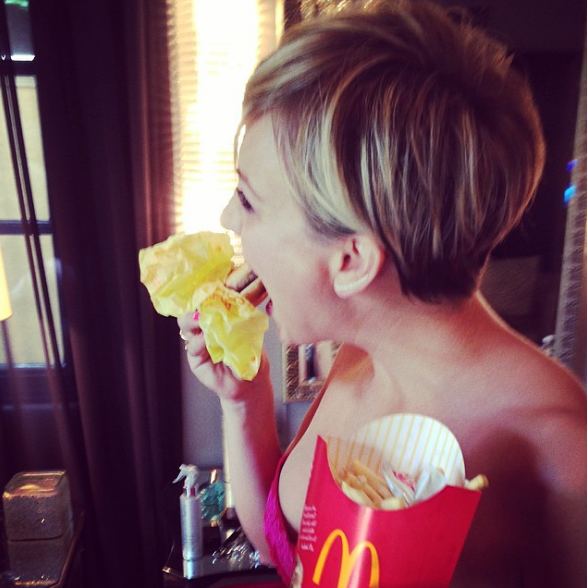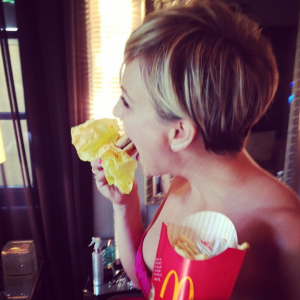 Image: Instagram | normancook
Nick Jonas
His soda may be diet but his meal definitely isn't. The Jonas Brother also treats himself to regular pizza meals. And we couldn't adore him more!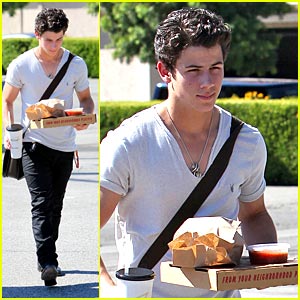 Image: Just Jared
The Kardashian Clan
The Kardashians may be difficult to keep up with, but some of their food choices are so not! Kim, Kendall, Khloe, and the rest have more than once been spotted with their share of junky food.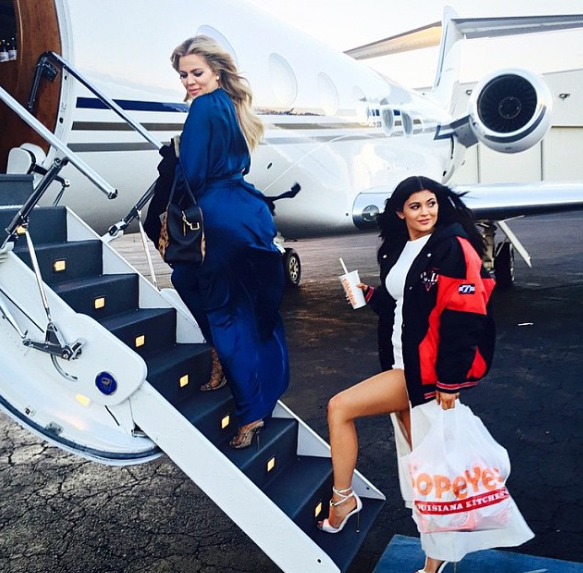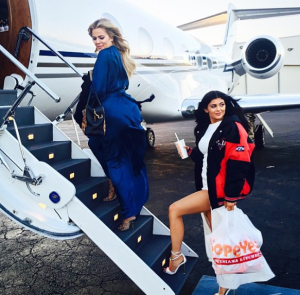 Image: Instagram | kyliejenner
Craving some burger and fries yet?