10 Places In Delhi For The Best Aloo Tikki
A mildly spicy deep-fried potato patty topped with whipped curd and chutney. Sounds like one edible description, doesn't it? And it totally is. Edible, I mean. Also known as Aloo Tikki, this afore-described dish is a popular North Indian street food, which you absolutely must binge on when roaming the streets of Delhi. Here are 10 places that serve up some of the Capital's best aloo tikki.
Daulat Ki Chaat
Kinari Bazar, Katra Shah N Shah, Shahjahanabad, Delhi-06 | +91 9811523861
Famous for its iconic white and saffron chaat, this place also does up a mean aloo tikki complete with zesty chutneys, dahi and thee works.
Bengali Sweet Center
G19, Main Market, South Extension 1, New Delhi-49 | 011 24621022; 011 24624202
Take a break from your daily madness and enjoy the lightning fast service at Bengali Sweet Center. Treat yourself to a freshly prepared gorgeous and piping hot aloo tikki.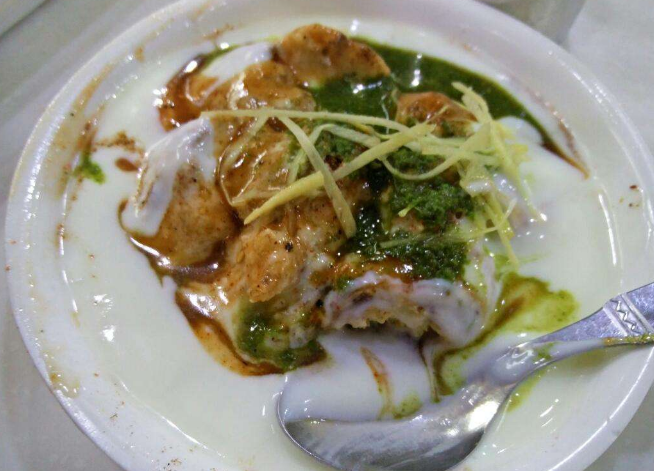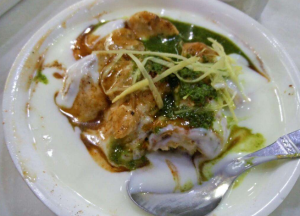 Natraj Dahi Bhalle Wala
1396, Main Road Near Central Bank, Opposite Paranthe Wali Gali, Chandni Chowk, Delhi-06 | +91 981120881; +91 9811167400
The source of all commotion in the narrow lane between the Shani Dev Temple and Chandni Chowk, Natraj Dahi Bhalle Wala is a must visit whenever you are craving some expertly put together aloo tikki (and dahi bhalla, which also happens to be their specialty).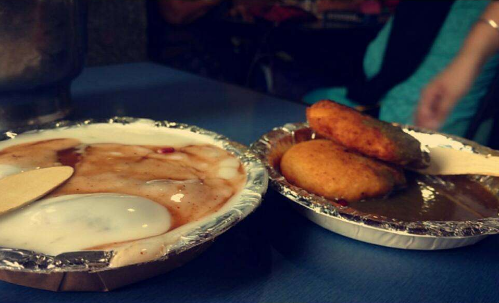 Bitto Tikki Wala
Find the nearest outlet here.
BTW, in Delhi, does not stand for by the way. It's a sign that mouthwatering chaats and tikkis are somewhere around you. Bittoo Tikki Wala is synonymous with delectable street food in North & West Delhi; and their aloo tikki is something to swear by.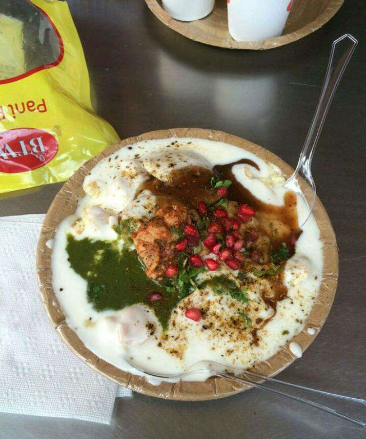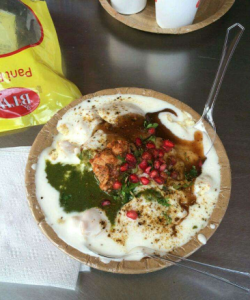 Shree Maakhan
A1/21 Opposite Metro Pillar 632, Najafgarh Road, Janakpuri-58 | 011 46666464
Shree Maakhan's tikki chaat is a delicious amalgam of shallow fried potato, yogurt and tangy coriander and tamarind chutneys. The restaurant prepares the dish fresh for maximum taste and awesomeness.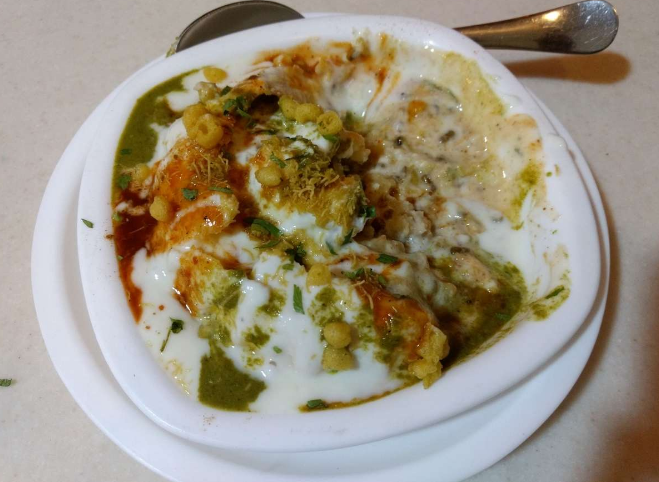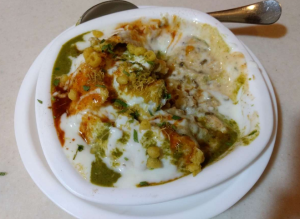 Nathu's Sweets
2, Main Market, Sunder Nagar, New Delhi-03 | 011 24352435; 011 24312431
Yet another name that is often romanticized with top notch street food in Delhi is Nathu's. The chain rolls out an amazing aloo tikki chaat complete with the chutneys and a dollop of zesty chickpeas.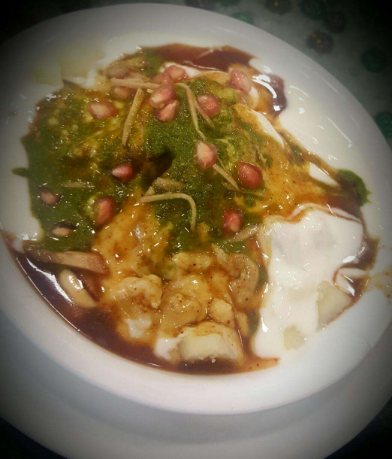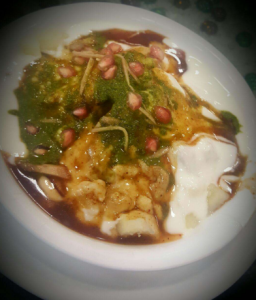 Om Sweets
Find the nearest outlet here.
Made with aloo patties fried to perfection, the aloo tikki at Om Sweets is laden with a palatable concoction of chutney and dahi, topped off with a gorgeous garnish of onions, pomegranate seeds and cottage cheese.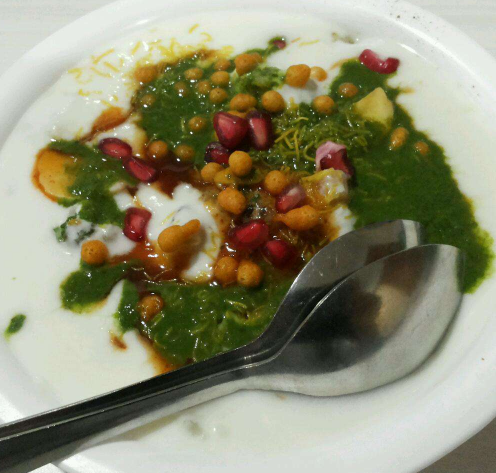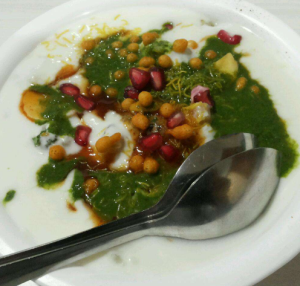 Jai Mata Di Chaatwala
Shahjahan Road, Near UPSC, Shahjahan Road, New Delhi-01 | +91 9891119863
Like a fly to jaggery, people are drawn towards this humble street side kiosk. In addition to a number of lip smacking Indian chaat treats, Jai Mata Di Chaatwala serves up an excellent aloo tikki.
Bikanervala
Find the nearest outlet here.
Binge out on a variety classic Old Delhi-style street foods prepared to perfection by expert cooks.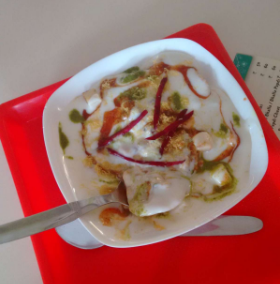 Haldiram's
Find the nearest outlet here.
Haldiram's has dotted the Delhi map for years now. The place has outlets all over the Capital and is loved for its regional dishes, street foods, variety of sweets and continental favorites. Head over to this neat and crisp sweet shop for a bite of authentic aloo tikki.
Tikki away, good people!
Images: Zomato
Feature Image: sharuskitchenfundas