12 Brilliant Takeaway Biryanis In Delhi
More than just a brilliant rice preparation, biryani is a way of life. As it should be! What other dish gives you the satisfaction, flavours, and richness that a loaded handi of biryani packs, right? Also, what's better than enjoying all of that handi-goodness at home in the comfort of your couch, a snuggle blanket, and Netflix? Because let's face it, given the erratic weather, we'd rather just resort to instant noodles than dum out our brains as well! Which is why we've picked out some excellent takeaway biryani spots across Delhi-NCR. Take a look!
Biryani Binge
Mandakini Enclave, Alaknanda, New Delhi-19 | 011 33106567
Take home (or have the kitchen deliver) some decadent ghee roasted royal biryanis in and around Alaknanda. The place whips up some stormy boneless biryanis like raan keema biryani, shahi chicken biryani, and more.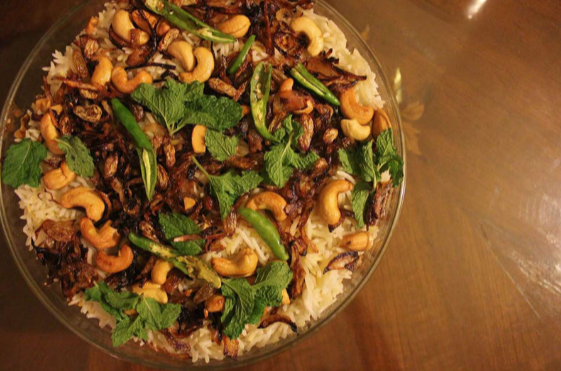 Biryani By Kilo
Find the nearest outlet here.
True to its name, Biryani By Kilo offers a delicious variety of biryanis by the kilo (and half a kilo as well). The restaurant does not have a sit-down setting but delivers piping hot biryanis and kebabs to nearby addresses. Do try their mutton galouti, shikampuri kebab, chicken korma, gosht biryani, and murg biryani.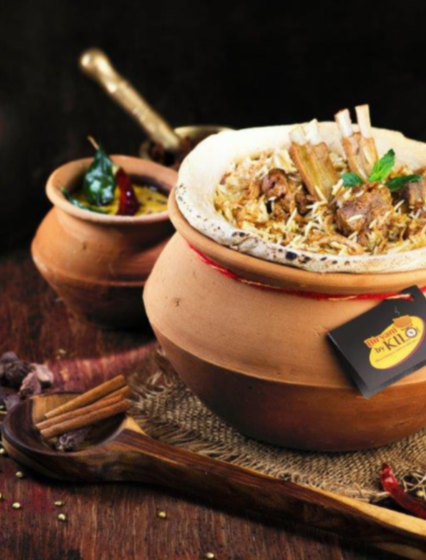 Biryani & Qorma Express
G-6, Baani Square, Sector 50, Gurgaon-122018 | 0124 4206980; +91 8826964888
SCO 53, 2nd Floor, Main Market, Sector 29, Gurgaon | 0124 4001888; +91 8800002394
Satiate your biryani cravings without so much as getting off the sofa (of course, you'll eventually to get up and open the door and receive the food)! Biryani & Qorma Express brings the delicious Mughlai flavours to your living room with an array of aromatic biryanis and rich qormas.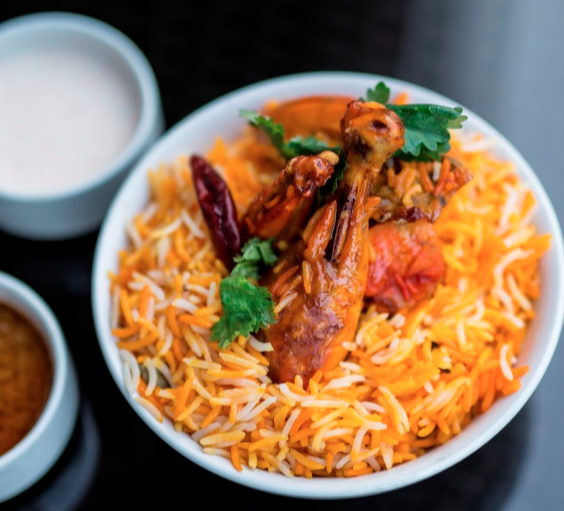 Bikkgane Biryani
Find the nearest outlet here.
Yet another excellent home delivery outlet that brings finger licking good biryani to your doorstep, Bikkgane rolls out a number of preparations. Right from tandoori kebabs and desi finger food to mind blowing Hyderabadi biryani and rich Indian curries, the place has it all!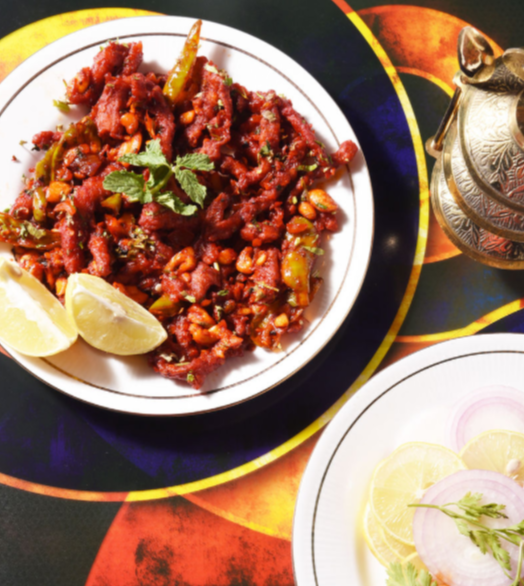 Biryani Art
Find the nearest outlet here.
Savour authentic Hyderabadi biryani in Delhi at Biryani Art. The restaurant brings the true Nizami flavours to Delhi with delicious offerings like an array of biryanis (well, duh-uh) and kebabs.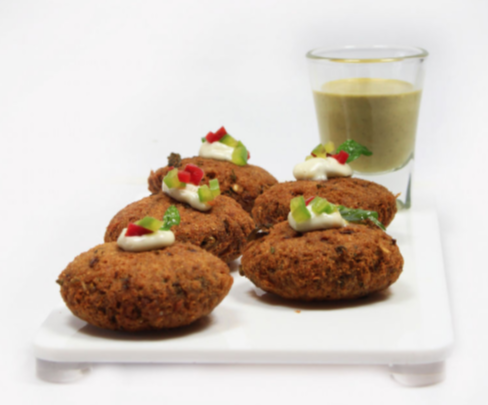 Behrouz Biryani
Find the nearest outlet here.
Discover a whole new world of biryanis with Behrouz! The takeaway biryani chain, which has over 20 outlets sprawled across the Capital, rolls out a bunch of mind blowing shahi biryanis, salan, appetizers, and even desserts. We recommend the Dum Gosht Biryani, the Lazeez Chicken Biryani, and the Zaikedaar Paneer Biryani.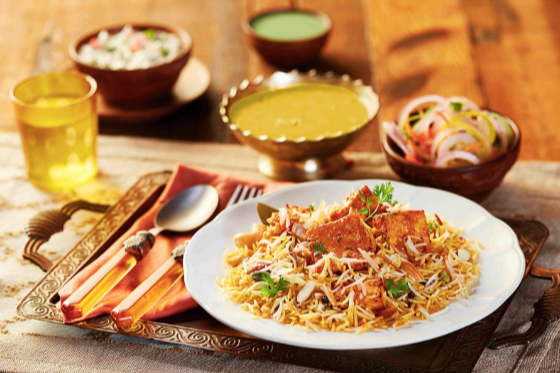 Go! Biryani
Sector 29, Noida | 0120 4349584; +91 8010755755
Ditch all else and kick back with a lavish takeaway meal from Go! Biryani. The eatery has got you covered on all ends right from the biryani to the accompanying curries, to kebabs, and right down to the raita!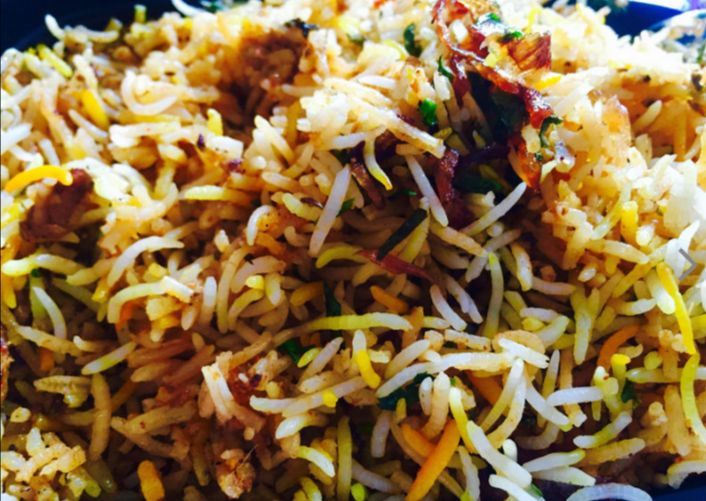 The Biryani Co.
1/33, Satyaniketan, New Delhi-21 | +91 8882479264
Get your biryani fix at this cozy nook in Satyaniketan. The Biryani Co might not look like much but definitely tastes delightful. Their biryanis include amazing varity like Hyderabadi, Chicken 65, Mutton Kheema, Vegetable and a special combo for your Biryani banquets.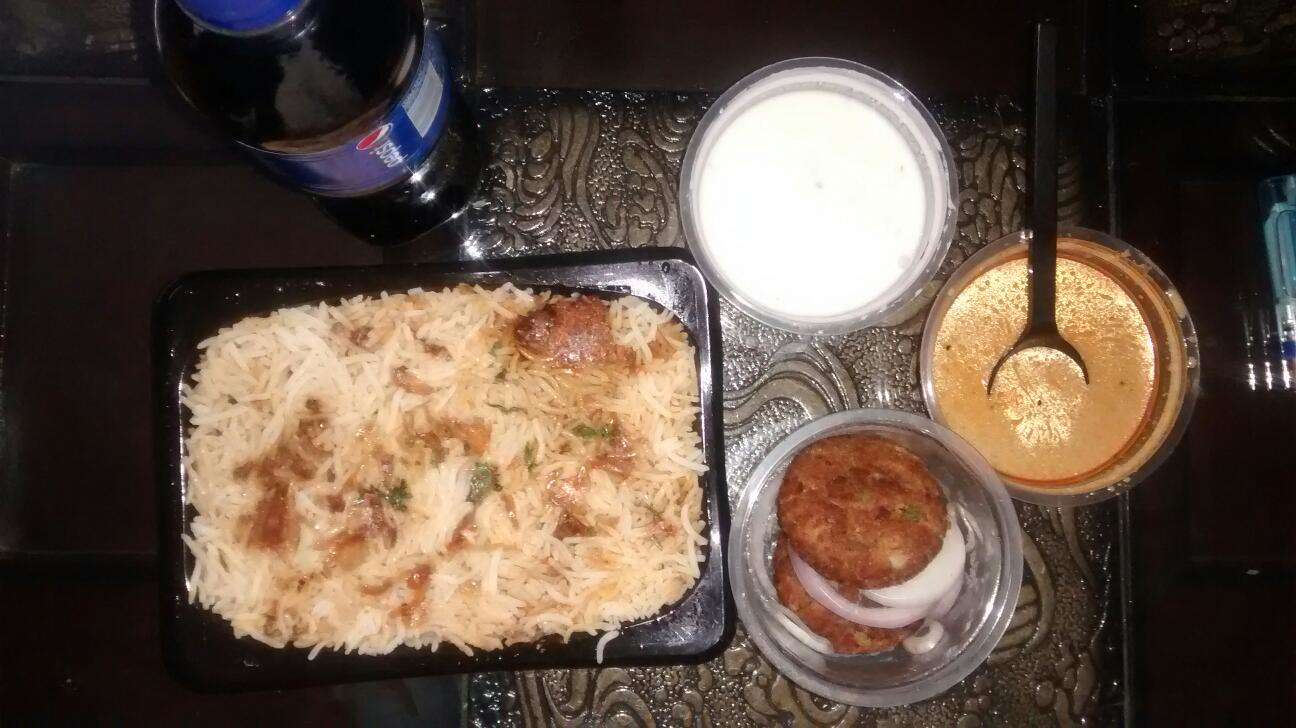 Biryani Blues
Find the nearest outlet here.
Do not go by the plain and humble setting of the place because Biryani Blues does some mean biryanis and kebabs that'll transport you to the times of the Nawabs and Nizams. Do try their Mutton Shikampur, Kheema Biryani and Bagara Baingan.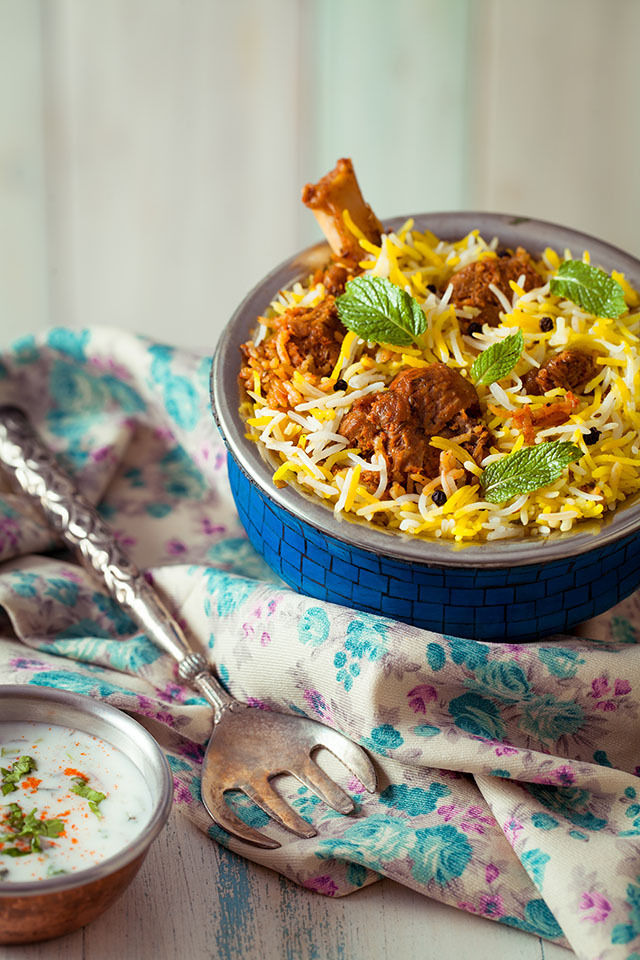 Chakkhna: Beyond Peanuts
111, 1st Floor, The Sapphire Mall, Opposite Orchid Petals, Sector 49, Near Sohna Road, Gurgaon-122018 | 0124 4037897; +91 9818817488
Spoil yourself for choice with Chakkhna's wide range of North Indian and Mughlai grubs, and, of course, the biryanis. Take your pick from options like anda masala biryani, chicken masala biryani, and more!
Handiwala
G-45, Sector 18, Noida-201301 | 011 33107874
Keep your biryani close and your kebabs closer with this Noida-based takeaway/home delivery outlet that does some seriously mean handi-work. With options like zaffran ka paneer tikka, murgh chop, dal Bukhara, and vegetarian and non-vegetarian biryanis on the menu, this easily one of our favourite biryani spots in the Capital!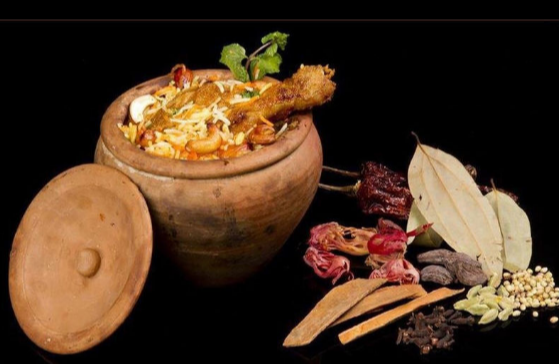 Deez Biryani & Kebabs
Find the nearest outlet here.
Delhi's go-to place for bulk biryani orders and takeaway party packs, Deez has been feeding the Capital finger licking good kababs and biryanis for years! Our favourites include the mutton biryani, Afghani chicken, and chicken qorma!
Biryani Project
Click here to order.
Given Delhi's inclusive palate, this biryani delivery service concocted a menu that comprises of an exciting selection of biryanis including Lucknawi, Hyderabadi, Godavari (Andhra Pradesh), and a Dilli-style biryani. To stay on top of the flavor game, TBP sources the highest quality ingredients. TBP's biryanis are made to order, meaning they are whipped up fresh – and individually – for every order.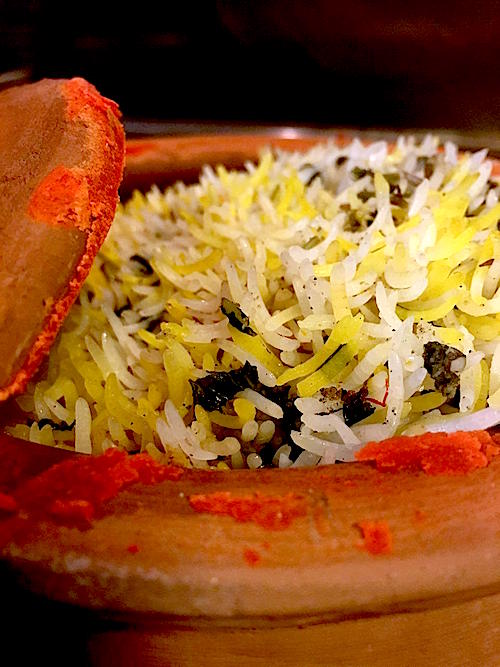 You're welcome!
Images: Zomato