2 Outlets Of The Irish House To Open In Delhi NCR
The Irish House in Delhi NCR has currently only one outlet in Nehru Place but the city is all set two see two new outlets. According to a report by Nyoooz, the outlets will be opened by the end of the year.
The Irish House Grows As A Chains
"Nehru Place outlet is the first Delhi outlet, but the 16th in the country aiming at bringing the missing authentic pub culture to the capital city. With openings lined up in Noida and Connaught Place soon after, we hope to be Delhi's favourite neighbourhood pub," said General Manager, The Irish House, Sanju Arora while talking to Nyoooz.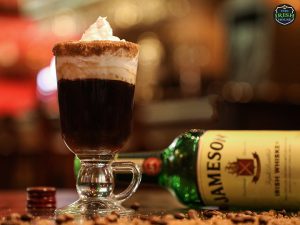 The pub which has rose to fame with its unique ambience, interiors and vibe has marked its presence across many cities in India like Mumbai, Pune, Kolkata, Chennai, Bengaluru, Belagavi and is looking forward to expand in many more. "We aim to have presence across neighbourhoods across all major cities in India with 20 outlets by the end of this year. There is strong belief that there is enough to do in India and are focusing our attention on taking the Irish experience to cities across the country. We're also expanding with 2 new outlets in BKC (Mumbai) and Koregaon Park (Pune)," added Arora while speaking to the publication.
Image Source: The Irish House