35 Best Liquor Brands In The World 
It's an amazing time to be a drinker, with a huge selection of liquor brands and spirits available from around the world. But with so many options, selecting a bottle can be a daunting task.
Here's our handpicked 35 best liquor brands in the World.
1.McDowells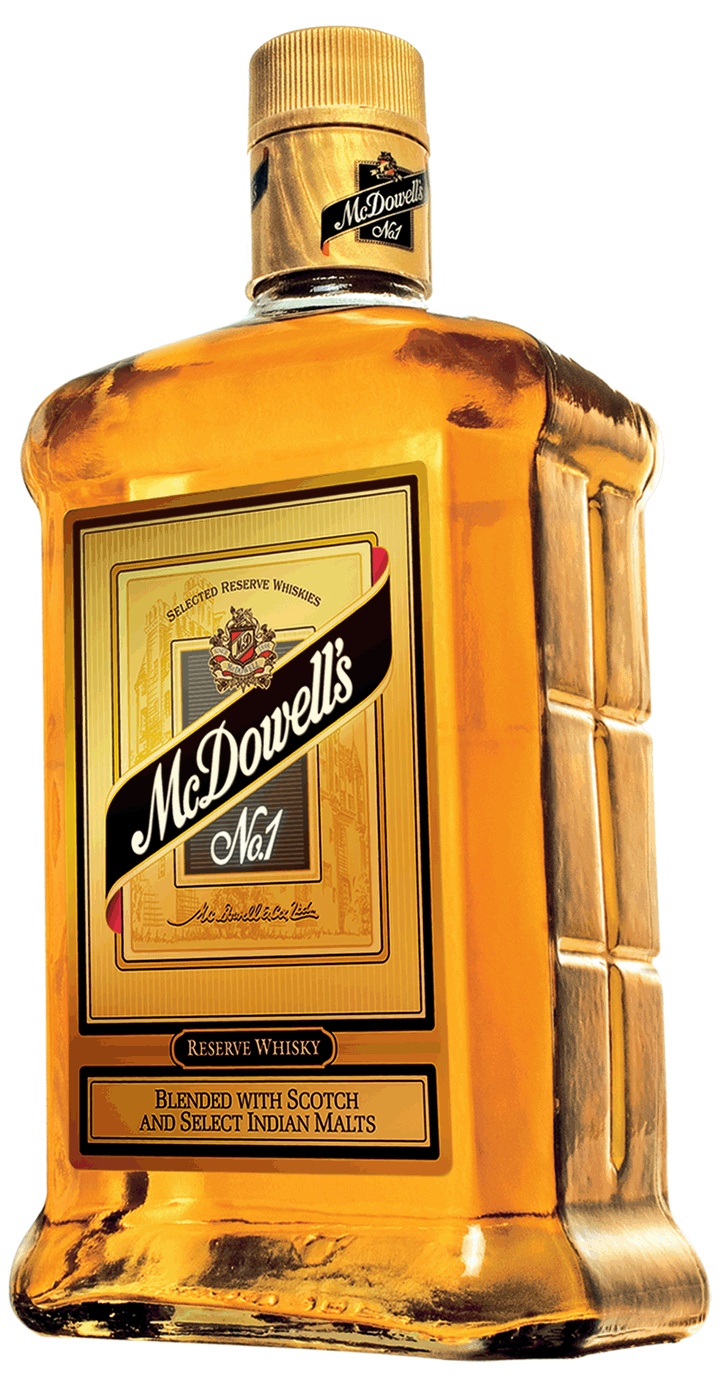 This flagship brand from United Spirits Limited is undoubtedly the most popular whiskey among Indians. The variants of whiskey include McDowell's No. 1 Reserve Whiskey and McDowell's No. 1 Diet Mate. The latter is claimed to be the first diet whiskey in world.
2.Kingfisher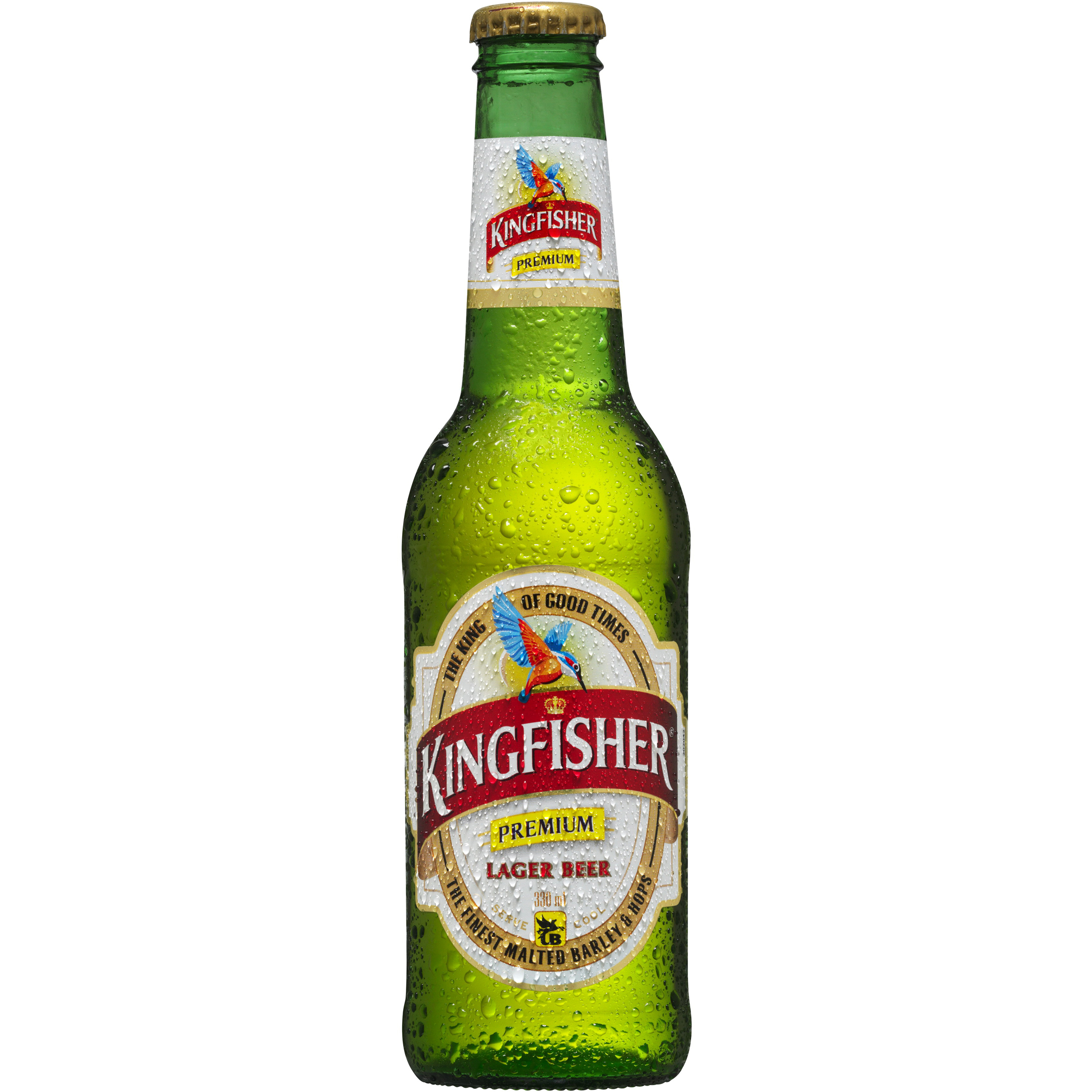 Kingfisher is one of the most famous and anticipated beer brands in India, widely accepted by the Indian youths. Manufactured by United Breweries Group, Kingfisher Beer comes in such variants as Kingfisher Premium, Kingfisher Strong, Kingfisher Strong Fresh, Kingfisher Draught, Kingfisher Ultra, Kingfisher Blue, Kingfisher Red, and Kingfisher Lager.
3.Ricard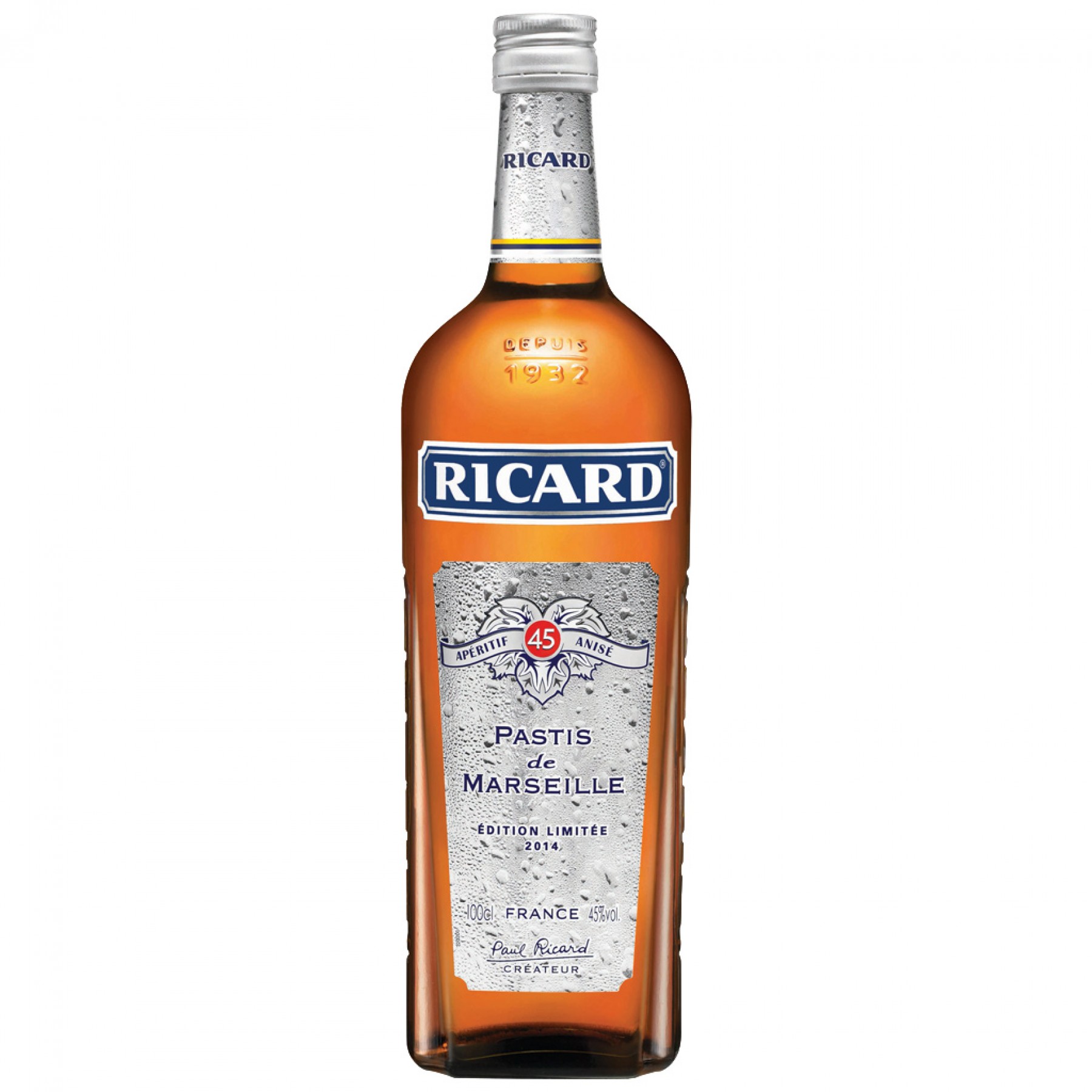 Ricard Pastis, are anise-flavoured liqueurs and often referred to simply as Pernod or Ricard.Pernod Ricard owns the distilled beverage division of the former corporation Seagram (including brands like Chivas Regal), along with many other holdings.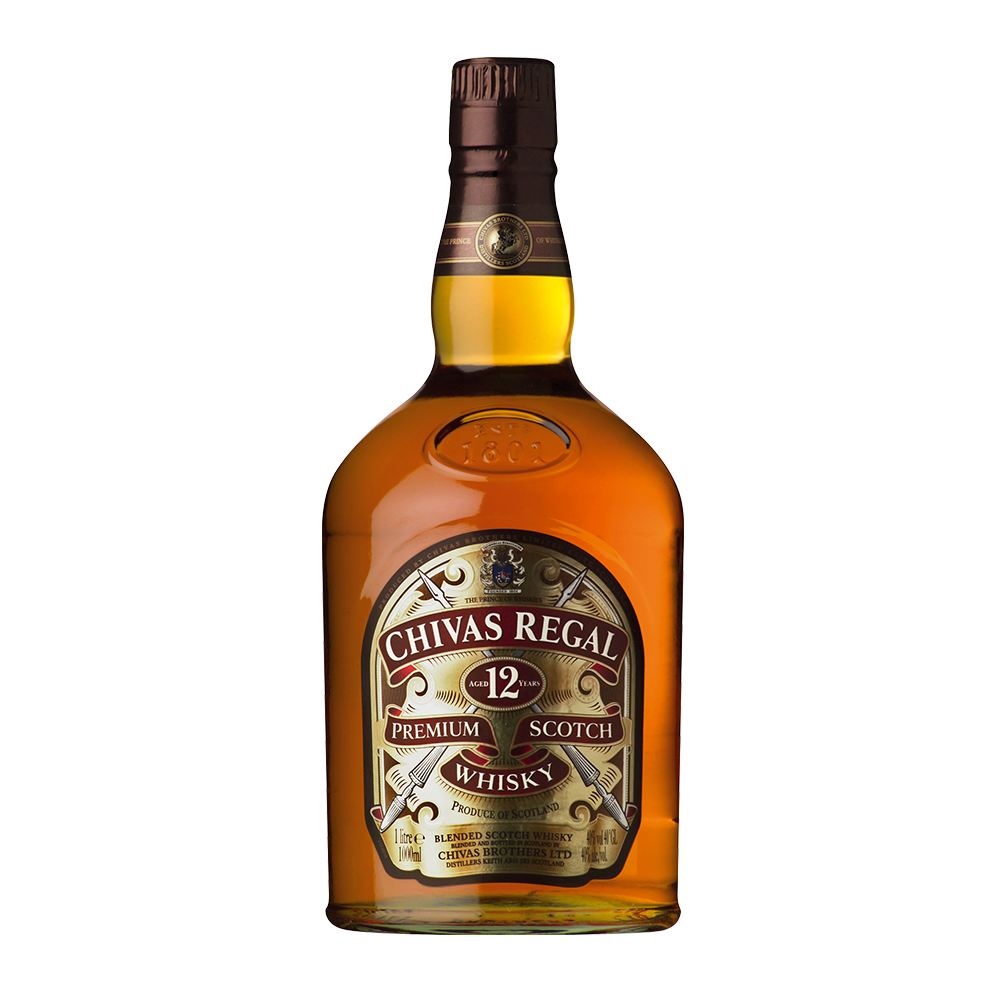 Chivas Regal was requested backstage by Frank Sinatra at many of his performances.The Strathisla Distillery, home to Chivas Regal, is the oldest working distillery in Scotland's Highlands.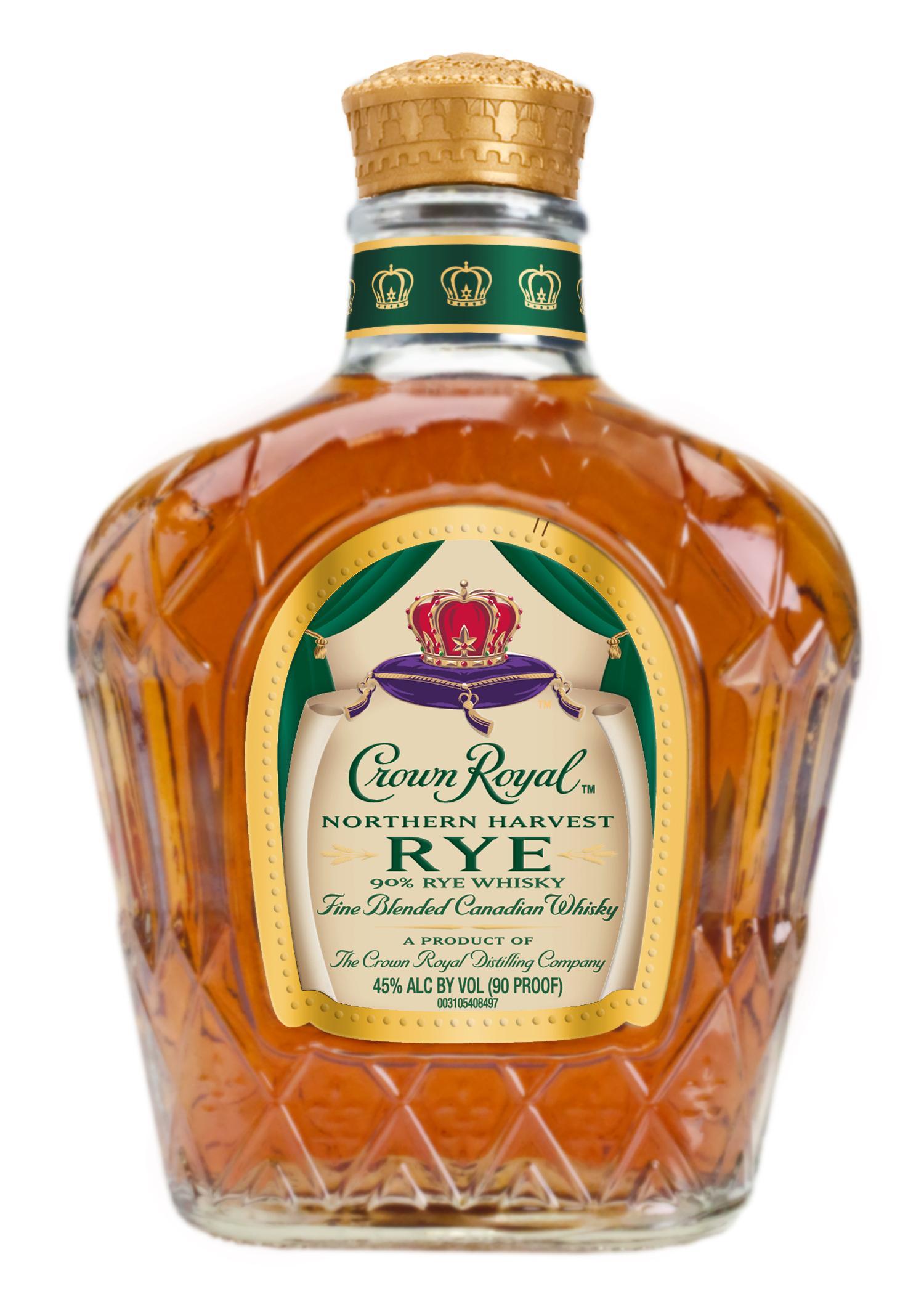 Crown Royal is a blended Canadian whisky owned by Diageo, which purchased it when the Seagram portfolio was dissolved in 2000.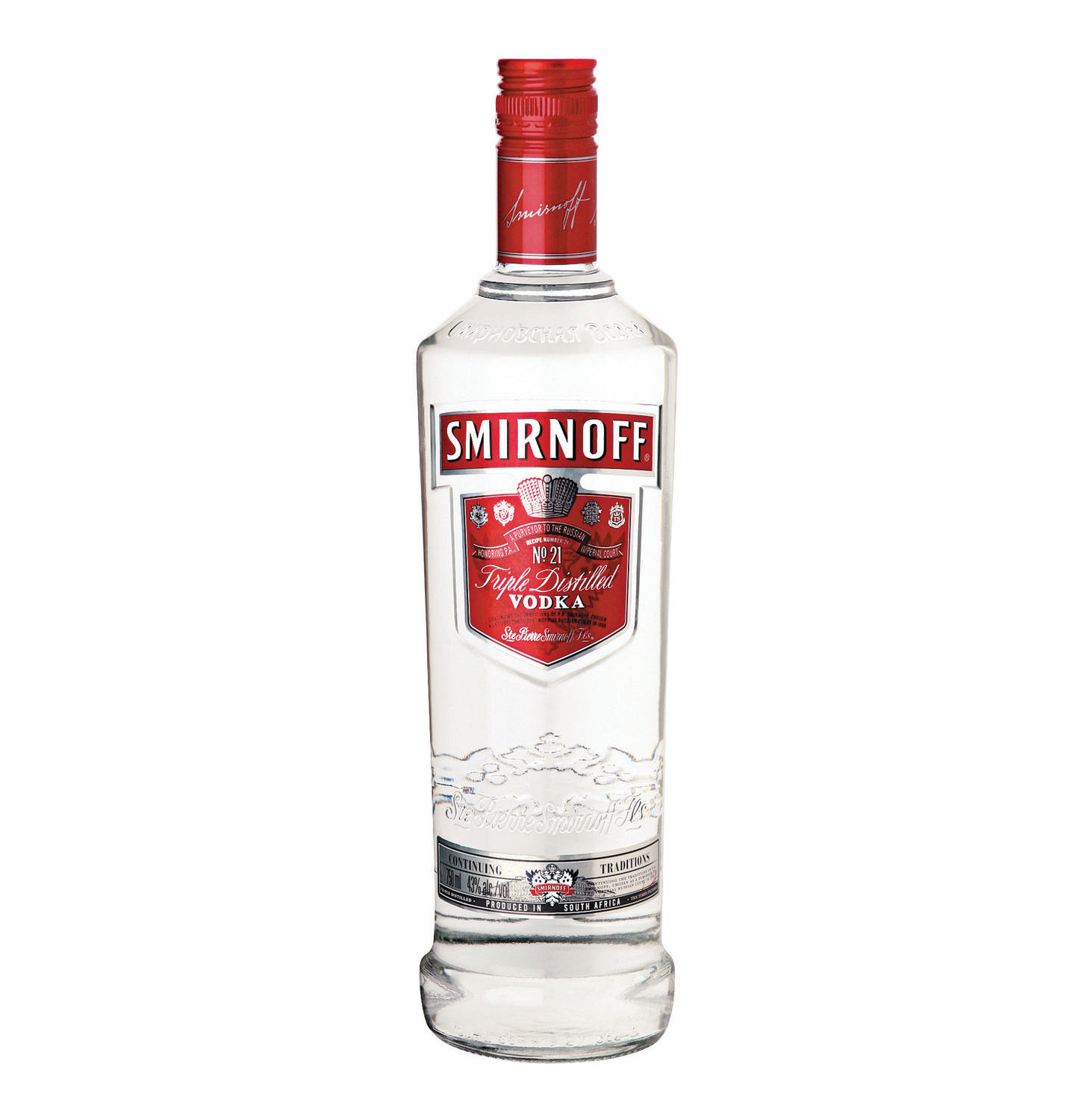 Smirnoff VODKA is the largest vodka brand in the world. It is an ultra smooth vodka with a classic taste that has inspired other varieties of vodkas worldwide.
7.Jack Daniel's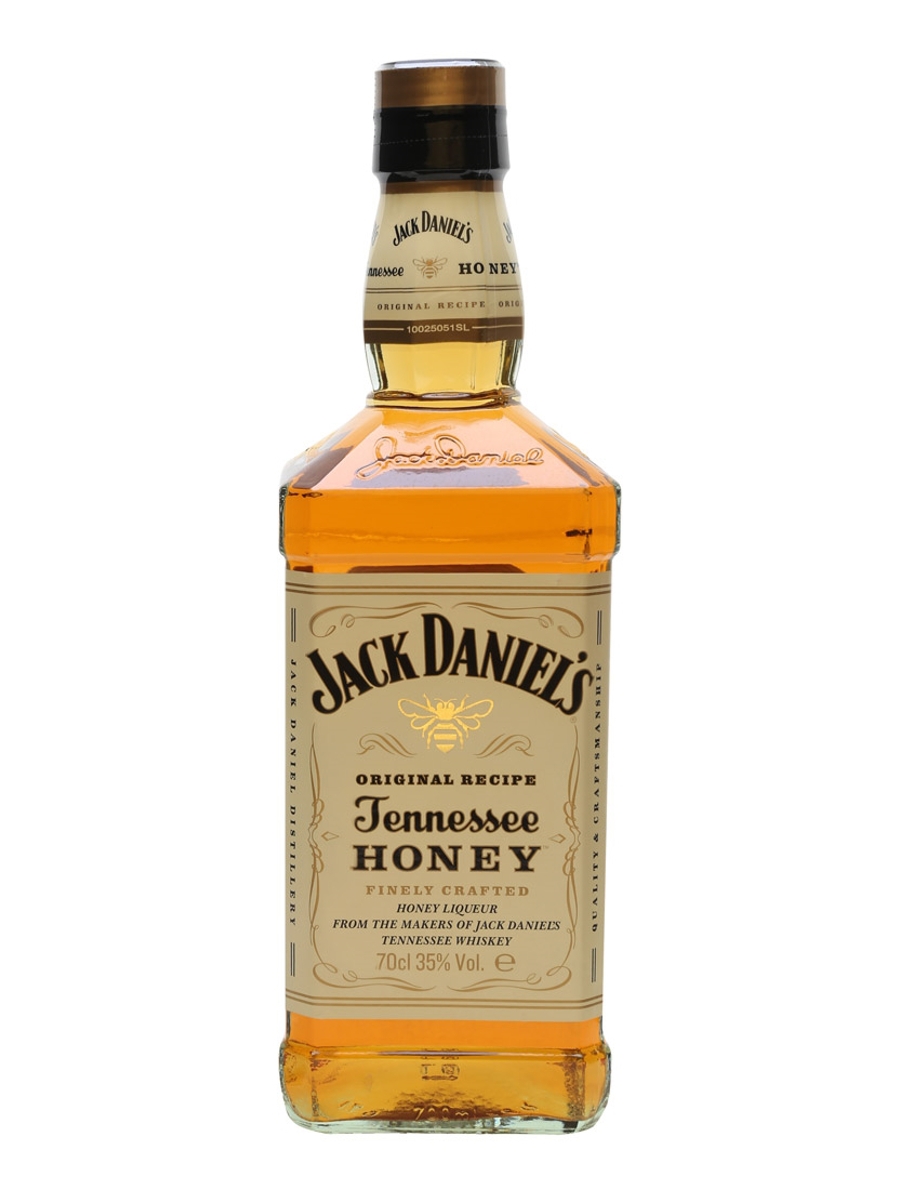 Jack Daniels is a brand of sour mash Tennessee whiskey that is among the world's best-selling liquors and is known for its square bottles and black label. Although the product generally meets the regulatory criteria for classification as a straight bourbon, the company disavows this classification and markets it simply as Tennessee whiskey rather than as Tennessee bourbon.
8.Havana Club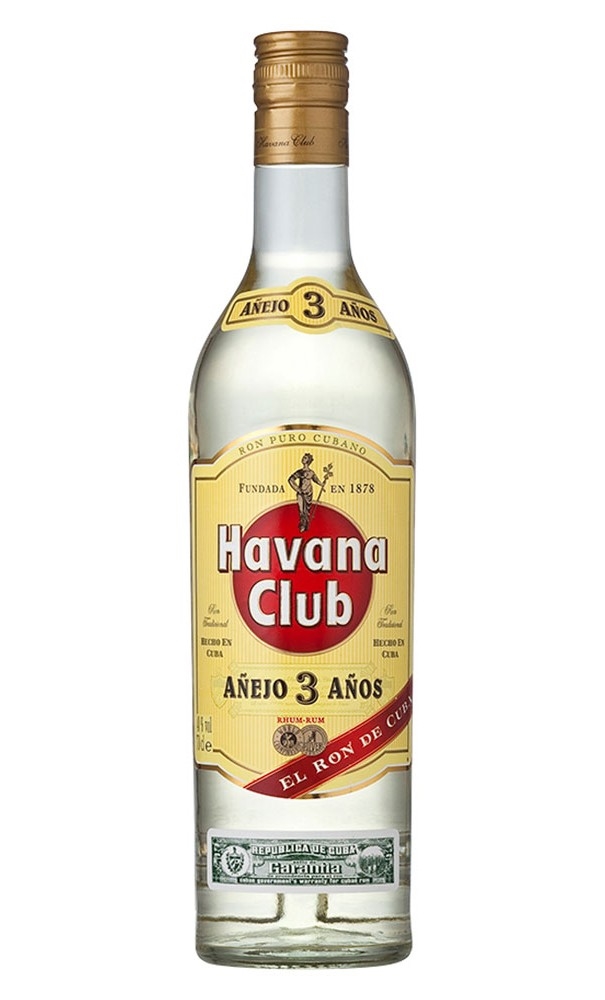 The colour is dark and beautiful, the nose is sweet, chocolate, oak, tobacco, banana leaf with hints of spice. The smell of alcohol doesn't punch you in the face or over-power your senses like other brands. The arrival is smooth and silky, with a delightfully complex, fruity and creamy finish.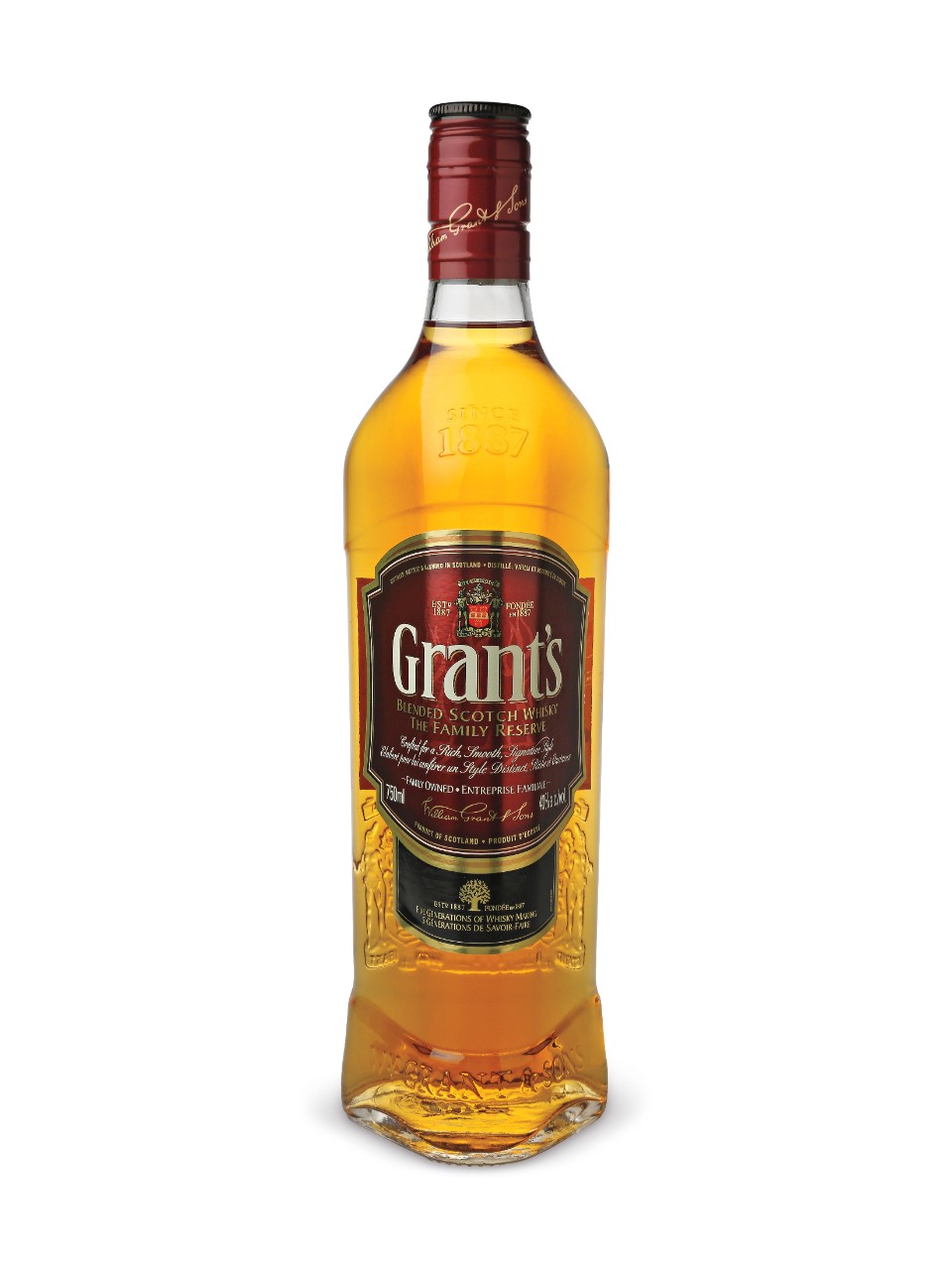 Grant's has long been known as a quality blender of fine Scotch and this, the original Grant's shows you why. Silky smooth with a smoky finish it will delight every level of Scotch drinker.
10.Jim Beam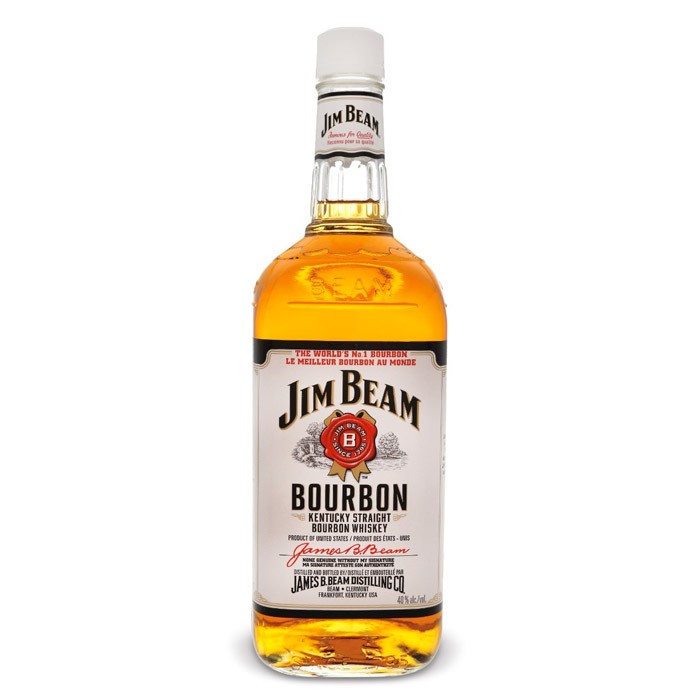 Jim Beam makes bourbon, but it seems that the distillery is looking to make the jump into the tech industry with the release of its new product Jim, a "smart" decanter.
11.Jagermeister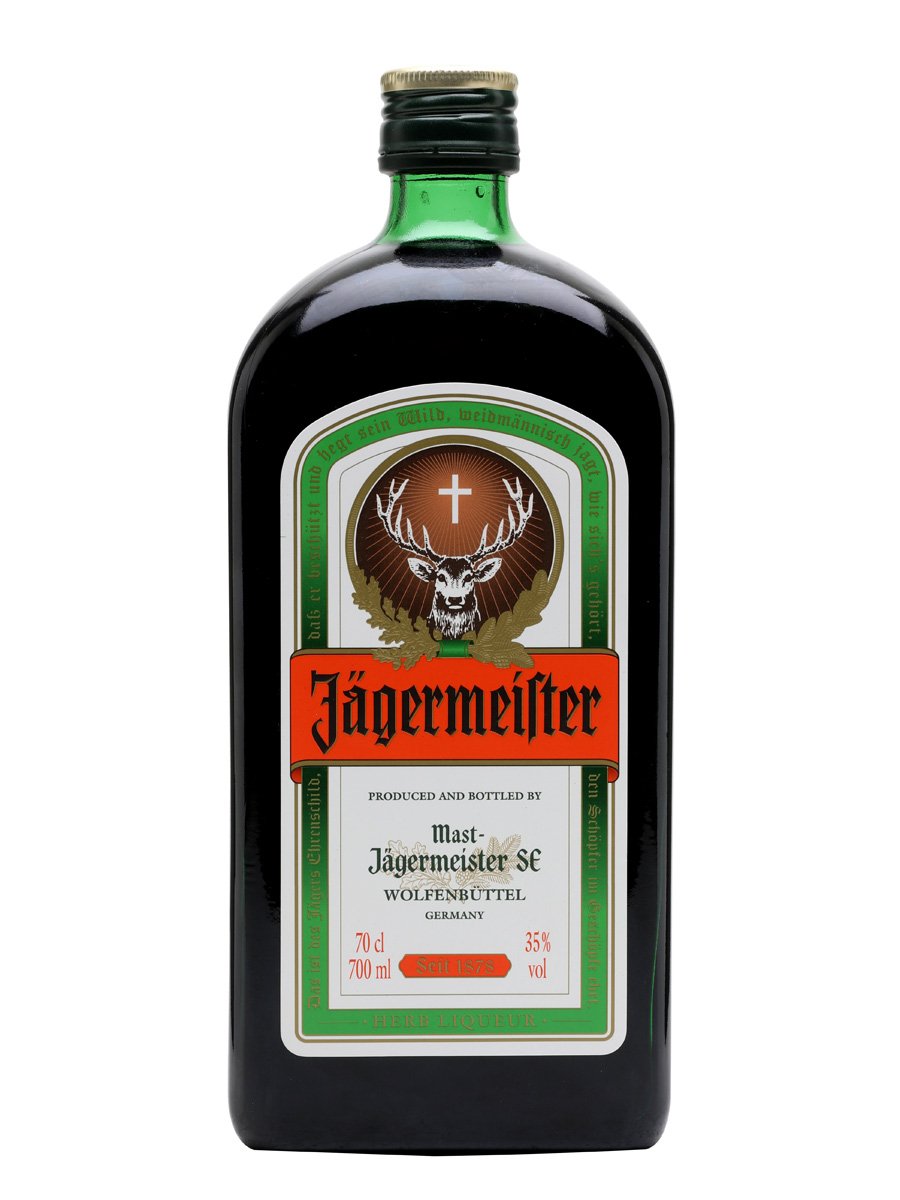 Jagermeister is a German herbal liqueur with a notorious reputation. While it's often served in shooters, you can also enjoy it in finer cocktails.
12.Jameson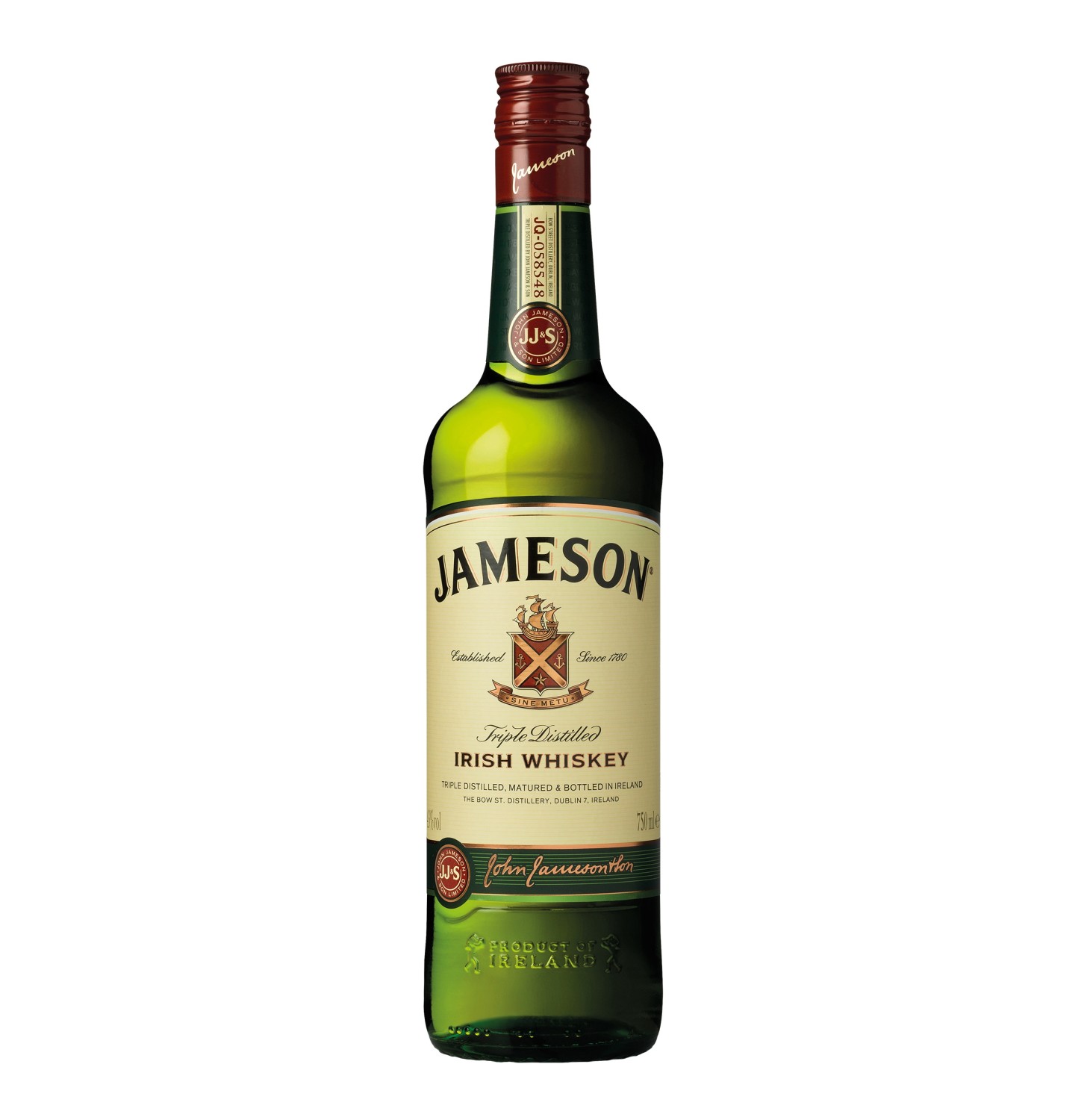 Jameson is one of the best known producers of Irish whiskey. The brand's portfolio includes the reliable original and a number of special releases.
13.Baileys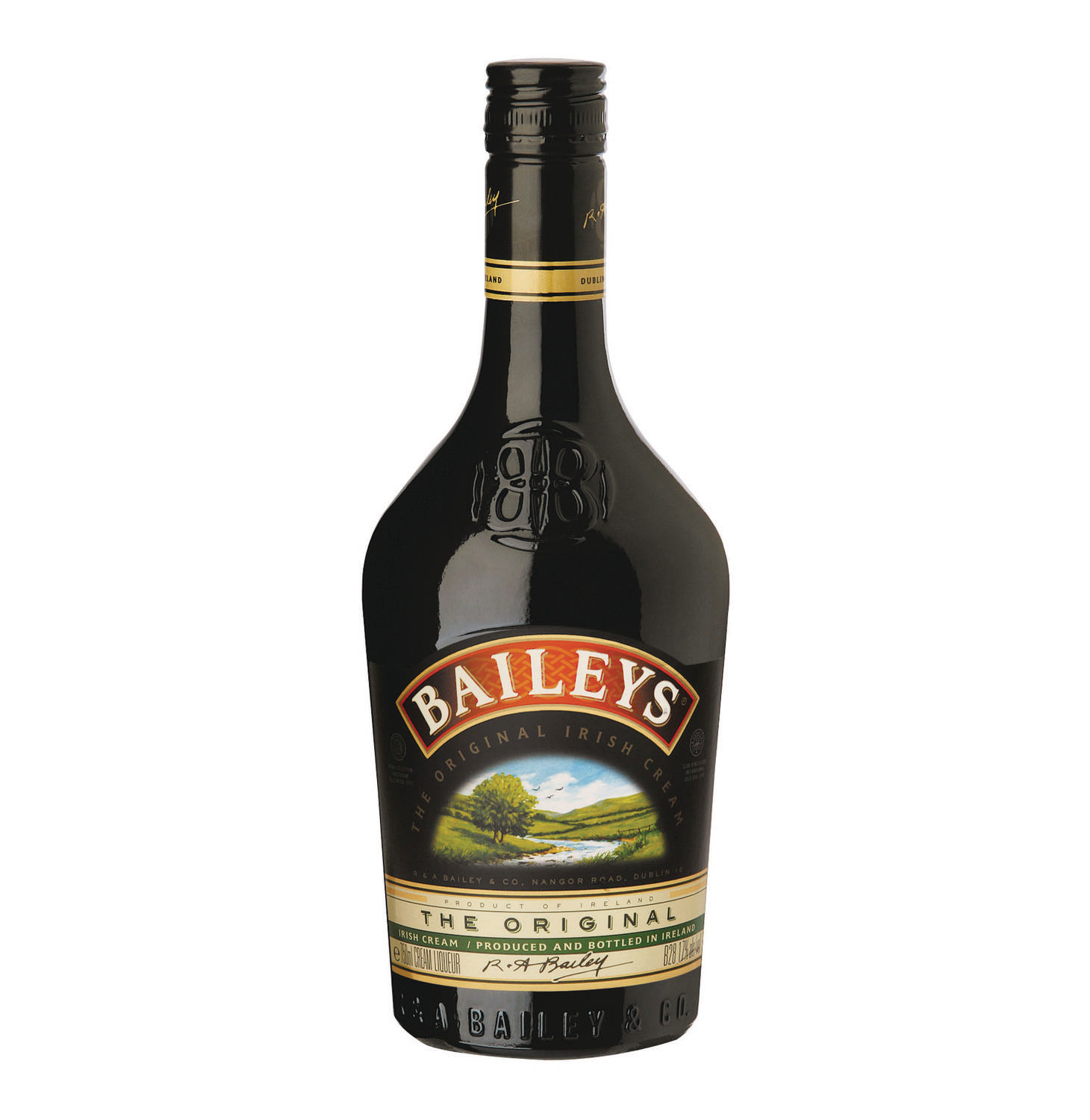 Baileys Irish Cream is an Irish whiskey- and cream-based liqueur, made by Gilbeys of Ireland. The trademark is currently owned by Diageo. It has a declared alcohol content of 17% by volume.
14.Fernet Branca
Fernet is an Italian type of amaro, a bitter, aromatic spirit. Fernet is made from a number of herbs and spices which vary according to the brand, but usually include myrrh, rhubarb, chamomile, cardamom, aloe, and especially saffron, with a base of grape distilled spirits.
15.Fireball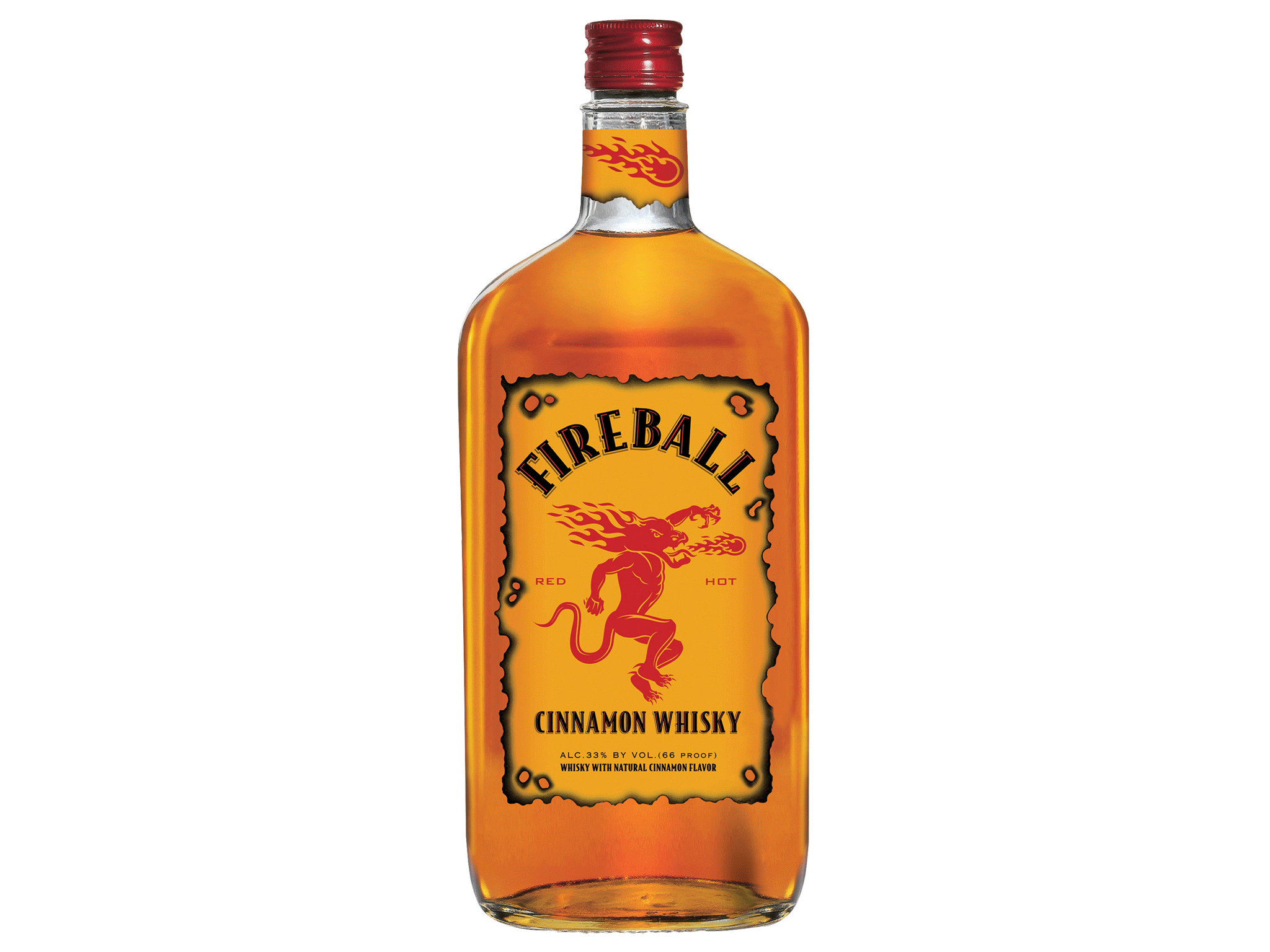 Fireball Cinnamon Whisky is a mixture of whisky, cinnamon flavoring and sweeteners that is produced by the Sazerac Company. Its foundation is Canadian whisky, and the taste otherwise resembles the candy with a similar name, Ferrara Candy Company's "Atomic Fireball" candy.
16.Malibu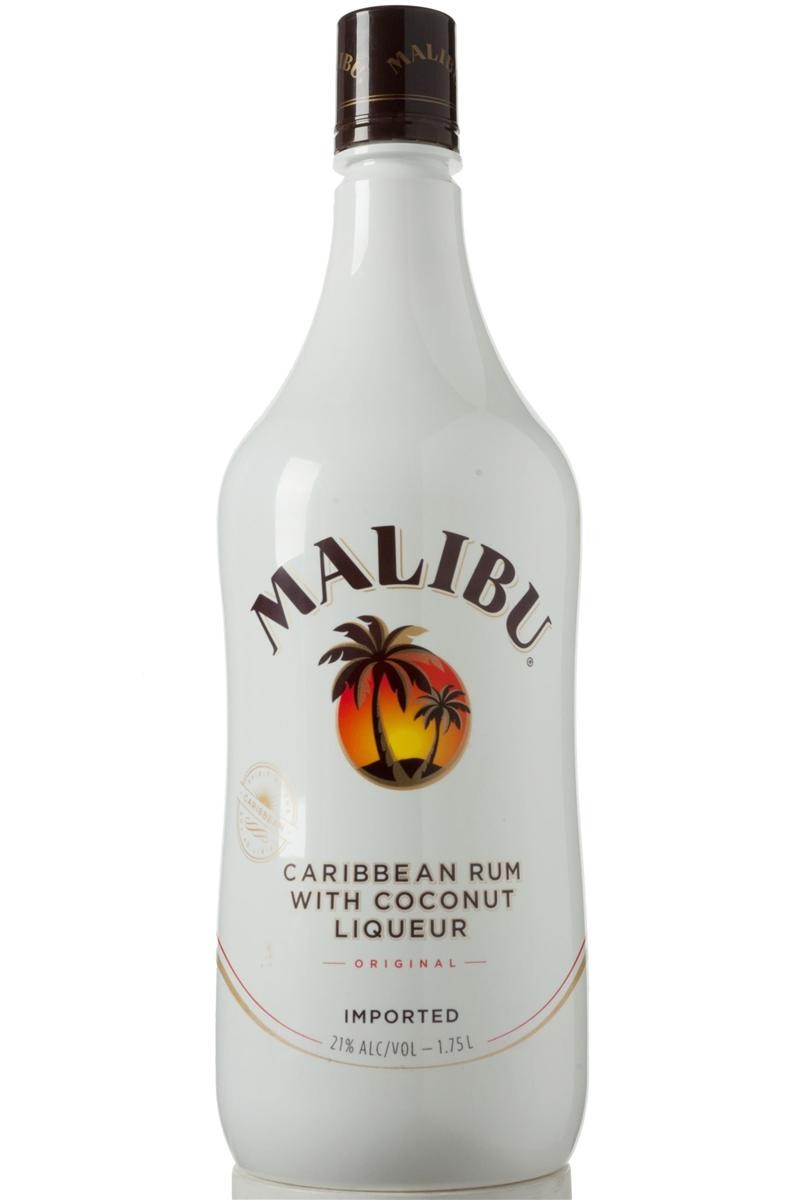 Malibu is a coconut flavored liqueur, made with caribbean rum, and possessing an alcohol content by volume of 21.0 %.
17.De Kuyper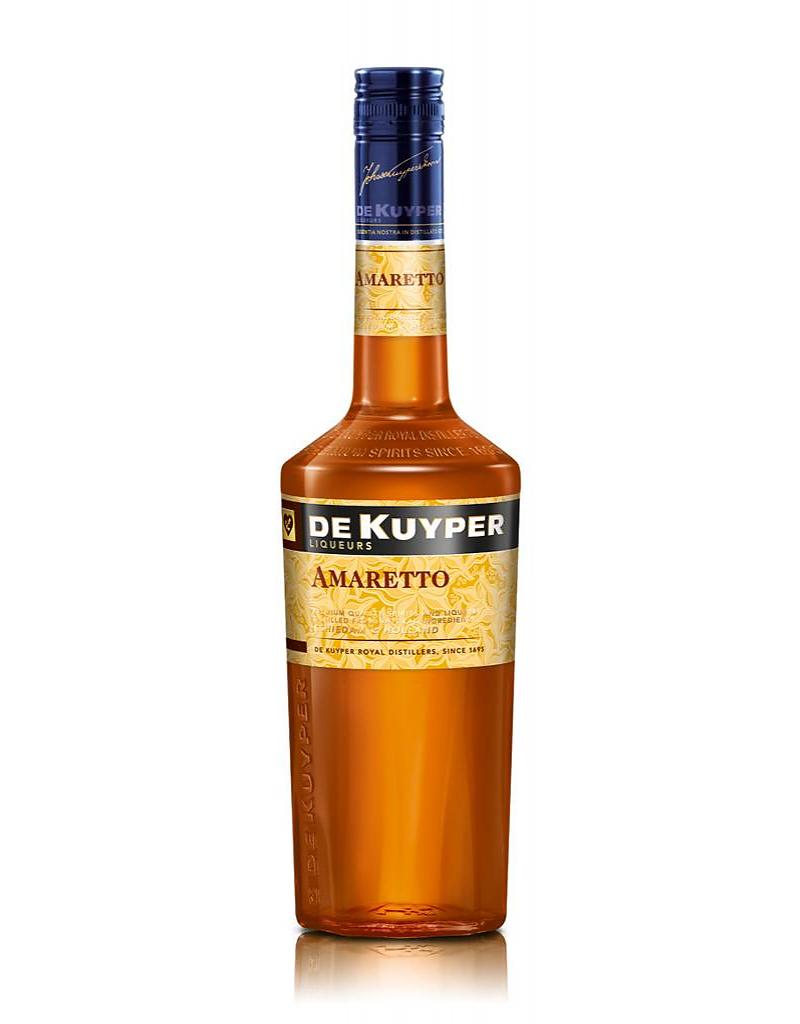 The heritage of original Dutch licorice, the sweet and tangy spirit of freshly picked peaches, and an Oriental experience that is based on lychee fruit.
18.Officer's Choice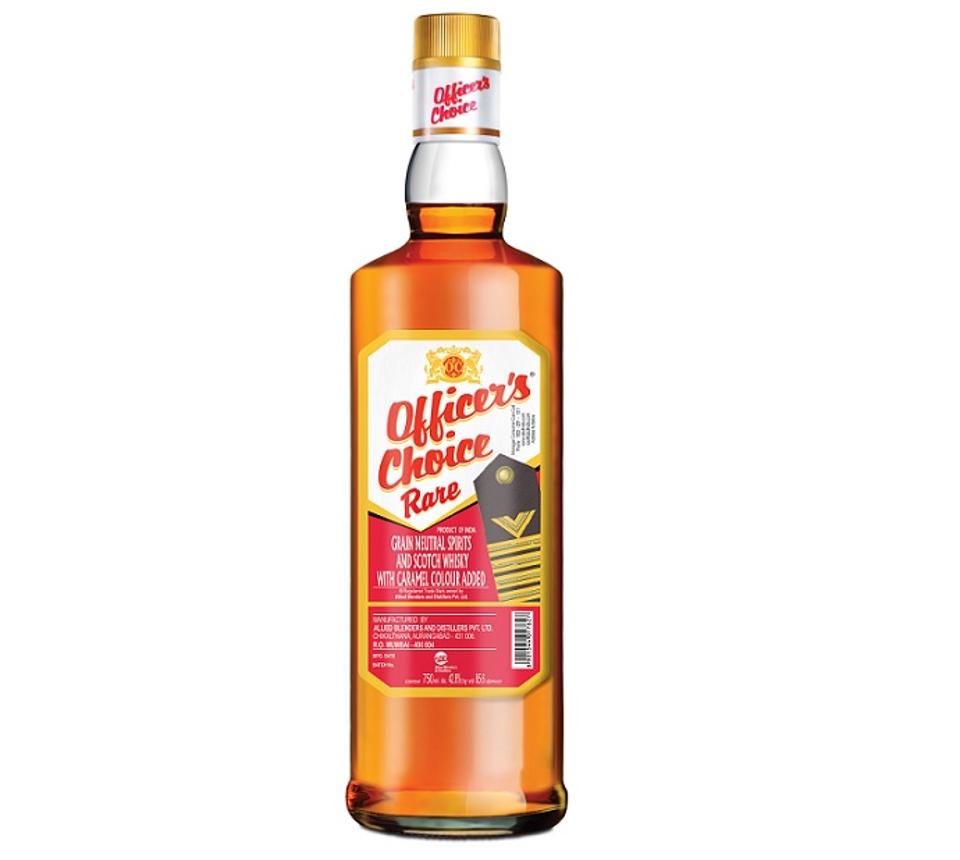 Officer's Choice Blue and Officer's Choice Black are the two variants of Indian whiskey by Allied Blenders and Distillers. This brand is classified as one of the largest liquor brands in the world. It offers quality whisky within the affordable range of budget. OC, as it is popularly called is made from Indian grains and not from molasses. Merely any other whisky can beat this brand in India compared to the same range of price.
19.Bacardi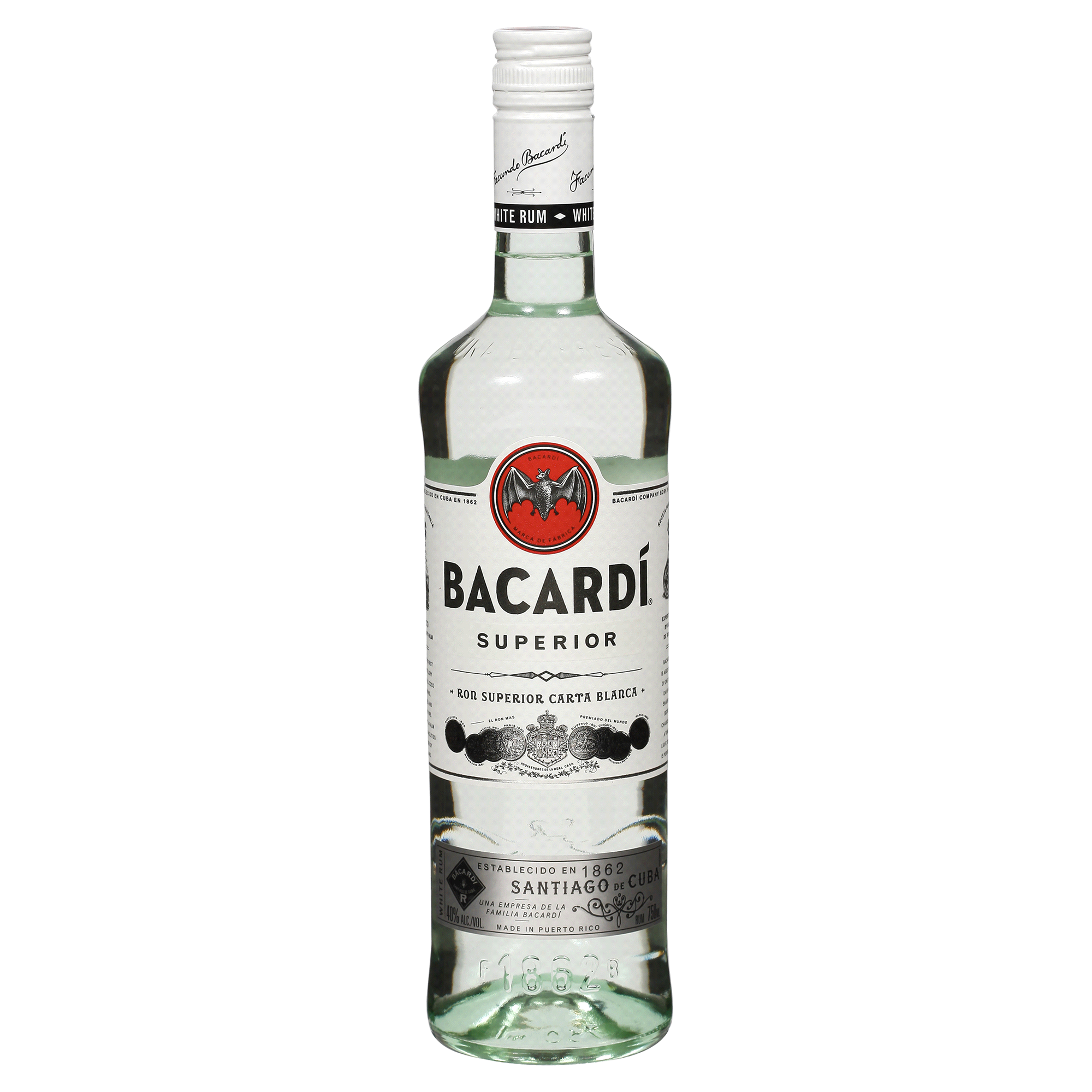 Bacardi is the signature product of Bacardi Limited of Hamilton, Bermuda. It is no doubt the world's favorite. The light taste and exceptional balance suggested that it could be served best with mint or lime and there would be a perfect mingling. Bacardi Rum is prepared with a proprietary strain of yeast that has freed it from the usual crudeness of smell and taste.
20.Ketel One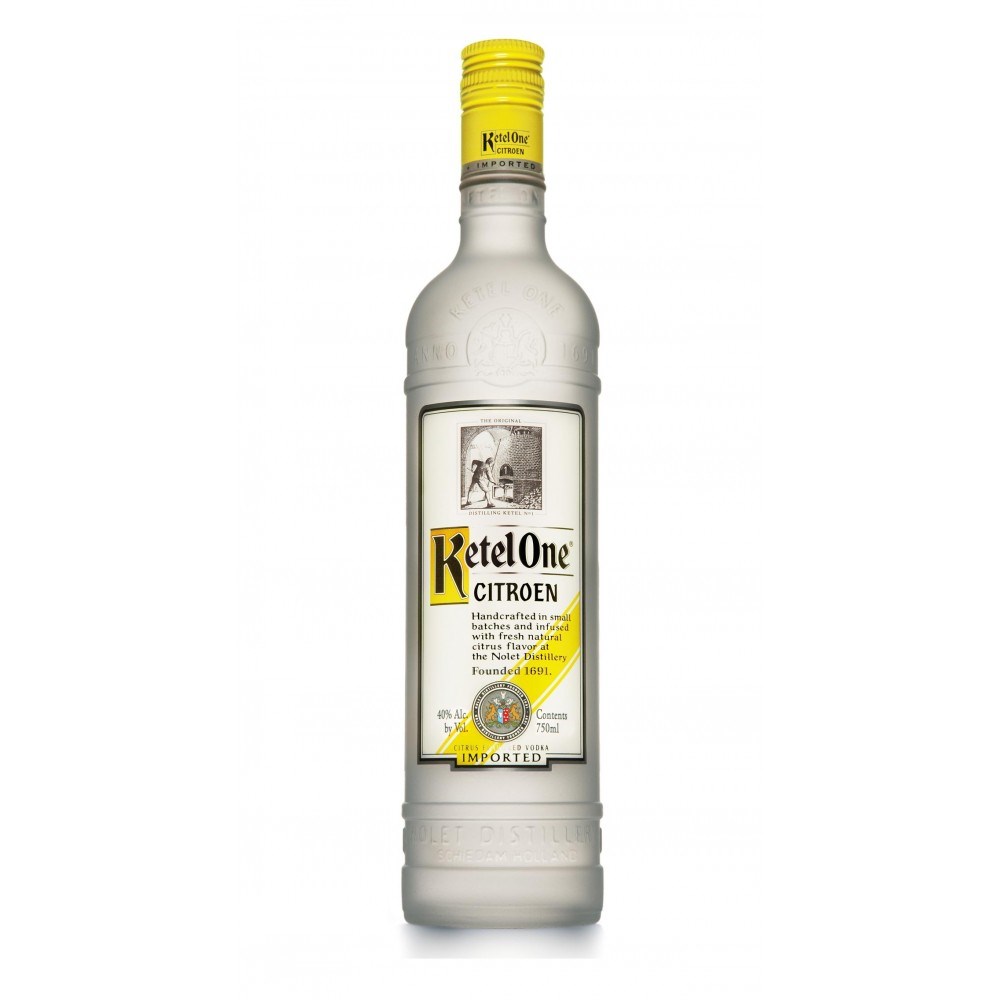 Ketel One is a liquor brand of the Nolet Distillery in Schiedam, the Netherlands. Ketel One Vodka is distilled from 100% wheat in copper pot stills, filtered over loose charcoal, and rests in tile lined tanks until ready.
21.Absolut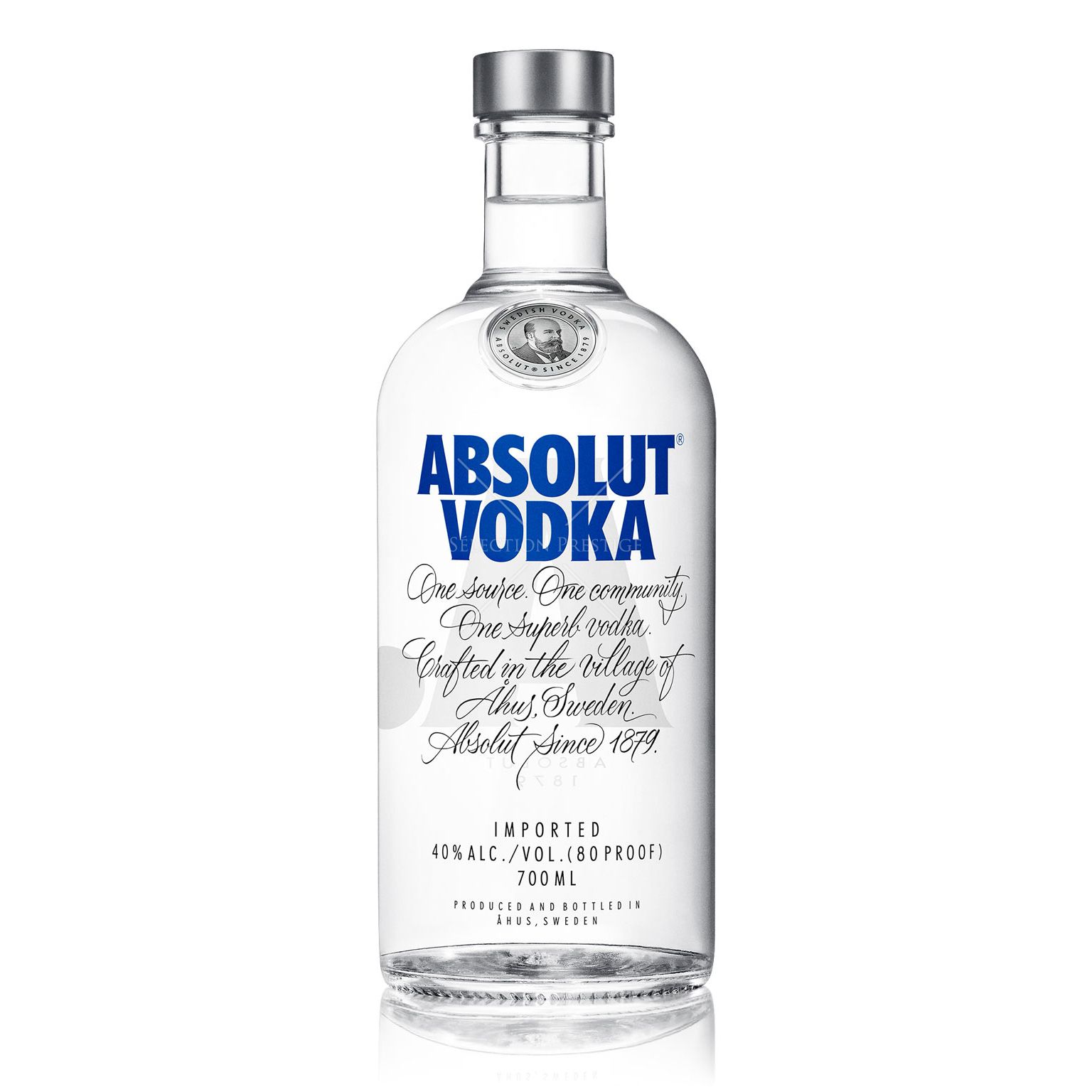 Absolut Vodka is the leading brand of Premium vodka offering the true taste of vodka in original or your favorite flavors made from natural ingredients.
22.Old Port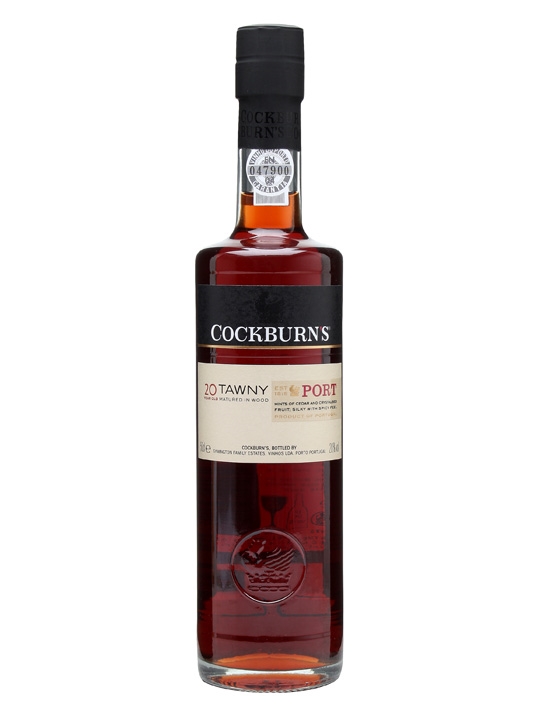 This is a brand of deluxe rum manufactured by Amrut Distilleries Bangalore in India. Old Port Deluxe Matured Rum is distilled, aged and then bottled using 100% Indian Cane, giving it the very special exotic flavor. The rum tastes exquisite when mixed with cola, and even better with ginger – ale.
23.Royal Stag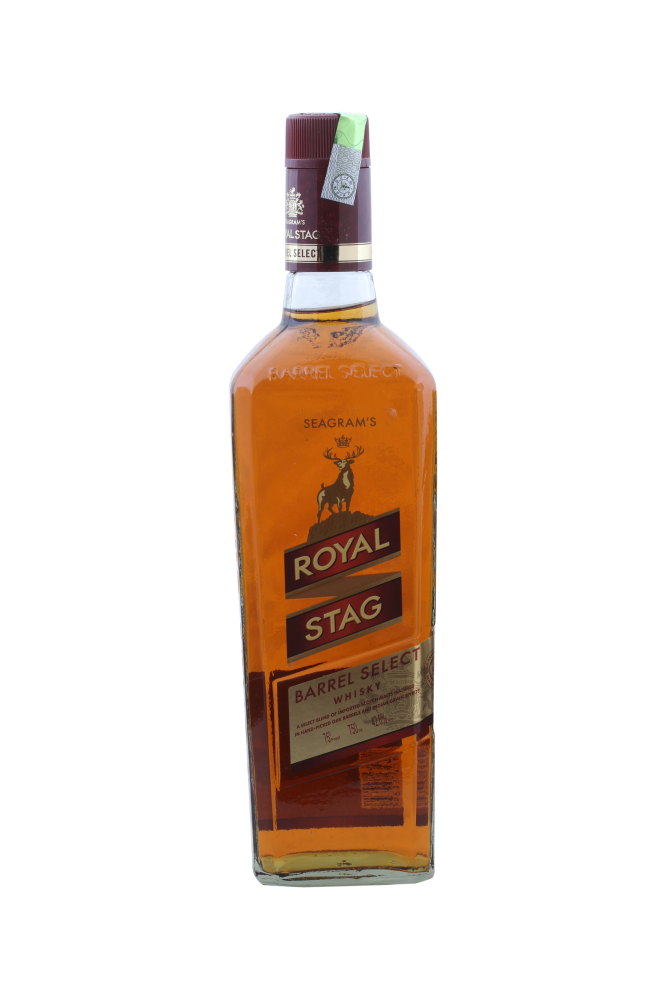 Royal Stag is named after one of the species of deer famous for its antlers soaring over all other species of deer. This whiskey is a blend of the best scotch malts from Scotland and Nepali grain spirits.
24.Imperial Blue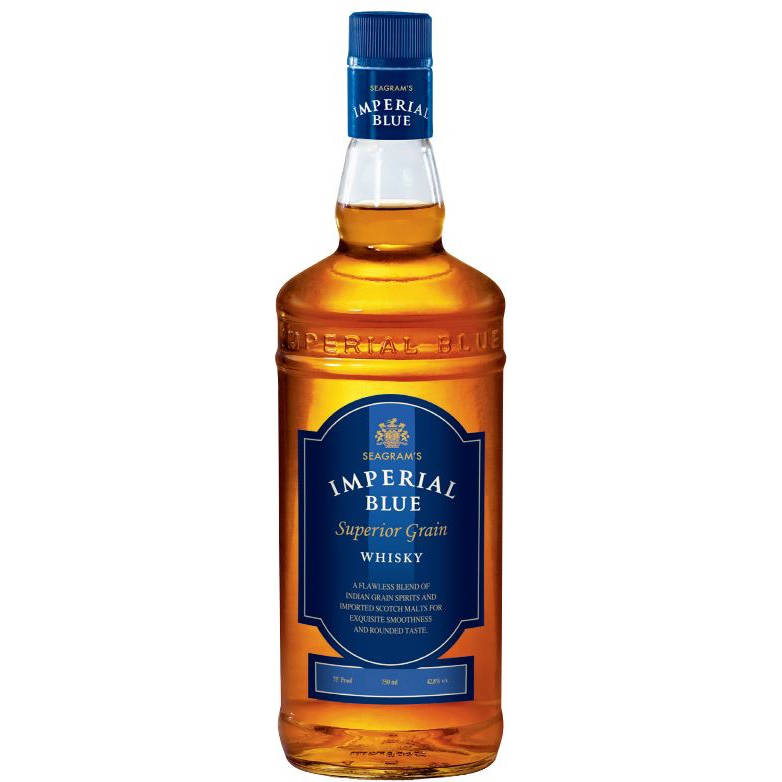 Imperial Blue, abbreviated to IB and also known as Seagram's Imperial Blue, is a brand of Indian whisky, owned by Pernod Ricard, and launched in 1997. It is a blend of Indian grain spirits with imported Scotch malts.
25.Ciroc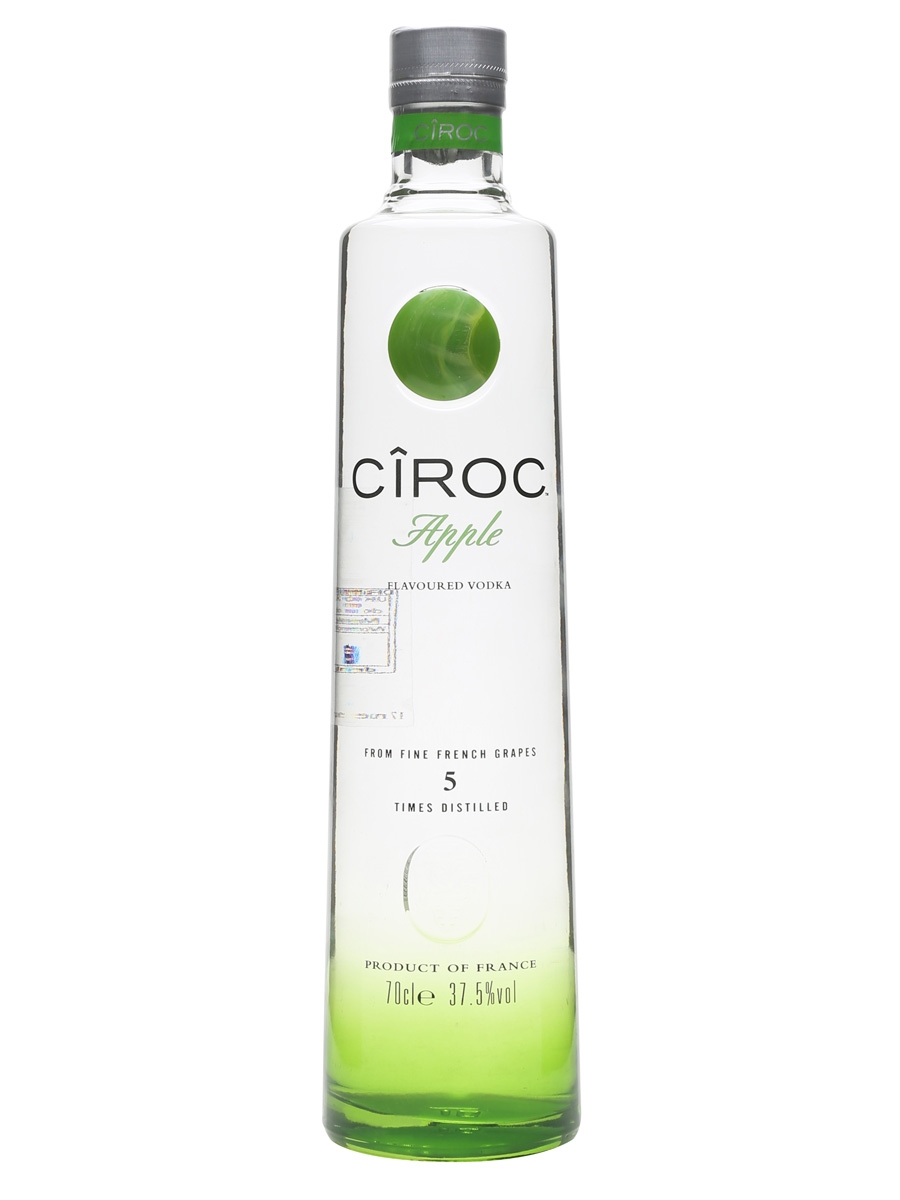 Ciroc is a brand of eau-de-vie vodka, manufactured by using grapes from the Charente-Maritime region of France. It is produced and distributed by the British-based multinational alcoholic beverage maker Diageo.
26.Old Monk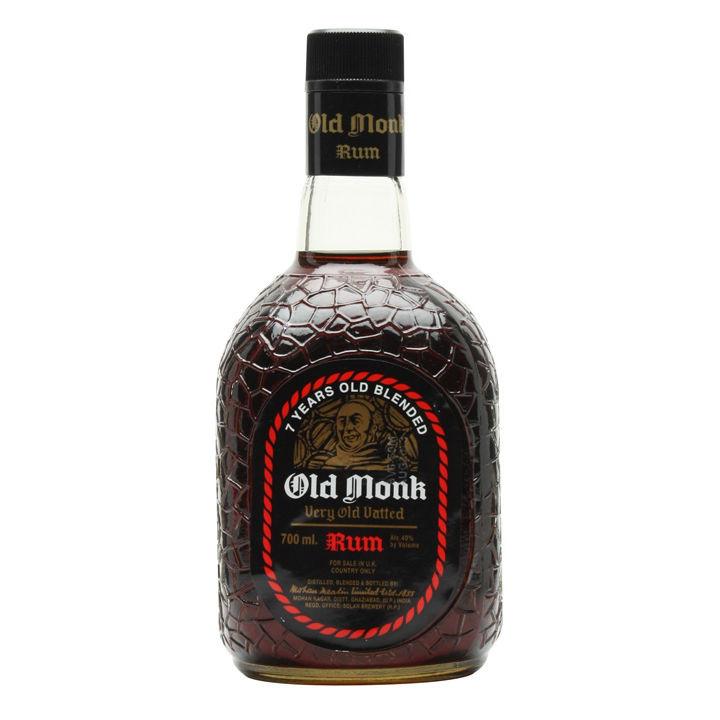 Old Monk Rum is an iconic vatted Indian dark rum, launched on 19 December 1954. It is blended and aged for a minimum of 7 years. It is a dark rum with a distinct vanilla flavour, with an alcohol content of 42.8%.
27.Jinro Soju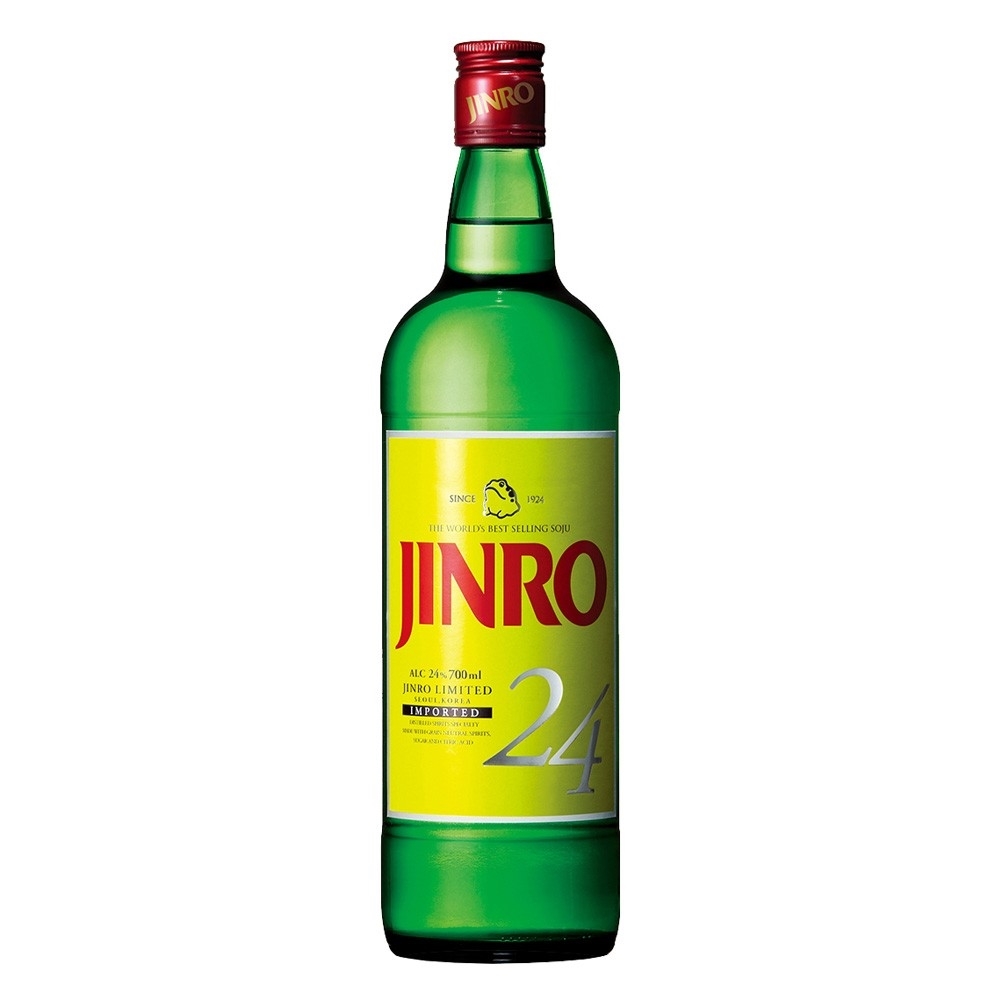 Soju is a clear, colorless distilled beverage of Korean origin. It is usually consumed neat, and its alcohol content varies from about 16.8% to 53% alcohol by volume. Most brands of soju are made in South Korea.
28.Bagpiper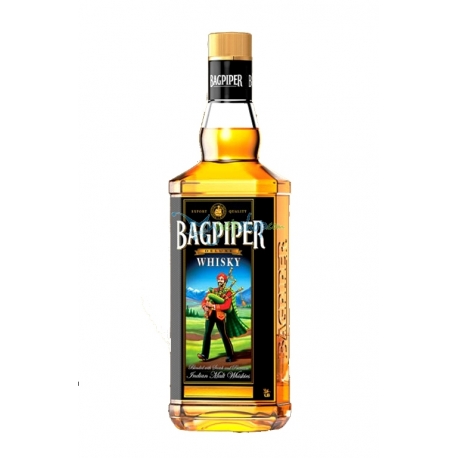 Bagpiper Whisky is known for its strong blend and light malt-like aroma with a hint of woody/earthy character at the background. The malt spirits used in the blend are chosen from malts matured in pre-identified American oak casks.
29.Green Mark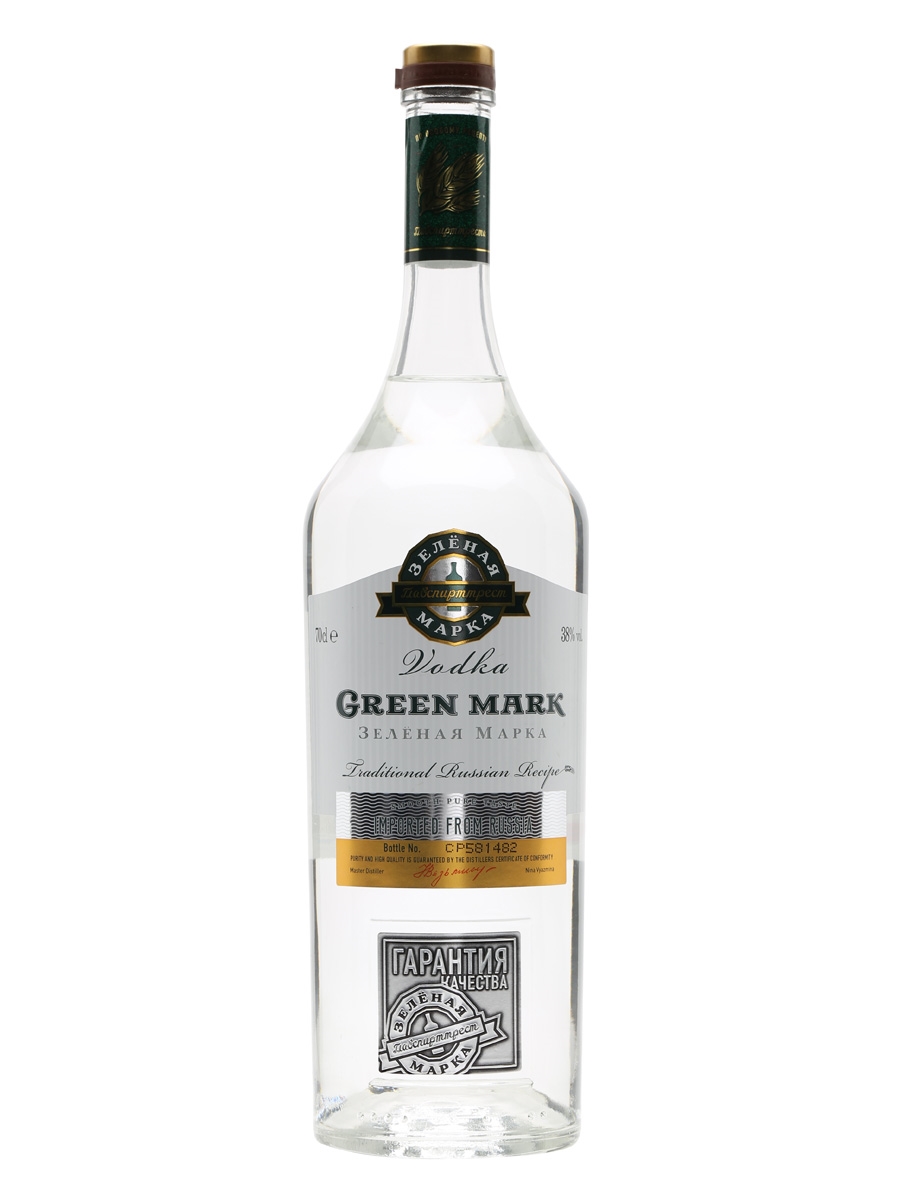 If it's Russian Vodka you want, then you want Green Mark. Only the finest vodkas were distinguished with being allowed to use the coveted Green Mark seal.
30.Captain Morgan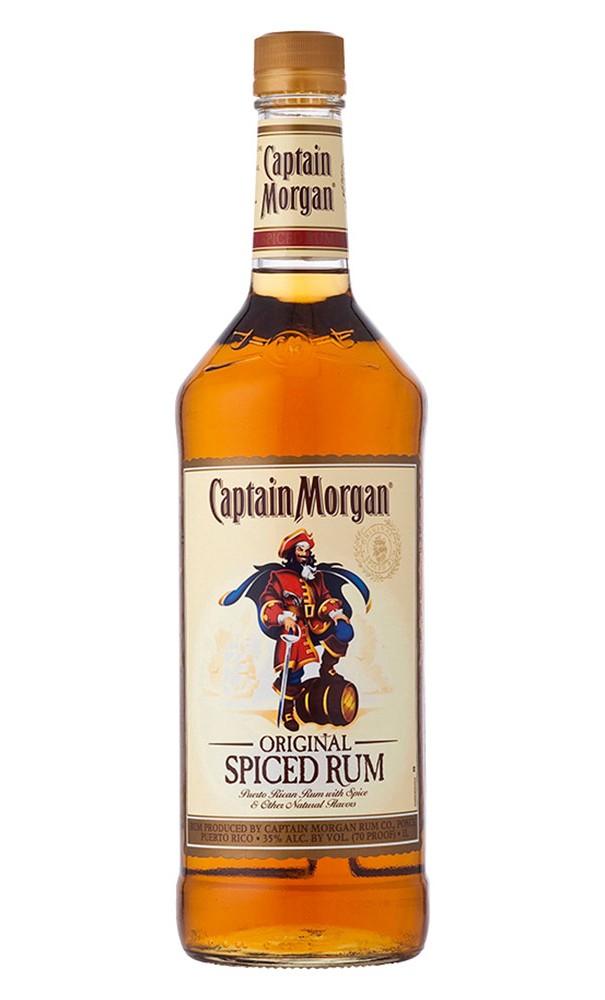 Captain Morgan Original Spiced Rum has been spicing up cocktails for decades. The refreshing splash of vanilla and other exotic spiced mixes well with cola, rootbeer and eggnog.
31.Grey Goose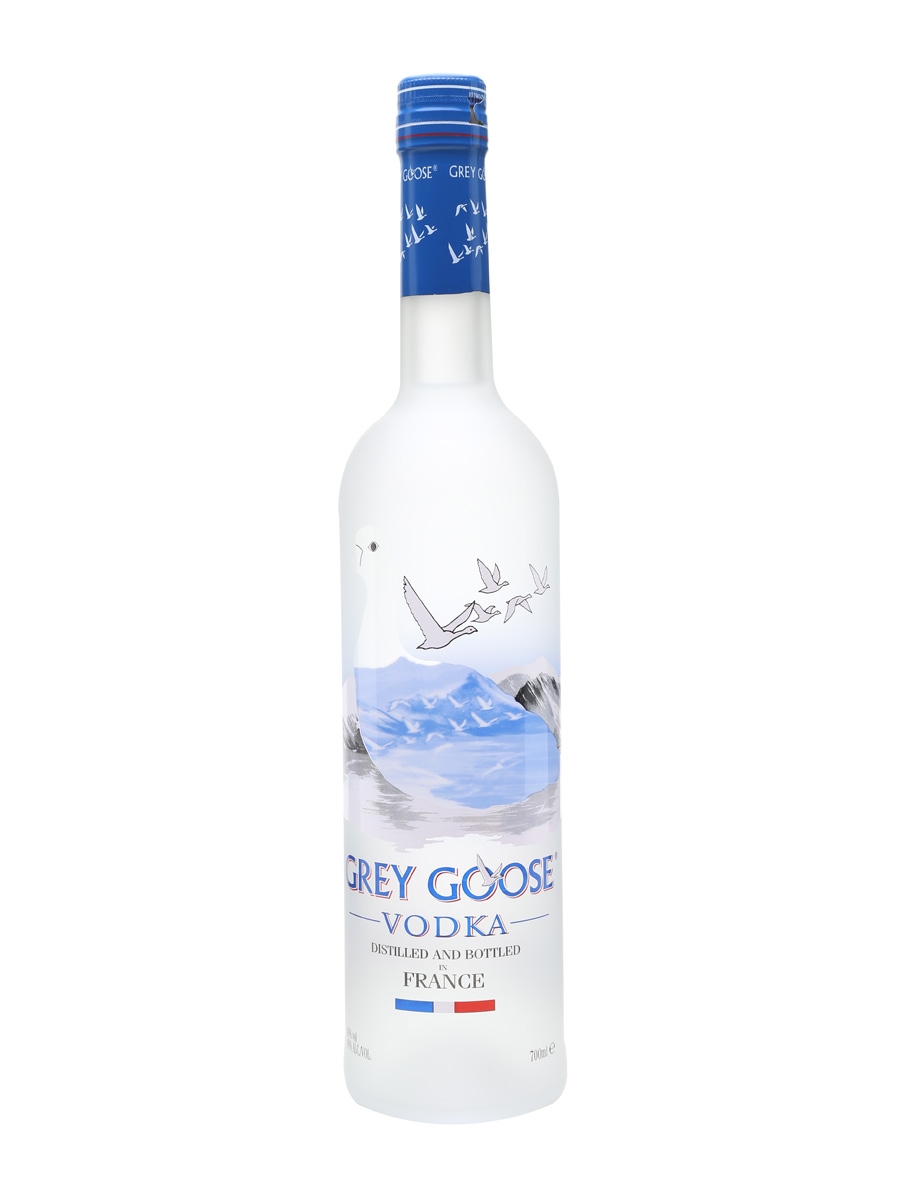 Grey Goose is a brand of vodka produced in France. It was created in the 1990s by Sidney Frank, who sold it in 2004 to Bacardi.
32.Ballantine's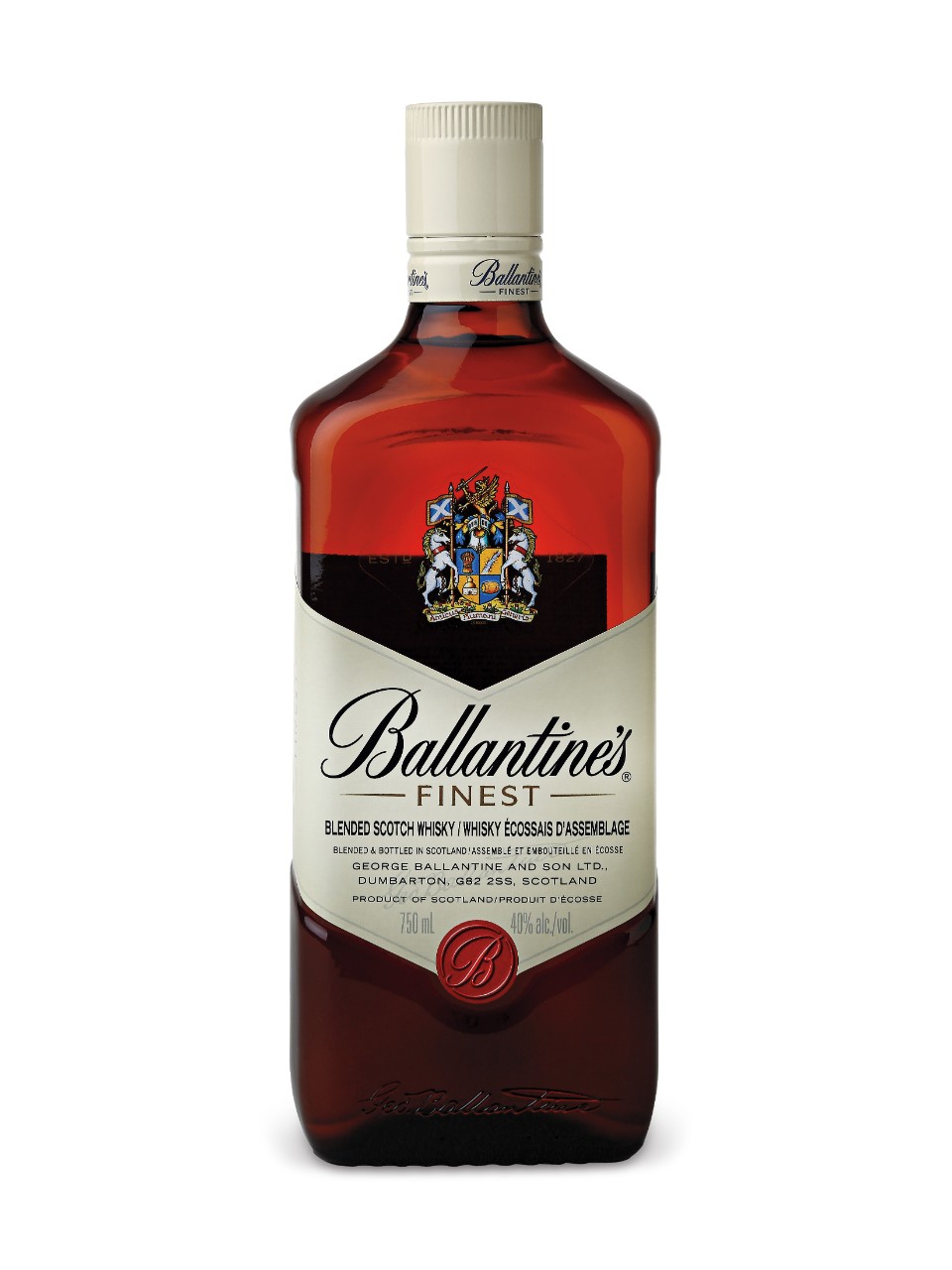 The Ballantine's flavour is dependent on fingerprint malts from Miltonduff and Glenburgie, blended with fifty single malts and four single grains.
33.Patron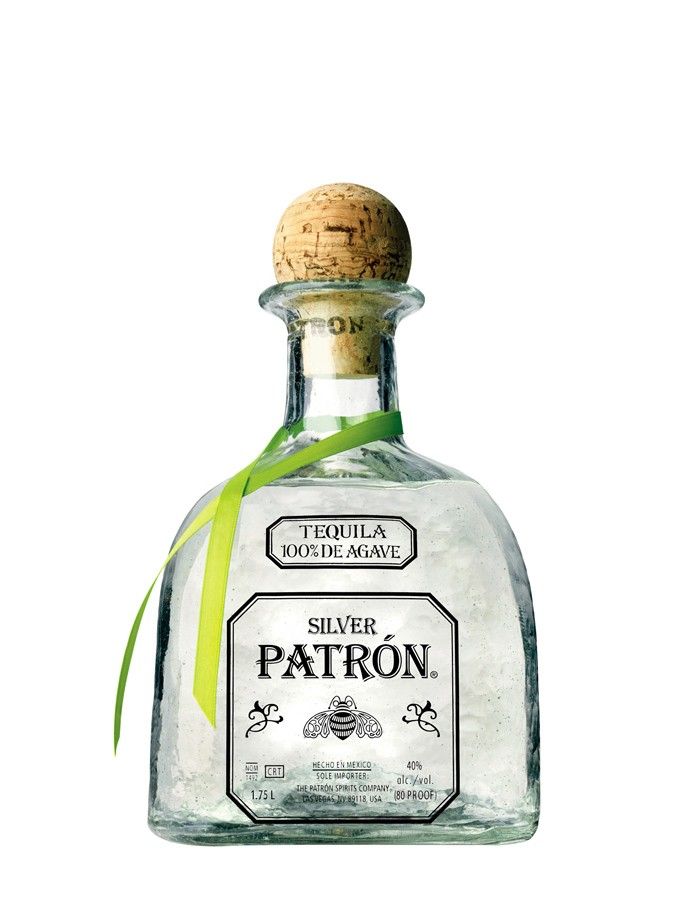 Patron Silver Tequila is crafted from the finest 100% Weber Blue Agave that is handmade in small batches and presented in hand-numbered glass bottles. Aromas of fruits and citrus lead to a smooth and slightly sweet palate, finishing with a note of light pepper.
34.Beefeater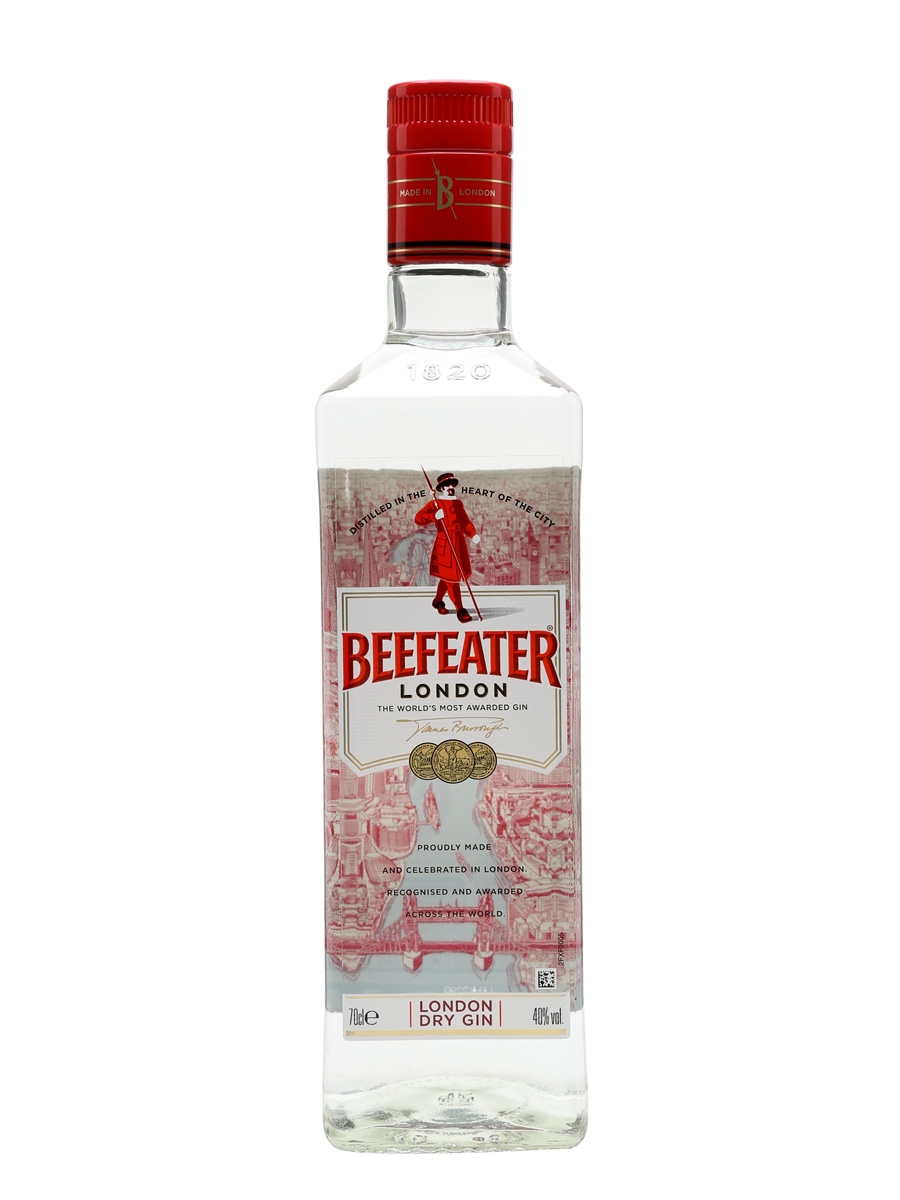 Beefeater Gin is an icon of the gin market and an essential brand to keep stocked in the bar. Explore the gins made by Beefeater and mix up a gin cocktail.
35.Martell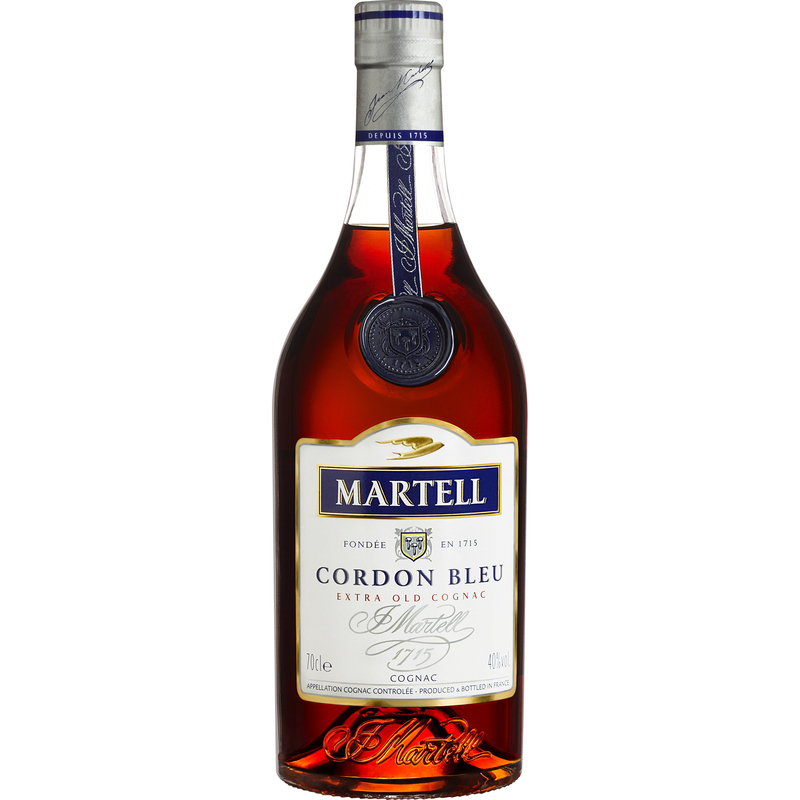 Martell is the only great Cognac house to exclusively distil clear wines – a unique method that gives the final cognac a distinctive style. This is a beautiful pale gold with aromas of citrus, pear, subtle spice, and wood from the fine-grain oak barrels. On the palate enjoy citrus and spice notes with a smooth texture.