5 Drinks at Touchdown Bar that are Hitting it Right
The perfect Touchdown.
You spent hours fixing that flat tire in the morning only to be stuck in the peak of traffic. Once you reached office, you had to write out a formal letter for being late. The boss wasn't pleased. It was an important day. You spilled lunch on your shirt and stepped in a puddle on your way to the parking lot.
There's nothing in the world as bad as wet socks. And when you reach that horrible place, you know that you need a break. Call up your closest friends, drink to the health of the country and forget everything else.
Welcome to Touchdown bar.
Situated in the beautiful Green Meadows resort, is a cosy bar that boasts of some really exciting drinks. The cocktails that are served here are best enjoyed with a group of friends.
Here are 5 drinks that we absolutely loved at Touchdown:
Irish Trash Can

Some serious physics goes into making this drink. You know it's a party when 5 white spirits come together with blue curacao and Red Bull. It will definitely give you more than just wings.
Inception Bomb

Named so apt, this is a drink in a drink in a drink. Well, all we heard was drink and we slurped it up. Once you take your shot of Jäger, your whiskey falls into the red bull and just as you decide to take a gulp of that, your vodka tumbles into lovely cranberry juice to give the perfect drink. This one takes you to an all new high. Definitely best experienced with a bunch of friends and a timer, don't you think?
Breaking Bad Margarita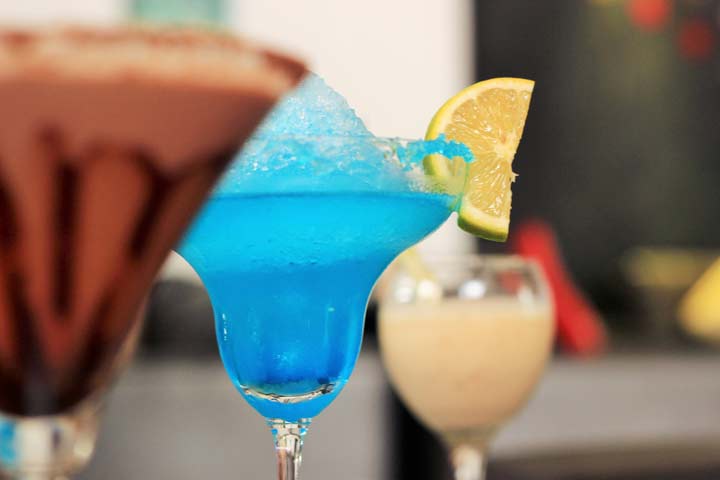 "All bad things must come to an end?" Not in this case. With a sweet rim of sugar, your regular margarita gets a makeover that is the best kind of bad – breaking bad.
Chocolate Mocktini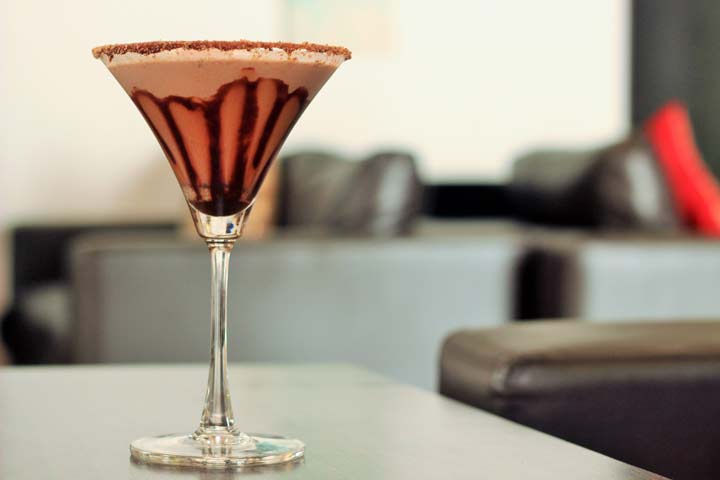 STOP. DON'T SCROLL. Trust us. This mocktini is a chocolate lover's dream come alive. It looks gorgeous but tastes even better than it looks. And admit it, what else is your designated driver friend going to enjoy? This is easily the tastiest way to drink responsibly.
Banana Daiquiri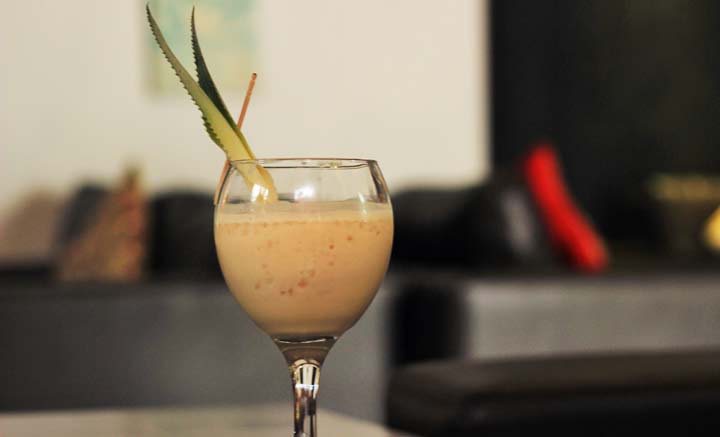 Are you ready to hit home, yet? Dark rum with banana syrup and fresh cream will get you as high on the horse as you could possibly ask for. Horse? What horse? Exactly.
Find Touchdown Bar and Cafe at Green Meadows Resort on ECR at 4/364-A Anna Salai Palavakkam ECR, Chennai.