6 New Food Emojis To Hit Your Gadgets This Summer
Ever wondered why the "king of fruits" was never given a chance to be part of the food emoji roster on your phone, or why if everything from taco to spaghetti was present, salt was missing from the line up as well? Well, wonder no more for half a dozen new emojis are going to be added to your keyboard and you can finally take your texts with a pinch of salt!
The new emoticons, which are scheduled to release in June 2018 and finally reach our phones by August, will include some sweet, some savory, and some basic foods. Fruit lovers can now express their summer vibe with the new mango emoji, while the "leafy green" can make it to the 'favourites' tab of "fans of the cartoon character Popeye the Sailor, any athletes interested in working out, or people who want to symbolize iron," according to the proposal to create the new emoji.
All this with a dash of salt, because that's what our emoji keyboards had been lacking, some salt. Not anymore because a saltshaker is part of the new recruits. There's now news on pepper though, so we'll just have to do with the salt for now. Speaking of missing pairs, reportedly there will also be a bagel emoji but without any shmear or cream cheese, so we're guessing it's going to look like a plain donut (unless the creators decide to sprinkle the food with some flax seeds and cheese or the likes).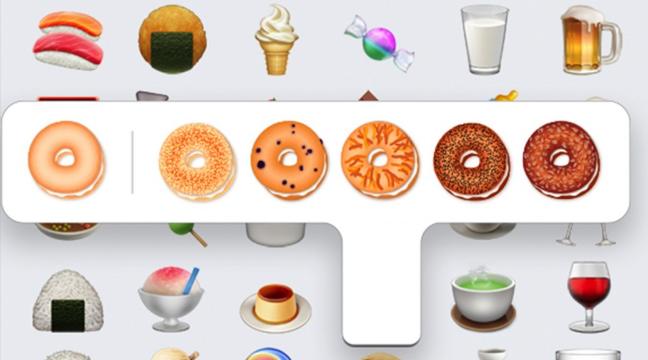 Image Source
And finally, to finish off with some dessert, the group of new emojis will also feature a mooncake and – wait for it – a cupcake! That's right, we no longer have to use the ice cream swirl to represent the mini frosted baked goodie!
So, how excited are you to use the new mango, saltshaker, leafy green, bagel, cupcake, and mooncake emoticons? Comment below and let us know!