Alexander Skarsgård Talks About Being Hollywood's New Tarzan
One needs to be really beastly to come off as an animal. And that's probably why Alexander Skarsgård binged on weights and cardio for months. The newest 'King of the Jungle' ripped celluloid and screens apart with his latest flick The Legend of Tarzan's trailer.
The True Blood actor credits his trainer Magnus Lygdback (who, btw, is just your regular 7'4" blonde braided bearded guy. No big deal). Needless to say, Skarsgård has worked really hard to pull off a shredded Tarzan. It's easier drawn than earned.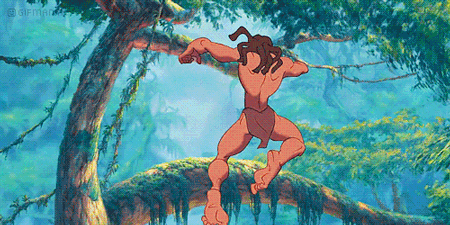 In an interview with Stephen Colbert for The Late Show, the actor talked about his extensive diet and workout, saying: "We did it in phases. The first phase was 7,000 calories a day and lots of weight lifting to get bigger and then phase two is less exciting because that's when they cut down the meals to this size (gestures a tiny portion), and six meals a day and more cardio to get rid of the fat. And no fun for eight months."
But it wasn't all sit-ups and sweat. Marcus treated Skarsgåd to an Italian cheat day too! Watch the video to find out more about it.
Directed by David Yates, The Warner Bros. film will be in theaters on July 1st. The film also features the gorgeous Margot Robbie as the ape-man's eternal love interest Jane.