7 of my favorite curries from Kerala!
1. Olan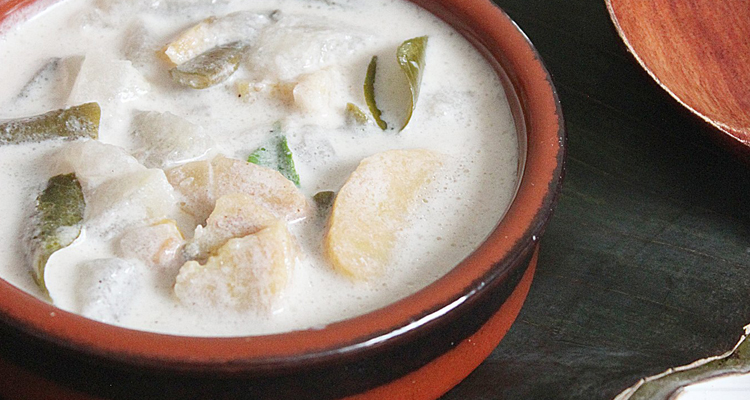 A quintessential dish in the traditional Kerala sadhya, Olan is simple, healthy and nutritious. This curry made with coconut milk and pumpkin as the main ingredients
, made the best by my mother, is one that make my heart sing.
2.
Avial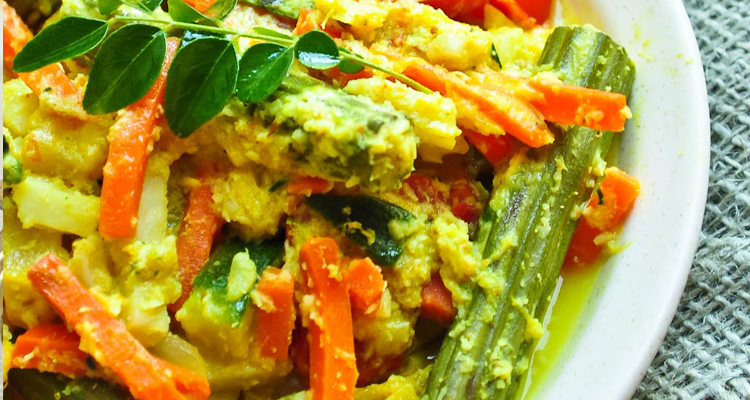 This mouthwatering dish with a huge fanfare in many part of the world, is a delicious preparation made with mixed vegetables, curd, coconut and seasoned with aromatic coconut oil and crushed curry leaves. Extremely healthy, this will always have a special place in my favorites list.
3.
Stew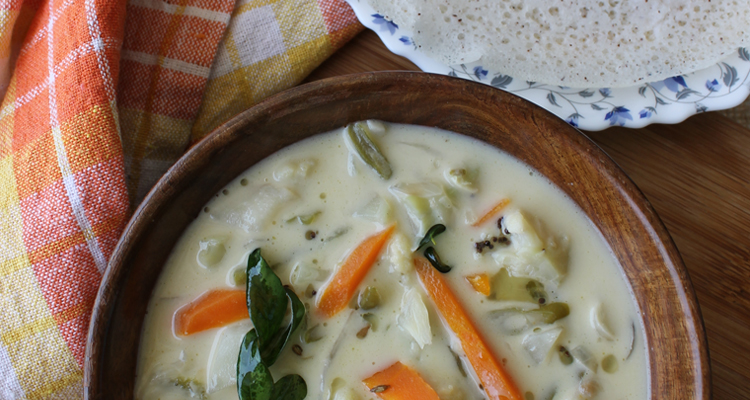 An easy to make curry that is lightly spiced, delicate and aromatic with mixed vegetables
is ready faster than it finds its way into my tummy! Appam and stew is an exclusive Malabar combination. Made in different ways for several occasions, this can leave me drooling every time I think of it.
4.
Puzhukku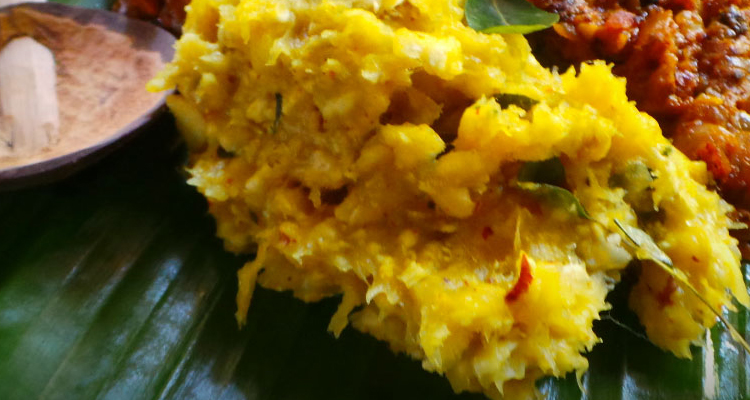 A rainy evening in Kerala is not complete without a bowl of Puzhukku served with some hot rice porridge, kanji (as we fondly call it) and chutta pappadam
. A very special delicacy, made using tubers, red cow peas and raw banana prepared during Thiruvathira, is an ultimate combination and every foodie's delight.
5.
Malabar Meen Curry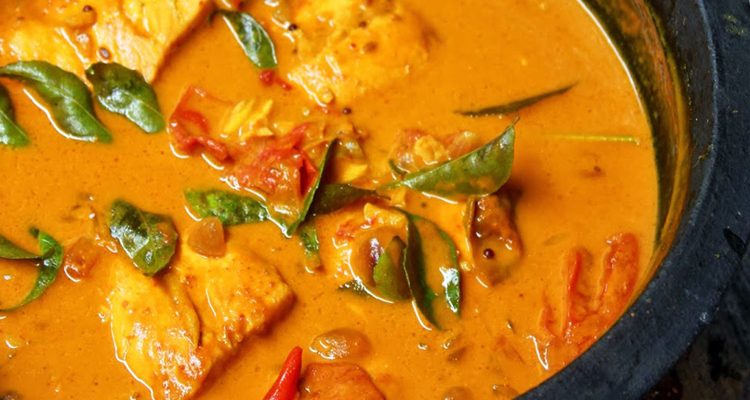 Being a seafood lover and a hardcore Malayalee, this is an extreme favorite. Have you had a dish that you crave for wherever you go? Malabar meen (fish) curry is the first thing I search for on the menu of any South Indian restaurant I visit. Ah, and that weird sense of belonging I feel when I see that listed, it's inexplicable!
6.
Chemeen Varutharacha Curry (Kerala Prawn Curry)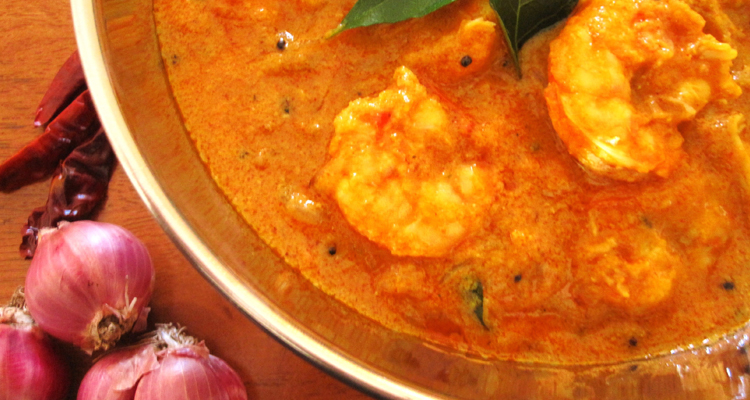 No celebration at home is complete without some great tasting Kerala Prawn Curry that does not fail to blissfully stir memories of togetherness and joy. My Amma's special preparation with some juicy prawns and a warm blend of coconut milk is sure to put a spell on your taste buds.
7.
Vellarikka Mooru Curry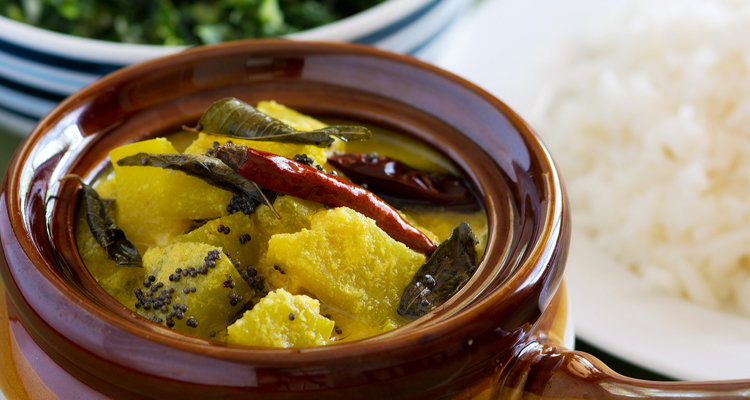 Usually served with rice, this comfortingly sour and great tasting curry is a burst of flavors that will leave you wanting more. How I love the idea of a summer afternoon lunch with some, beef fry and Kerala rice to make it perfect. Errmm, I think I'm making it right away! So, that's all folks!