The 8 Best Places to Eat in Chennai Late At Night
The term 'midnight snack' has been around for years and while it's usually referring to the snack you sneak to eat in the middle of the night from the fridge or some part of the kitchen, it's taken on a whole new meaning these days. Restaurants around the city (and the country) have discovered that staying open late at night is just as profitable (and maybe sometimes even more profitable) than during the day. Young couples on late night drives, or friends looking for somewhere to eat after a pub crawl or the desperate need for a snack after a wild party, these restaurants cater to them. And Chennai has a large selection of cafes and restaurants and food stalls for you to choose from.
Whether it's just regular South Indian food like idli sambar and dosa, or rolls and sandwiches, there's at least five in every part of the city. And better than that, it doesn't matter how deep or shallow your pockets are, because wherever you're planning to go, the food is going to be delicious and absolutely affordable, making you wish you had found these places a long time ago.
Most of these places cater to late night home delivery, but while some have a few tables for you to sit at.
Cozee – Box Out, Thiruvanmayur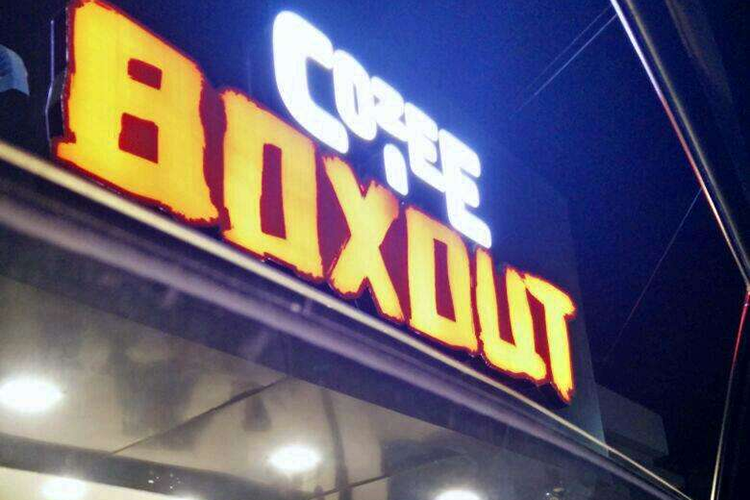 They've got the usual Chinese and Tandoor options, but it's not just the basic stuff, it's a pretty extensive menu to choose from. Plus kati rolls and dessert.
Service: Home delivery or takeaway
Cost for two: Rs. 300
Timings: 5pm – 5am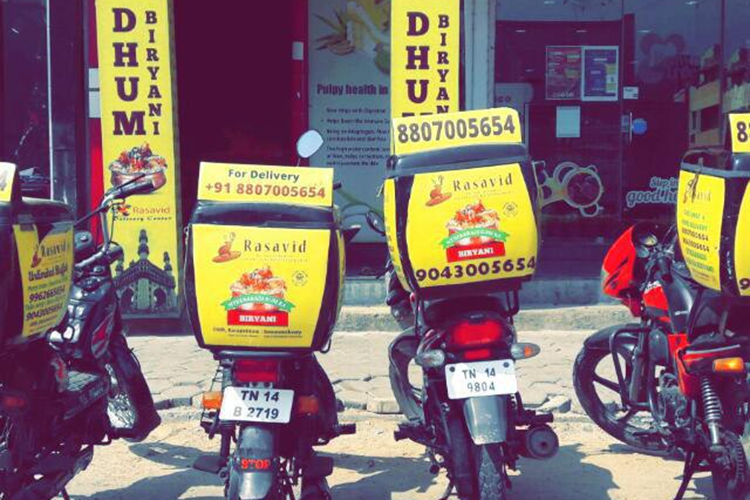 There are two outlets on OMR, but both have great food to choose from and they're also open really late. Want to enjoy some Hyderabadi biryani after a party? Rasavid will provide just what you need.
Service: Seating, home delivery and takeaway
Cost for two: Rs. 800
Timings: 6:30pm – 5am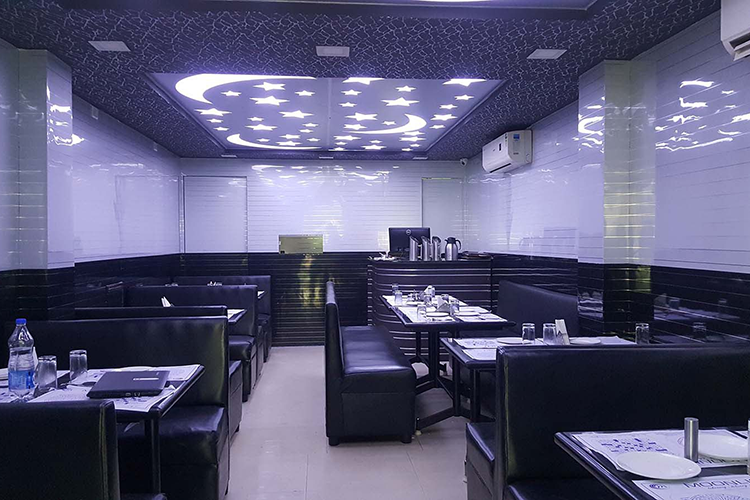 This join is really popular for their biryanis so if you're too far away from OMR to get your fix, Moonlight will solve that problem for you. They've also got other dishes on their menu, but their biryani might be all you'll ever need.
Service: Seating, home delivery & takeaway
Cost for two: Rs. 450
Timings: 11am – 5am
Brew Bites, Egmore
Located on Monteith Road in Vestin Park Hotel, this 24 hour coffee shop has everything. They've got a buffet for every meal and their food is fast and after a late night, you want to just sink into a couch and eat something delicious. Make this your spot.
Service: Seating
Cost for two: Rs. 600
Timings: 24 hours
Twilight, Nungambakkam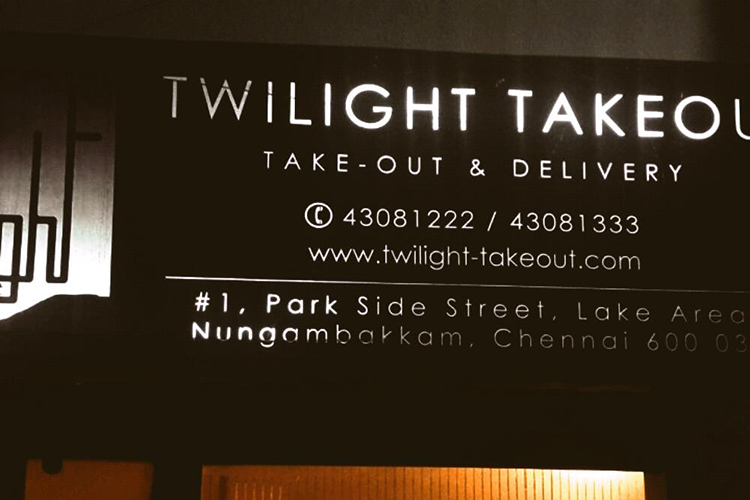 If you've never eaten from Twilight, then now is a good time to start. They've got everything from North Indian to Chinese and even some Continental dishes. It's fast and it's good, it's perfect for a midnight snack.
Service: Home delivery & takeaway
Cost for two: Rs. 400
Timings: 7pm – 7am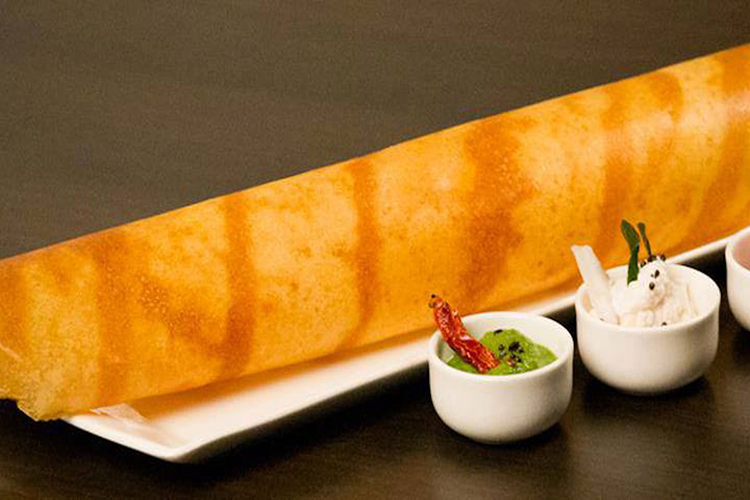 Another place that you have to have heard of at least once in your life, especially if you live in Chennai. They serve some of the best South Indian food late at night and you would want nothing else if you can stuff your face with dosas and vadas.
Service: Seating, home delivery & takeaway
Cost for two: Rs. 500
Timings: 7am – 1:30am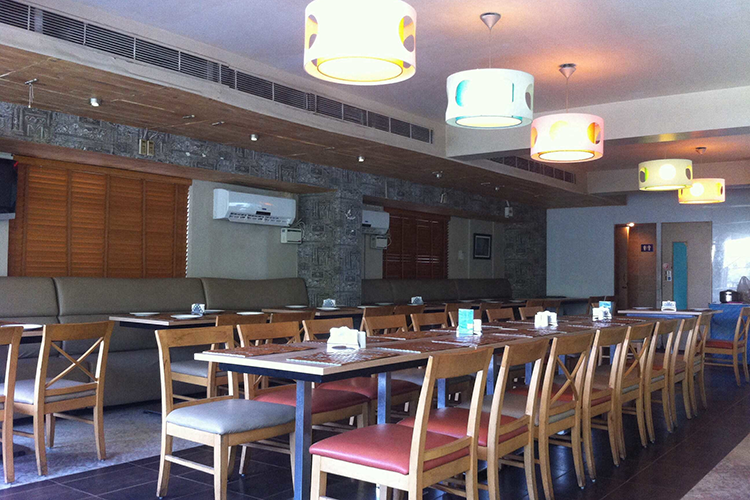 Whatever you're craving, these guys have it, including burgers and pizza. Their multi-cuisine menu might stagger you at first, but once you've settled on what you want, you're in a for a delicious treat.
Service: Home delivery & takeaway
Cost for two: Rs. 500
Timings: 7pm – 5am
Midnight Express, TTK Road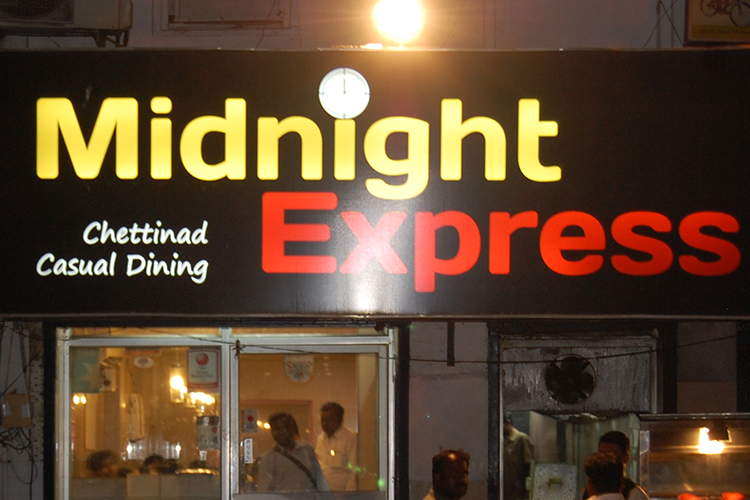 These guys have been around for years, with a few changes and make-overs, but things haven't changed besides the facade. They specialise in Chettinad food, but they've also got quite a few North Indian options to choose from.
Service: Seating and home delivery
Cost for two: Rs. 400
Timings: 7pm – 2am