Dilli Diaries: Enjoy Some 'Desi Chinese' In The Capital
I wonder why 'Desi Chinese' isn't already a cuisine? Unless the actual Chinese want to take credit for soy-blackened noodles and manchurian, let's just call it a fancier portion of Indian Street Food. If you're sporting a blank and clueless expression right now, then you my friend haven't been served Ajinomoto, dhaniya, and green chilli-rich Chinese food in the Capital, a.k.a. Desi Chinese. So head over to these 9 places to binge on some kadhai-tossed, tomato sauce-doused and fiery chilly chicken.
D'Momo Factory
C-30, Amar Colony, Lajpat Nagar 4, New Delhi-24 | 011 33105064
Sink your teeth into a wide variety of Chinese dumplings, soups, sizzlers, aperitifs and scrumptious mains. The place is everything you fantasize about when thinking about Chinese food, only more Indian and much better!
Dilli Haat
Sri Aurobindo Marg, Laxmi Bai Nagar, New Delhi, Delhi-23 | +91 9848022338
Bask in the glory of Indian arts, crafts and culture as you binge on delicious Hakka noodles, chili chicken, chili potato and a variety of soups at stalls like Momo Mia, Manipur Food Stall, Assam Stall and Aagan Ka Zaika.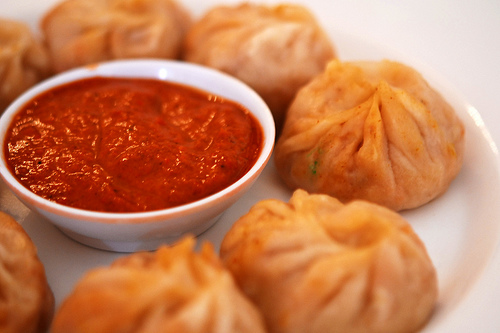 Golden Fiesta
60 A, Golden Fiesta Corner, Lajpat Nagar, Lajpat Nagar, New Delhi, Delhi-24 | 011 26429128
The flag bearer of the Indian Bento Box – which is served in a plate unless you get take away – Golden Fiesta is flocked for the saucy Chinese dishes, mildly spiced fried rice and noodles and the slush that is the cherry on the icing.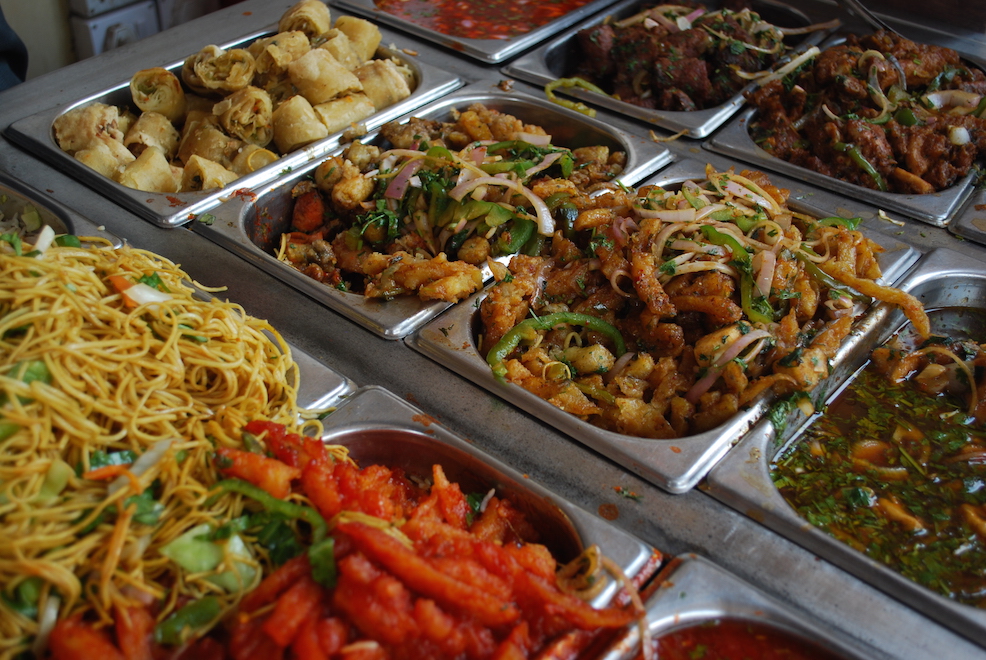 Chinese Chat, CR Park
Bipin Chandra Pal Marg, Chittaranjan, New Delhi, Delhi-19
The Bengali cousin of Golden Fiesta's Chinese Chat, this one's not too different. Load your platter with options like chili chicken gravy, chili potato, honey chicken, noodles and fried rice among a hoard of others options.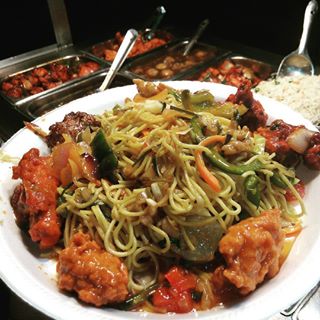 Shriram Center Canteen
4, Safdar Hashmi Marg, Mandi House, New Delhi, Delhi-01 | 011 23714307
Take a trip down memory lane with this canteen's food that can stuff up your belly in under 100 bucks. Sit down and enjoy the simplicity of the canteen's food, which is complemented by a plethora of canteen-style grubs and saucy desi Chinese.
Imly
Shop F-20, Hog Market, Rajendra Place, New Delhi-08 | 011 33106204
Imly is famous for its humungous street food spread from different parts of the country. Chinese being a vital part of the Indian street food scene also makes a portion of the Imly menu with dishes like the Chinese Bhel, Honey Chili Potato, etc.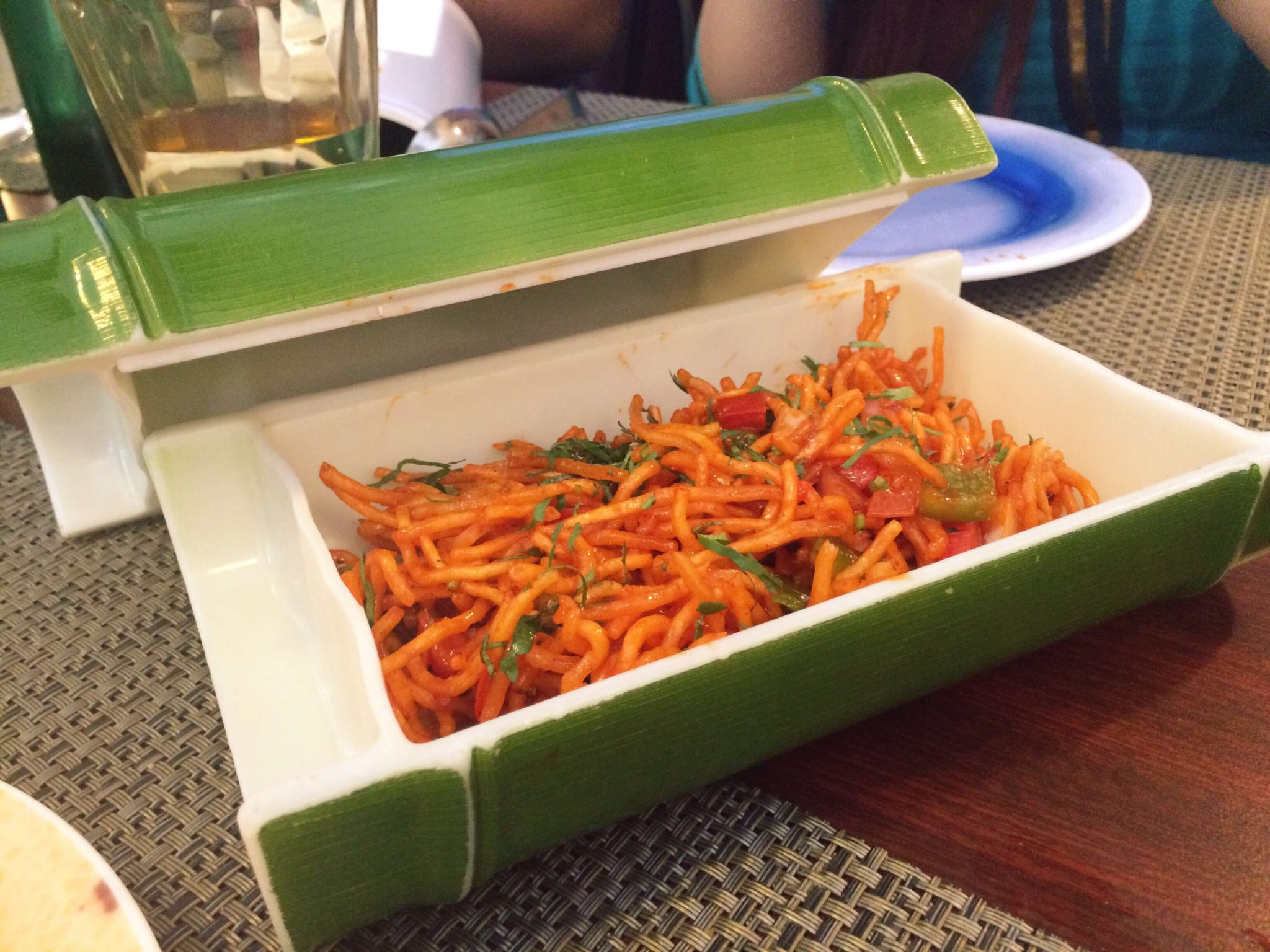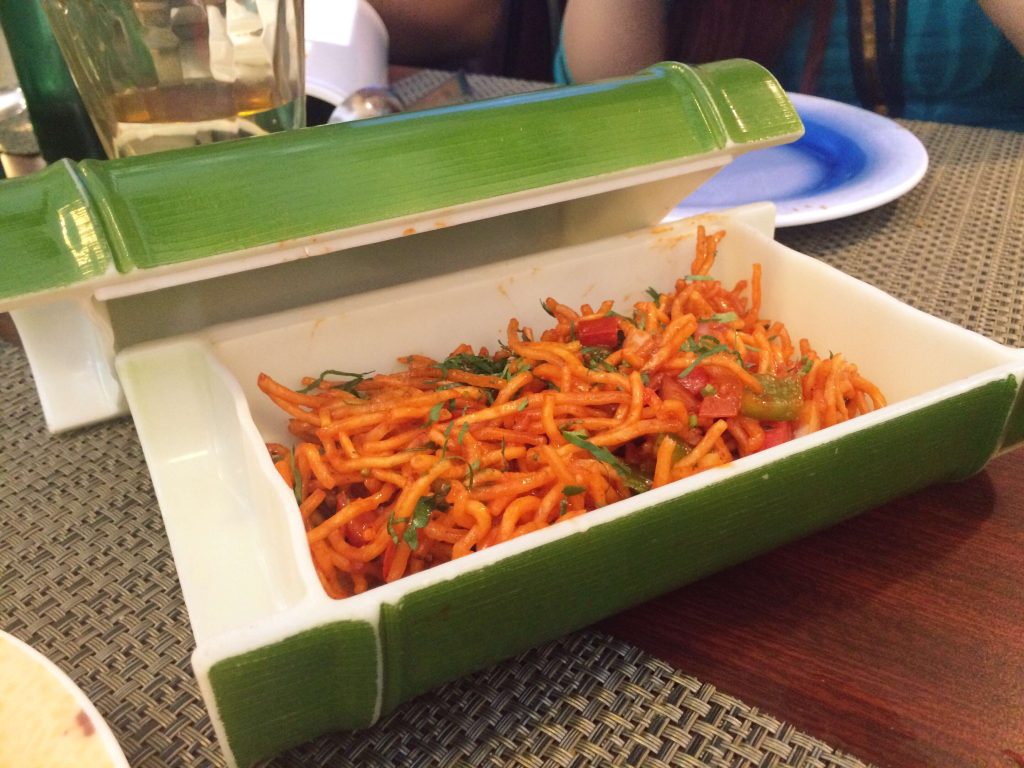 Bengali Sweet Centre
G19 Main Market, South Extension 1, New Delhi-49 | 011 24621022; 011 24624202
Served in a pristine white plastic section plate, the Chinese selection at this sweet shop is vast. Pick from delicious soups, starters and mains from their China Town Collection, Chinese Snacks and Noodles & Rice.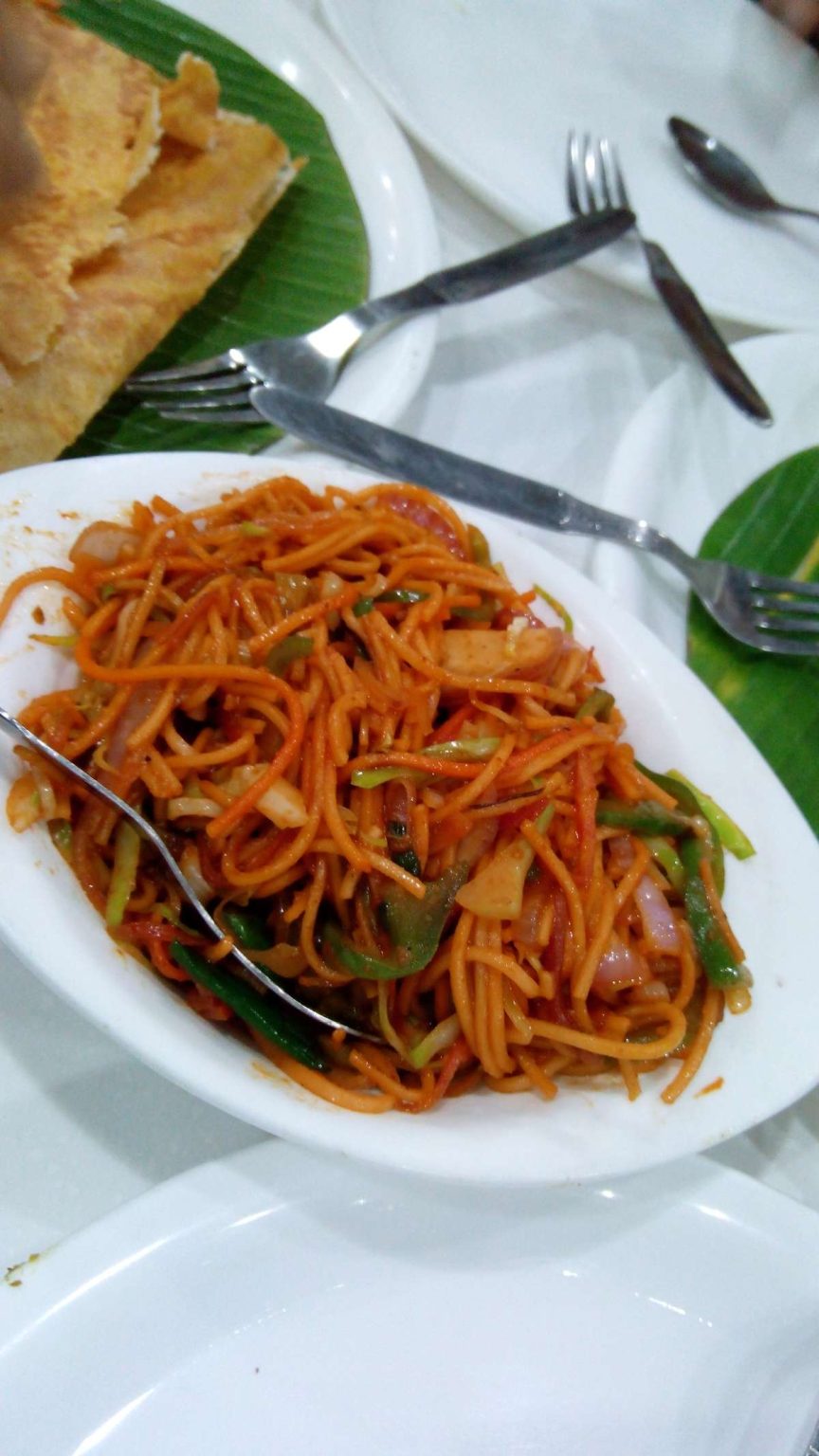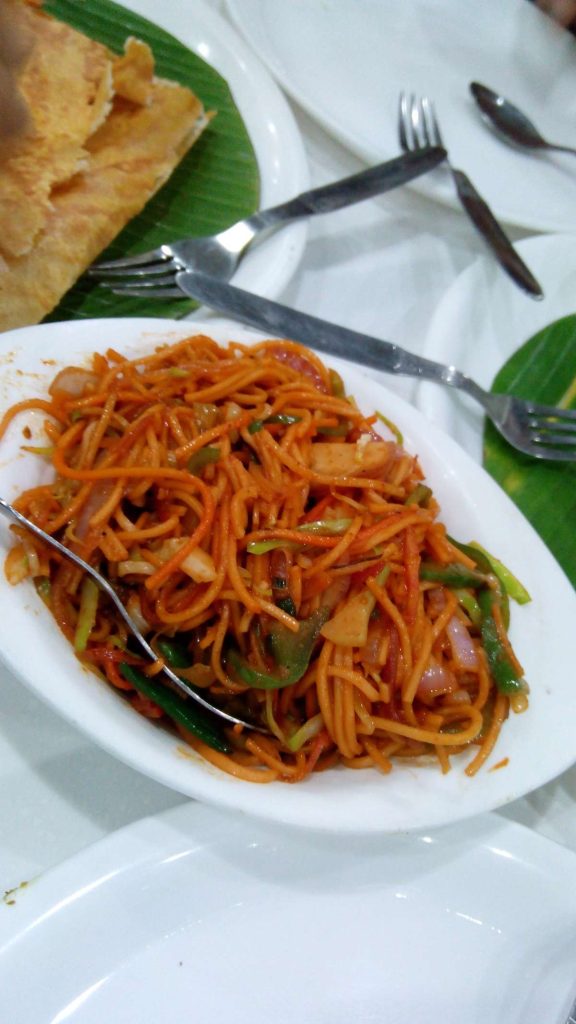 Haldiram's
CP | L-6, Outer Circle, Connaught Place, New Delhi-01 | 011 47685300/1
Noida| 108-109, Ground Floor, Spice World Mall, Sector 25-A, Noida-201301 | +91 8588000501
Lajpat Nagar | 45, Ring Road, Lajpat Nagar 2, New Delhi-24 | 011 45204300/1
Chandni Chowk | 1454/2, Near Sheeshganj Gurudwara, Chandni Chowk, Delhi-06 | 011 47685111
With over 25 outlets all across Delhi-NCR, this powerhouse of Indian sweets, savories and street favorites does not need an introduction. The options in the all-vegetarian 'China Sizzle' section will satiate all your Manchurian, chilli paneer and dried rice desires.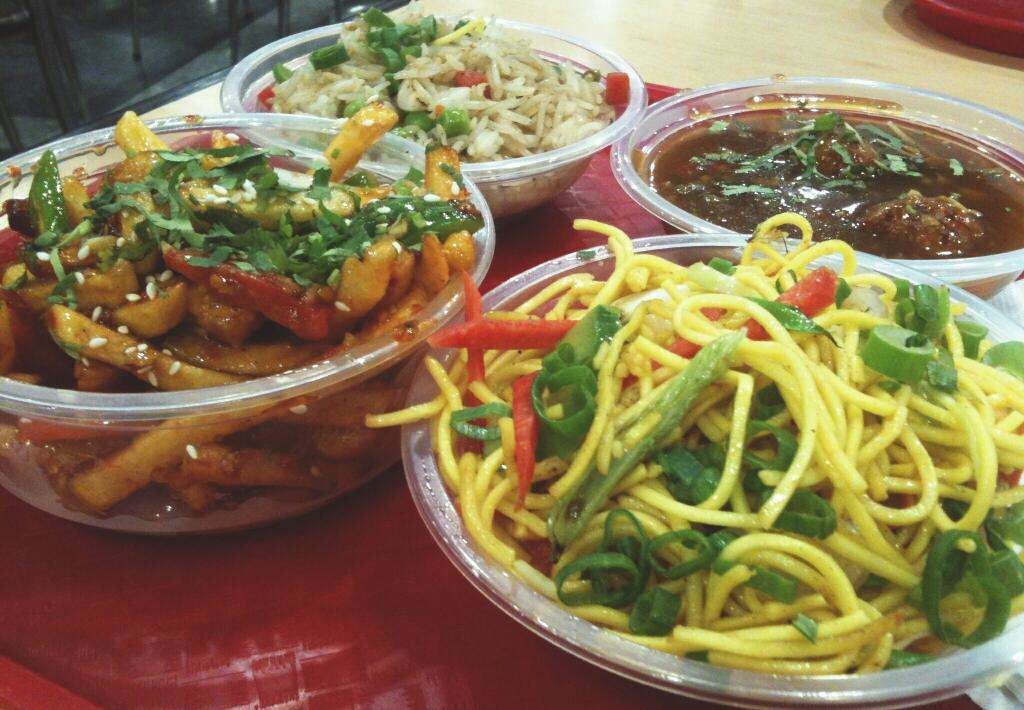 Chowringhee
1/3, Pusha Road, Near Karol Bagh Metro Station, Karol Bagh, New Delhi-05 | +91 9711828256; +91 9654236928
Chowringhee is a celebrated name amongst Kolkata roll lovers. But the place also whips up decadent Chinese meals complete with various options like Tandoori Chili Chicken, Tandoori Momos, Chilly Paneer Roll and Chilly Chicken Roll.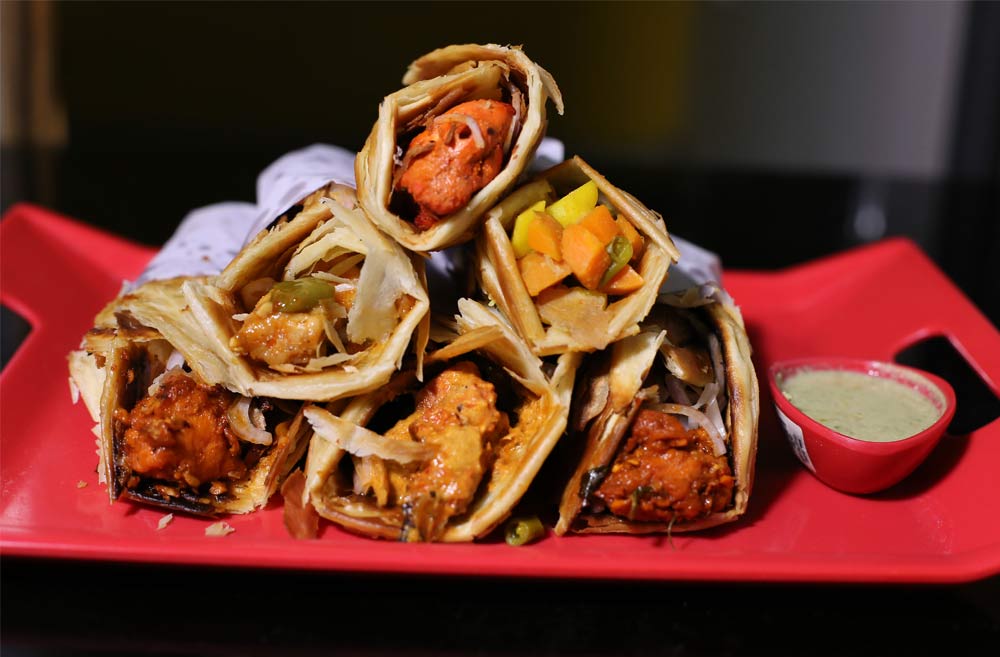 Will that be with extra soya sauce and ketchup?