A Handy Guide To Hosting The Perfect Wine & Cheese Evening
IAH, the opulent bar at The Roseate, New Delhi hosted a special evening for connoisseurs of good wines. The session saw a comprehensive selection of wine labels carefully brought together by Brindco. The featured selection reflected some of the best produce sourced from the finest wine producers across the world. These included labels like Cadet D'oc, Chardonnay, France; Mas Andes, Sauvignon Blanc, Chile; Cadet D'oc, Merlot, France.
The wines were paired with a diverse range of cheese including Cheddar, Burrata, and Mozzarella. Guests were also treated to small delicacies curated by Chef Anand Panwar, Executive Pastry Chef – The Roseate, New Delhi.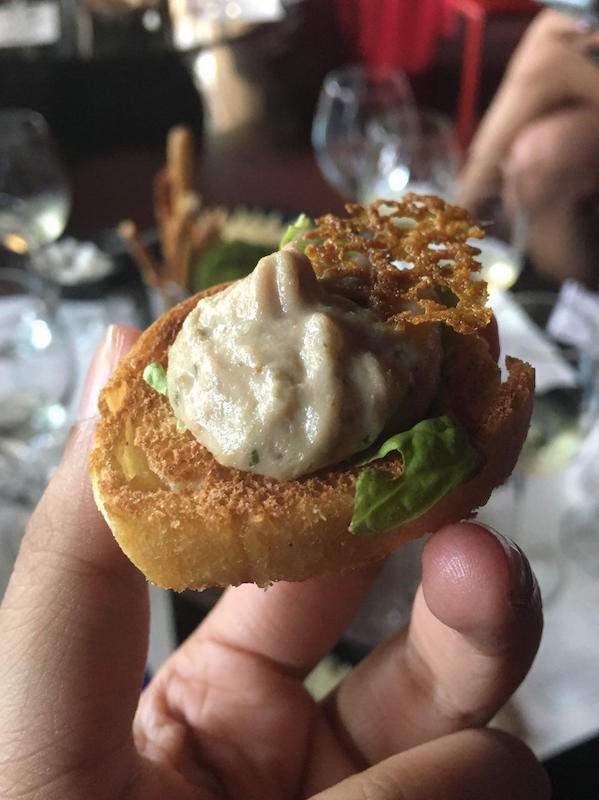 We sipped on lots of full, medium, and light-bodied wine and nibbled on exquisite cheese and finger food. But thanks to Chef Panwar, a satiated palate is not all that we came home with. We spoke with the gourmand about what makes the perfect wine and cheese evening. From the perfect wine for the season to professional cheese platters, here's all that you need to know as a wine lover.
What's the best wine for this season (monsoon)?
Marques De Riscal Rioja Reserva , zampa Chene grand reserve, and bad boy are some of the good wines for the monsoon.
What goes into making a good cheese platter?
A good cheese platter must consist of a variety of cheese with a mix of soft and hard, any type of dry fruits like hazelnut or walnut or apricot ,any one kind of small seasonal fresh fruit like grapes or cherry or fresh berry which can be paired with any crunch in the form of lavash, cheese straw or a cheese cracker.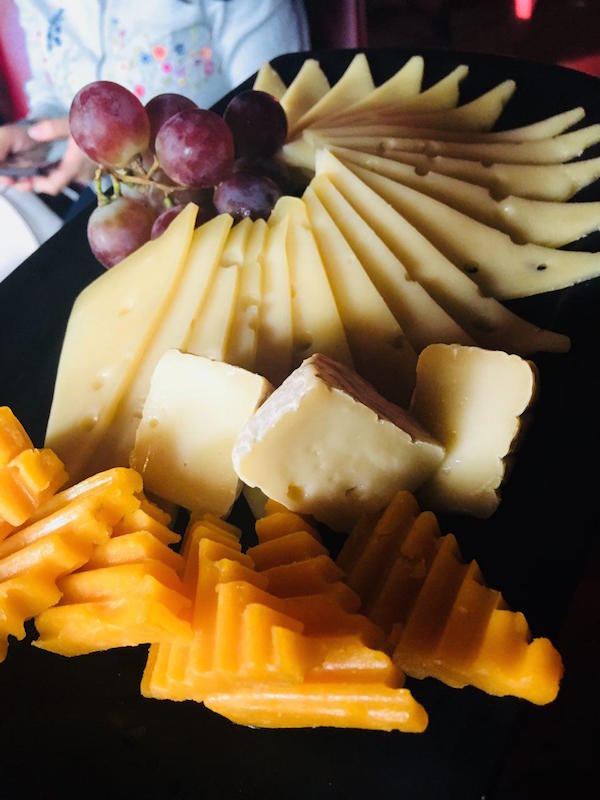 What kind of foods work best with red and white wine?
Beef and lamb are the best meats paired with red wine, rest meat and seafood goes well with white wine, In vegetarian, mushrooms are great combinations with red wine; the rest depends on chefs creation creations.
For lactose intolerant people, what would be a good alternative to cheese? 
For lactose intolerant people, I think bread like French baguette or any hard bread would be recommended. Moreover, grissini, lavash and crackers are a few amazing alternatives to pair with wine. Dry fruit and fruits and salad leaf also can be enjoyed well.
What's your favorite wine pairing?       
My all-time favorite is foie gras and for dessert, raspberry or dark chocolate with wine.
There you have it folks, a quick lesson from the expert on how to pair your wine with food and preparing a flawless nibbles platter! So, the next time you plan on serving wine at a part, keep these pro tips in mind.