A Tête-à-Tête With Nikhil Moturi Of Crimson Chakra, Chennai
When Mr.Nikhil Moturi proposed to his wife at Crimson Chakra, little did he know that he would someday own this restaurant. Crimson Chakra located in the peaceful suburbs of Kotturpuraam away from the city lights is a place with a historic and romantic past. Romance meets history would be an apt enough description for a place which was once visited by freedom fighters and now a restaurant with the most romantic ambiance in town. What invites people here is how the place brings out the romance in nature, history and all things ancient. The place is perfect for all. So what is it like to own such a place? We had a little Tête-à-Tête with Mr.Nikhil Moturi, the owner, to find out how his journey with Crimson Chakra began.
Nikhil Moturi, an MBA graduate with top-level experience in major Business firms was working full time and managing over a crowd of 400 people, he hit the breaks one day and realized he was going nowhere. Gladly having took the break at 26, he came back to India and has never left since then.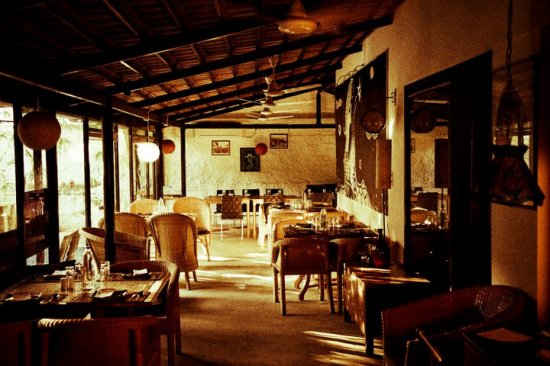 Why and how did Crimson Chakra happen?
Being a passionate foodie, I enjoy food so much. When You enjoy something so much, it made sense to invest in it. I am either spending my money here or spending it somewhere else. This way, I get to have the best of both worlds.
Why Chennai?
Having grown up here, I had never imagined this as my work place but when I came back, I knew I wanted to shift from my career and Chennai was the perfect place to start. It is both small and big at the same time. It might not be better than Banglore or Mumbai but it has something that either of the cities lack. For example how the people reacted to the floods, you don't see that a lot every day.
How important is experience when it comes to owning a restaurant?
I had no experience myself, but since I was into managing I had a base. More than experience, people need to understand people. Understanding people right from your employees to your customers is the key. If you don't have experience, then it is better to at least have a guide.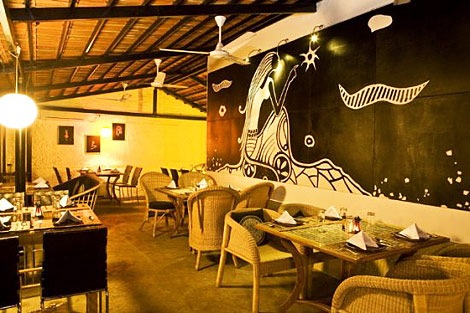 Adapting to the changes and recreating to suit the trend in the town has always been the driving force behind Crimson Chakra. Catering to companies like TCS, Cognizant and many other famous clubs, their business is not limited to the restaurant. Nikhil identifies this as more of a community-orientated than business. They have supported various theme parties with the recent one being The Harry Potter theme party by ILuvRead and Ultimate Frisbee.
What does Crimson Chakra have that other brands don't?
At Crimson Chakra, I didn't want professionals I wanted people who could bond like family. Now, we have brothers and sisters working at our place which just makes the bonds stronger. During the floods, when I was stuck in my house the staffers here still continued to cook supplies for the relief. That is the kind of leadership I have set up here. At Crimson we know 90% of the guests who walk in, our bond is such with the customers also.
A day in the life of a Restaurant Owner..
It is all about learning, teaching, expanding, food trials. Not one day is the same as the other that is the most exciting part of the job. I also spend some quiet afternoons in the restaurants.
Greatest professional success and biggest setback
Greatest professional success would be setting up a food business and the setback would be sustaining it. There are always unforeseeable things that can affect your business. Trusting people based on relationships could bring you setbacks.
Advice for the young enthusiasts
Always have mentors, stepping into the business thinking you can manage could end up bad and if you ever have a safety plan, check it thrice.