Anthony Bourdain Banned From Azerbaijan Without Even Visiting The Country
Only recently we were gushing on about how fancy a job TV host, author, and food expert Anthony Bourdain has – being able to visit every country on this planet and eat his way through cities during the filming of his popular show Parts Unknown. Well, we may have spoken a little too soon as Bourdain was just banned from entering Azerbaijan. Here's a confusing fact though – the American chef has never stepped on Azerbaijani soil. So why did he get blacklisted in the country's books? Here's why.
Nagorno-Karabakh Conflict
Turns out the Parts Unknown host violated a particular Azerbaijani law by traveling to Nagorno-Karabakh, which is a controversial region of land currently occupied by Armenia. Formerly, the (now) disputed territory was part of Azerbaijan but later declared independence after Azerbaijan refused to let it join Armenia. This clash of interests led to a massive war, which ended in 1994, costing at least 25,000 people their lives on either side of the war.
About a million Azeri refugees still live in the region. And following the conflict and the ensuing war, relations between Armenia and Azerbaijan have been tense, and the latter has even put a ban on foreigners from entering the controversial region without exclusive authorisation of their government.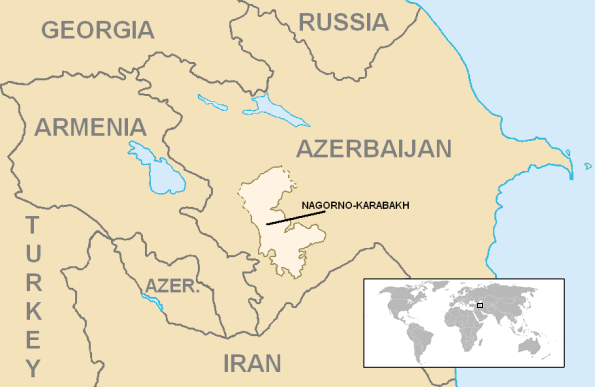 Image Source
Bourdain Broke The Law
Bourdain's love for un-explored regions and food led him straight to this war-torn region of Nagorno-Karabakh, and so he ended up upsetting the big wigs in Azerbaijan.
He "has been put onto the persona non grata list for his disrespect of Azerbaijan's territorial integrity and sovereignty," Foreign Ministry spokesperson Hikmet Hajiyev told reporters. "Filming a food show on Azerbaijan's occupied territory is an insult to one million Azerbaijani refugees who were forcefully expelled from their homes."
The chef is now part of a long list of about 700 people who have been barred from entering Azerbaijan. So all of you who ever wanted Bourdain to visit the country, pray and hope that the ban is lifted.