We Experienced The Aromas of Andhra At Jamavar, The Leela Palace And We Loved It!
Andhra food lovers (aka. lovers of all food spicy and delicious) you absolutely have to head straight to Jamavar to try out the Andhra food festival that is currently underway. We tried it, and we can tell you right now that it's an absolute winner. If you're looking for that authentic Andhra cuisine, then boy oh boy, is this the place for you!
We started off our meal with some refreshing coconut water as we eagerly awaited our starters. And the wait was sure worth it! The Mamsam Miriyalu Roast was undoubtedly some of the best lamb we've had in our lives and the Amaravathi Kodi Roast didn't disappoint either. If you can handle pepper spice and love a good prawn dish, we suggest you try out the Royyal Miriyalu Vepudu.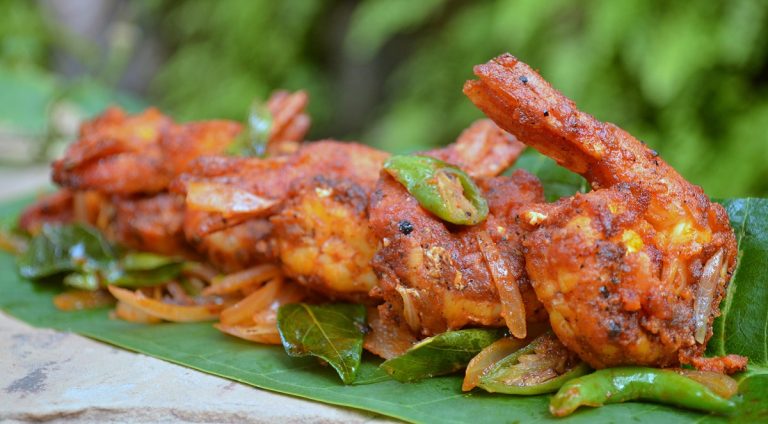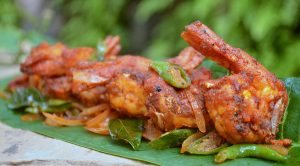 For the vegetarians (don't worry, we got your back) choose from the Mirapakaya Bajji (our personal favorite) or the Mokkajonna Garelu or Thota Koora Pakoda which are sure-fire favorites!
Whatever you do, don't miss out on having the Sorakaya tomato Pappu (the Dal) we promise, you've never tasted it like this (I almost ignored the chicken in favor of this delight)! Obviously, the biryani was exemplary and the Gongoora Mamsem hit the spot! The Konaseema Royyala Koora (the prawn curry) rich, but not too spicy warranted the licking of the plate (I'm not exaggerating, it was that good).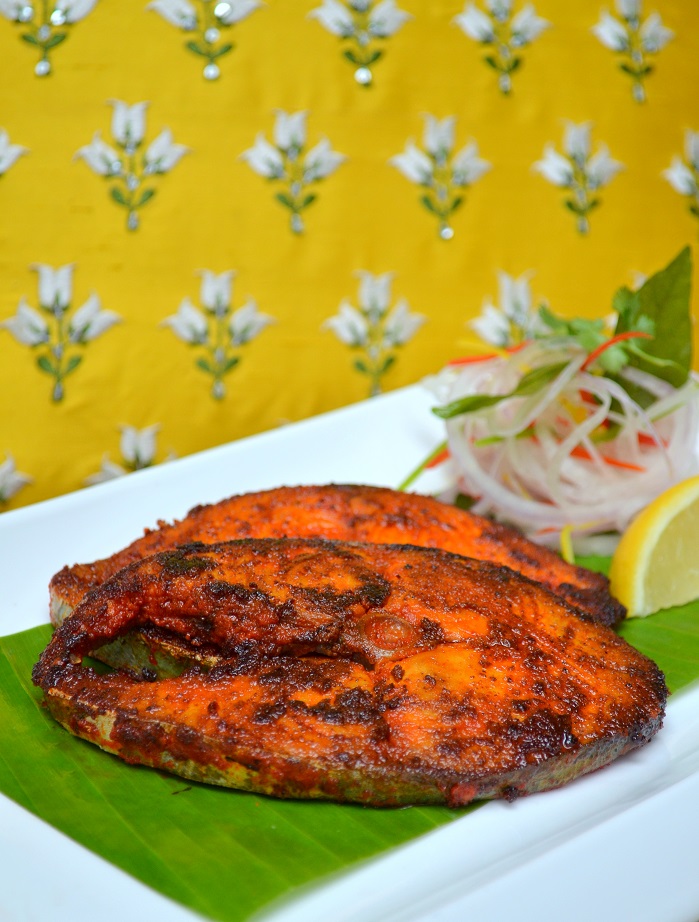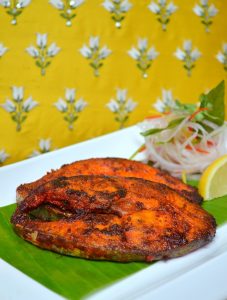 We ended our meal with Pootha Rekulu a famous Andhra paper sweet which was like a more complex, delicious version of cotton candy which was fun to eat and the Kakinada Kaja which was crispy and rich. Master Chef Bhaskar Rao has really pulled out all the stops this time, and we promise you'll be sorry if you miss out! So, to Jamavar we go!
Date: 11th September 2017 – 20th September 2017
Timings: Lunch and Dinner
Place: Jamavar, The Leela Palace
For Reservations: Call – 080 2521 1234