ASIAN TREATS AT 12 UNION PARK
The iconic Shatranj Napoli turns into 12 Union Park by Shatranj and it is not just the name that has changed as we discovered during our recent visit to the restaurant. Everything from the décor, to the bar to the table setting and above all the menu sports a fresh, new look.  Mikhail, the restaurant-in-charge, helped to enhance our dining experience with his charming and courteous demeanour.
The quaint entrance, arches, monochromatic walls and soft lighting and a young crowd created a romantic vibe and as we browsed the menu, 12 Union Park by Shatranj claims to have rediscovered the jewels of Asian cooking – rediscovering old ones and creating new ones.
Here goes our culinary adventure at 12 Union Park: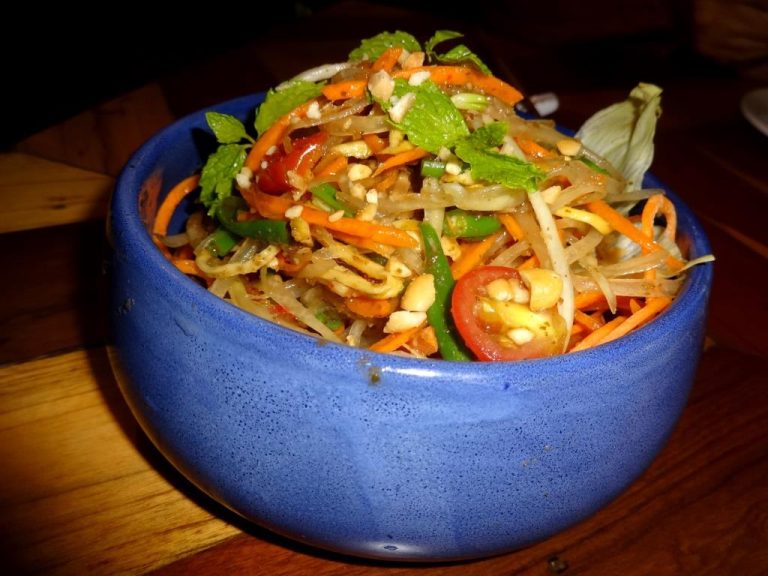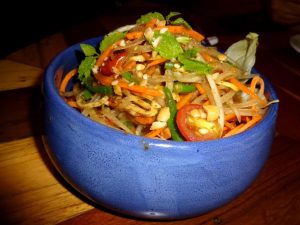 From the soup section which offered Kai Thong of glass noodles, Japanese miso shiru with silken tofu and wakame seaweed or the Burmese supeu served with fried garlic and lime, we stuck with sweet corn soup and Som Tam – the classic Thai salad with raw papaya and cherry tomato – our two enduring favourites and found the soup to be of right consistency and salad was garden-fresh and crunchy.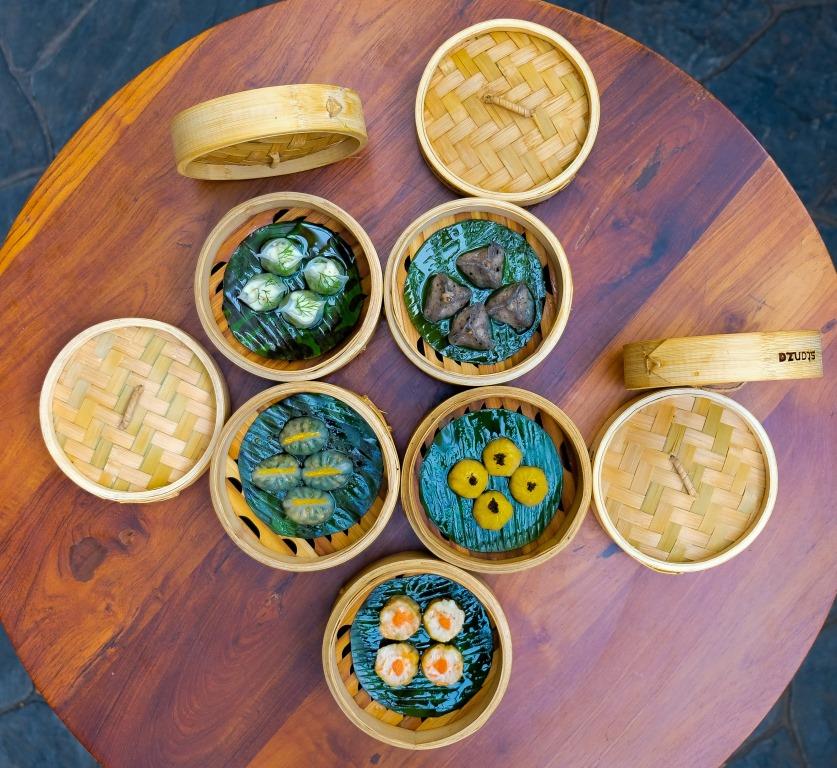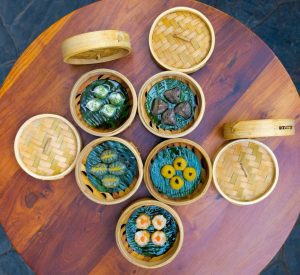 I always look forward to Chinese starters and with their extensive menu that includes sushi, shashimi, dimsums and a good number of vegetarian items too, the well-informed Mikhail came to our rescue. So, for appetizers, it was veg crystal Dimsums with translucent wraps and scrumptious fillings, Salt & Pepper cottage cheese and the delicious Wild Potato chilli mustard.  Huge thumbs up to all the starters for their sublime and lingering taste. Ginger pineapple fizz did a brilliant job as the accompanying mocktail with every other bite.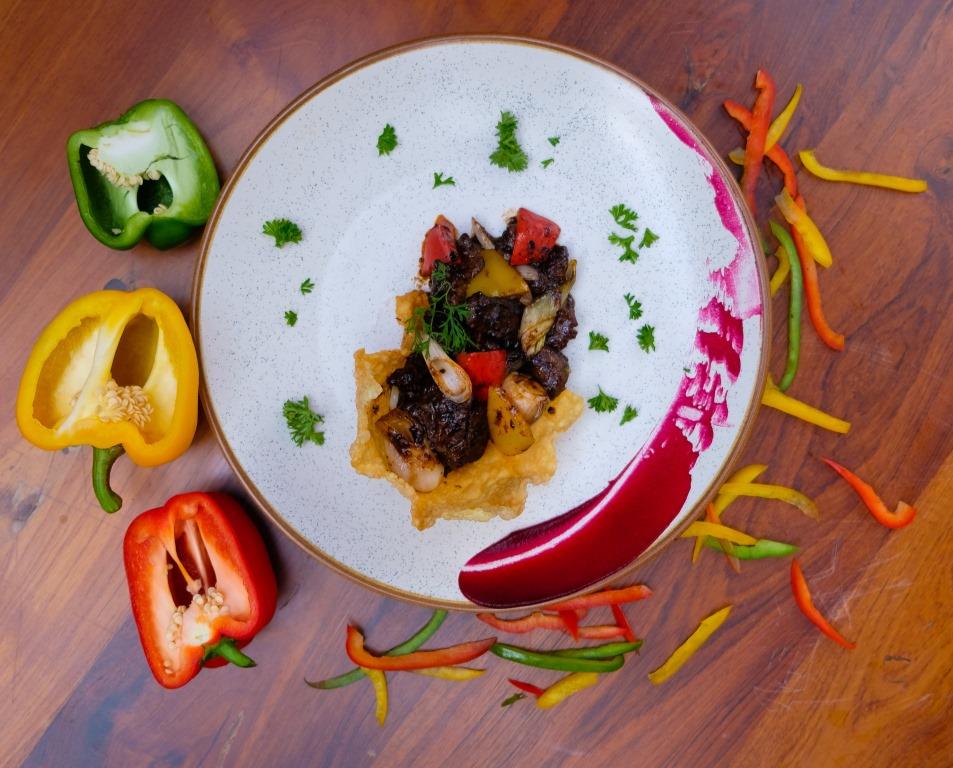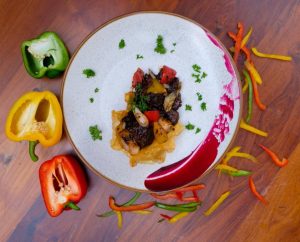 Mains again had us order our long-term picks – Hakka noodles, sautéed Asian greens, Fried Rice and Chilli Mustard Cottage Cheese.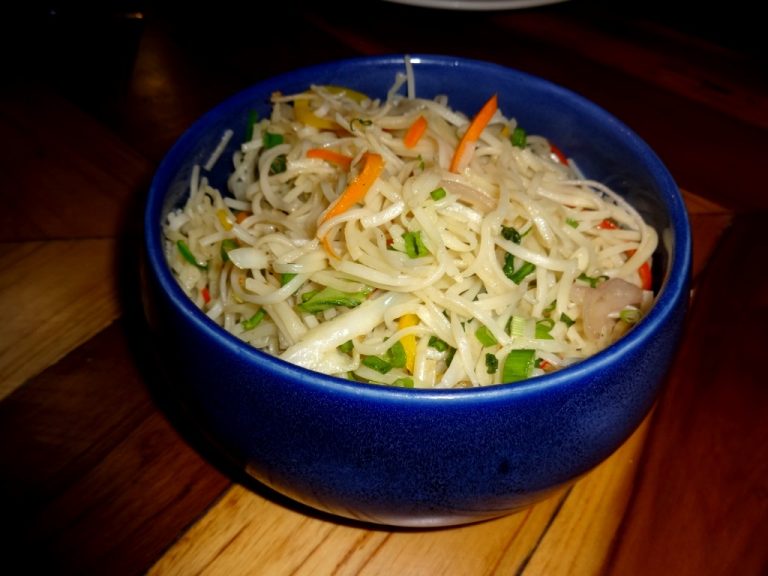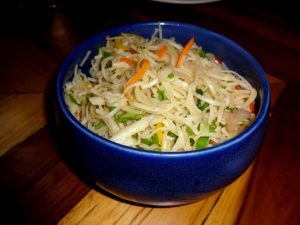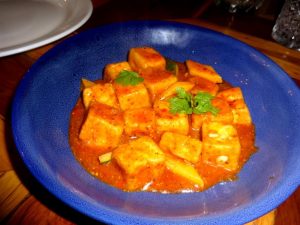 We loved the noodles for its smooth and fine texture. Soft cottage cheese bobbed in creamy mustard sauce that lent it a golden hue and wonderful relish.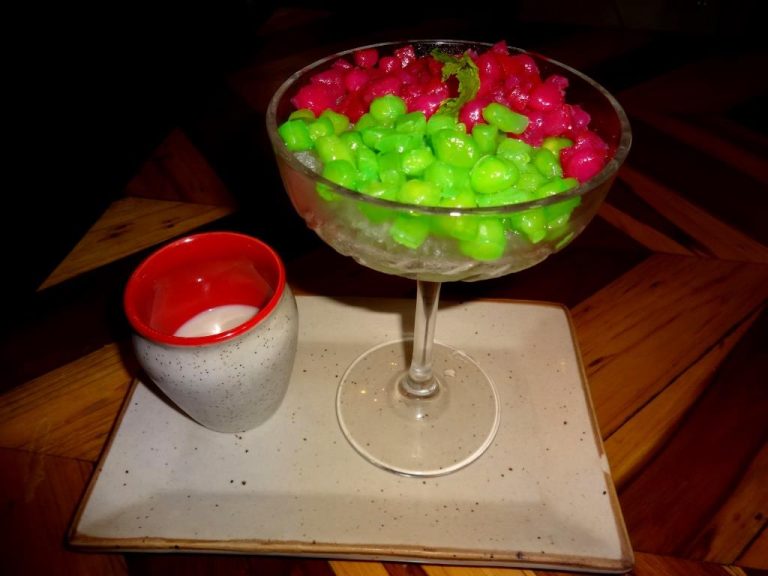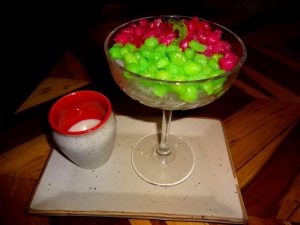 Desserts were a mouth-blowing experience. One bite of strawberry and khus flavoured water chestnuts on a bed of crushed ice, floating atop coconut cream from my dessert Tab Tim Grob and I was over the moon!
Equally enjoyable was Chocolatine with ice cream and salted caramel praline. The rich and smooth chocolate ganache smeared with salted praline made for a lingering gastronomic finale.
Smiling staff prompt service, excellent Asian delicacies and cool ambiance make 12 Union Park by Shatranj worth many more visits!