Barack Obama Turned Chef During His Recent Trip To Hawaii
It's never too late to learn, or experiment, or maybe even switch careers. And if the 44th President of the United States can maneuver a knife after being a leader of the free world for 8 years, there sure must be no barrier against the influx of knowledge.
Barack Obama, who is clearly having a gala time after stepping down as the President, was recently spotted at Mitch's Sushi, a sushi bar in Oahu, Honolulu, which so happens to be Obama's hometown. In a picture shared on the restaurant's Facebook page, Mr. Obama can be seen standing with a knife behind the counter, along with some of the restaurant's employees.
Mitch's Sushi Bar captioned the photo, "Our newest sushi chef! After 8 years in the office he's up to a new challenge."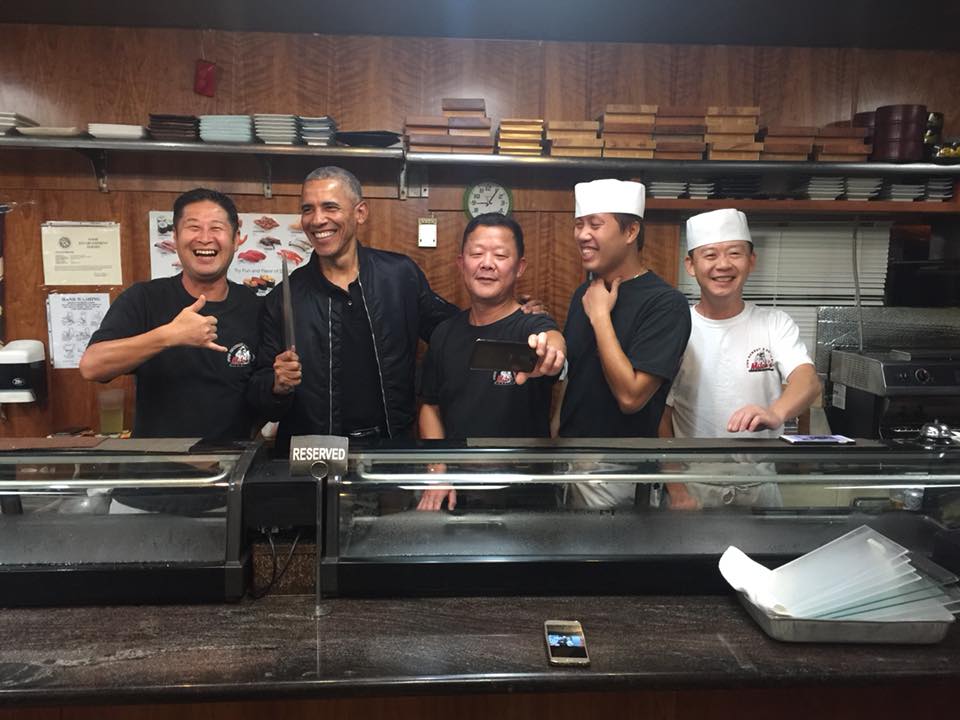 Image Source
Now, if Obama isn't trying his hand at slicing fish, we would be disappointed. After all, this is not his first tryst with food, the former POTUS was previously seen enjoying a bowl of pho with Parts Unknown host Anthony Bourdain; and the Obama clan's love for good food is not unknown.
Obama was also spotted playing golf at the Mid-Pacific Country Club in Oahu. Post-presidential life sure is suiting Barack Obama!