Beer and Food with a side of Cool Breeze at The Local – Terrace Drinkery in Bangalore
The Locale:
Located right on top of the legendary Jimi's on 80 Feet Road, K0ramangala – The Local – Terrace Drinkery has been the talk of the Koramangala crowd for a while now. We walked in feeling a little apprehensive. We thought – it's just another pub, right? Thankfully, we were proved wrong the minute we walked in. The look and feel off the place is extremely chilled out with rustic and antique looking chairs paired with heavy wooden tables. Being an open air pub, it's perfect for the Bangalore weather with a cool breeze blowing constantly. We settled in well in our heavy chairs and proceeded to look at the modern style menu.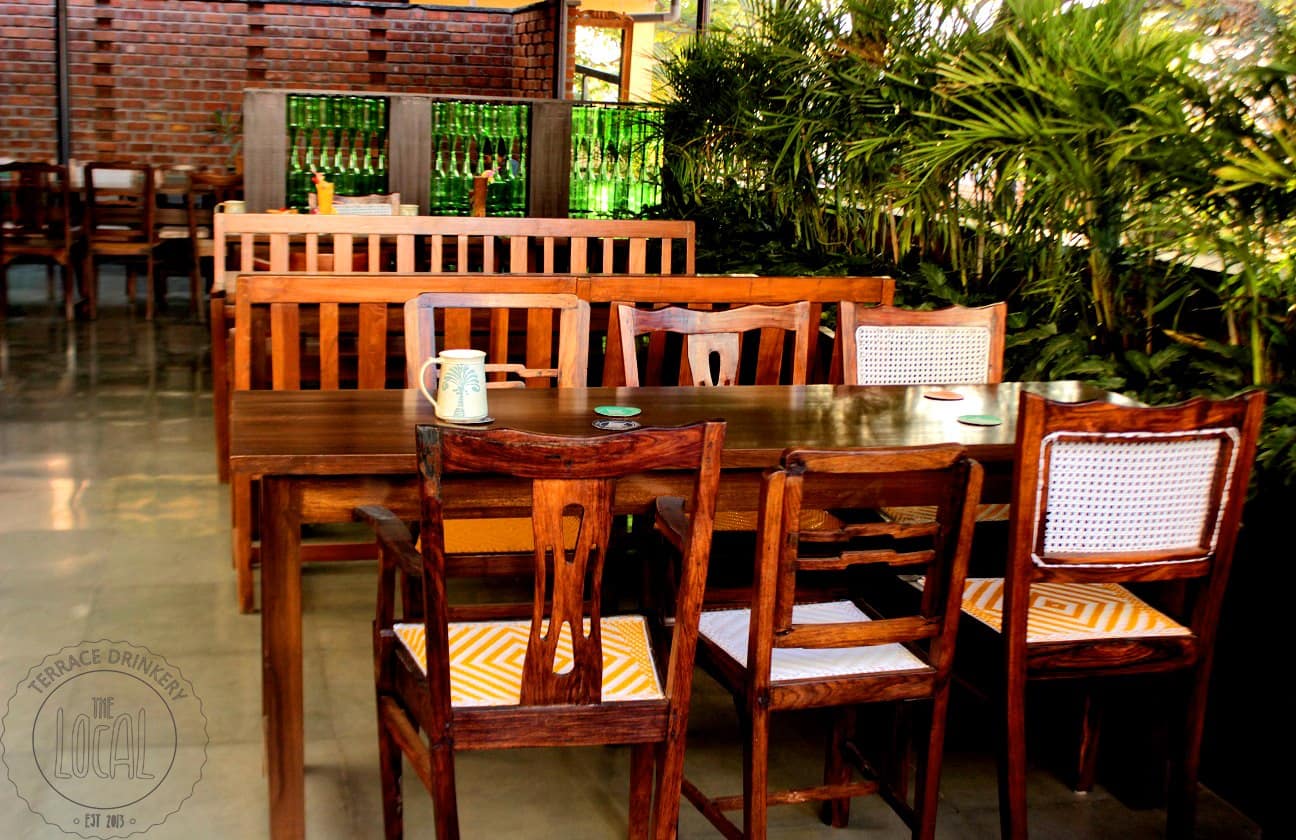 The Menu:
The menu is continental and American with hints of Indian and European. We ordered the Chilli Pork for starters, lamb burger and tenderloin bacon burger for the main course and draught beer to go along with it all. The Chilli Pork came first and boy, were we right to order that. We nearly ordered a second round – it was that good. The meat was perfectly cooked and had just the right amount of pork fat.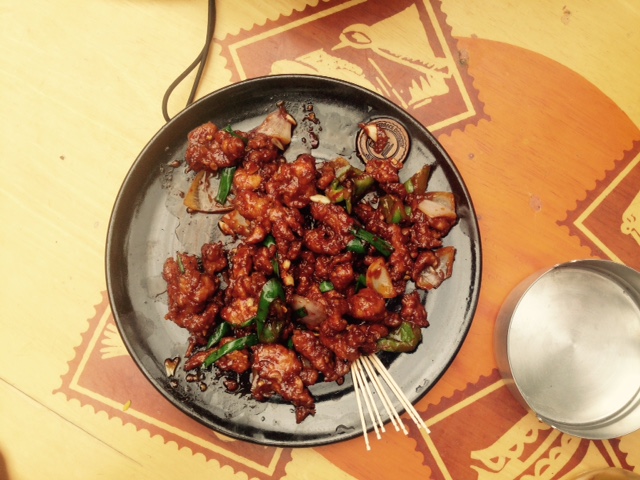 The burgers were equally good but obviously the bacon burger had the edge. The burgers were huge and quite filling paired with the beer which was chilled to the right temperature.
The People:
The service at The Local was a huge plus point with the staff coming to our table without even being called for. They made sure we were comfortable and had everything we needed.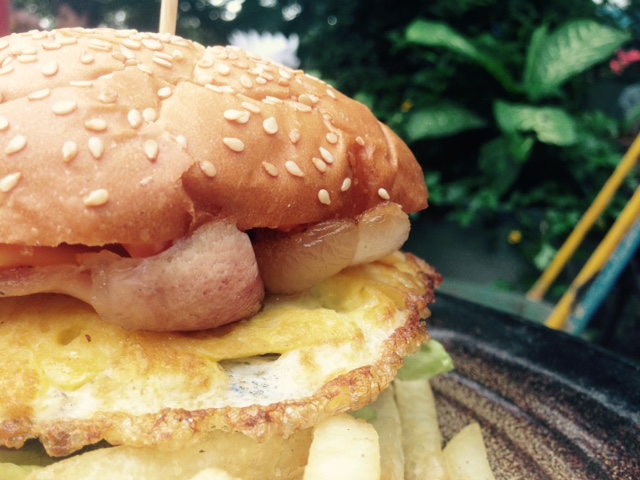 All in all, we had a jolly good time at The Local – Terrace Drinkery. We do encourage you to go there and tell us about your experience!
What we had:
Chilli Pork
Tenderloin Bacon Burger
Lamb Burger