Belgium's Beer Culture Has Been Officially Recognised By UNESCO As An Intangible Cultural Heritage
Belgium is famous for a lot of things like chocolates, waffles, fries and chocolates, you know because that's what everyone goes to Belgium for. But what is most prized and honoured in Belgium is the beer. The country has been brewing for years, some even say since the medieval times, and while it might come as a shock to most, beer is often brewed in monasteries, where it has been brewed for years. Currently, Belgium produces more than 1,500 varieties of beer.
Now, Belgium's beer culture has been recognised by UNESCO as part of the nation's "intangible cultural heritage". According to a report in the Guardian, this move officially designates the beer culture as something that should be preserved for future generations.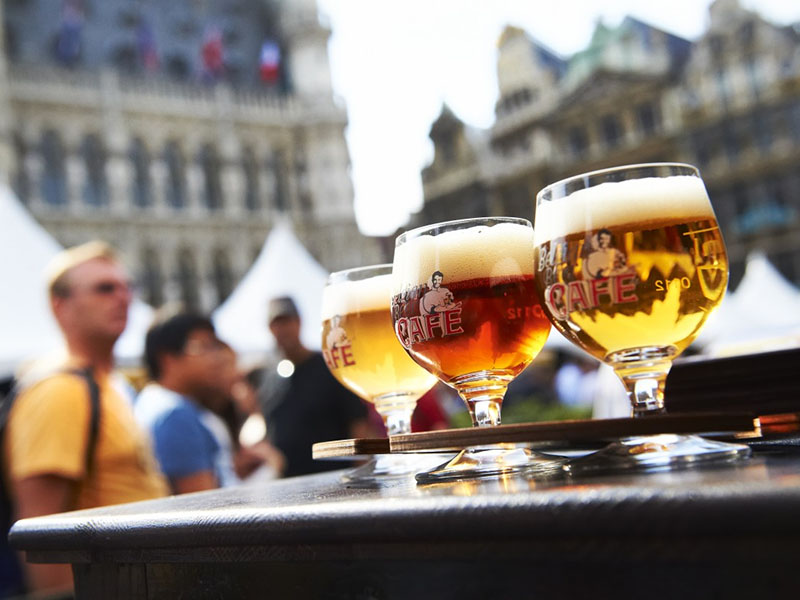 The UNESCO inscription also says that this so-called "beer culture" includes more than just drinking. The Trappist monks donate profits to charity and the beer is also used to produce various foods and cheeses. And recently, the city of Brugges became home to the world's first underground beer pipeline which carries beer from one of the city's oldest and most popular breweries to the bottling facility two miles away.
Many other countries are also vying to be added to the UNESCO cultural heritage list – Spain is seeking recognition for tapas and Italy wants heritage status for its Neapolitan pizza. Along with Belgium, the other countries on the list are South Korea's kimchi, Turkey's coffee culture and even the Mediterranean diet.
Before you get excited, just know that UNESCO status doesn't actually protect these traditions, but being on the list mainly aims to boost tourism and national pride.