Booze and Bites At Thyme: A Bistro For The Real You
The saying "as different as day and night" is true in a variety of different contexts. Your personality for instance could be vastly different when you're at office compared to when you're out at night. An IT nerd by day and a DJ maestro by night for instance. Or, a restaurateur by day and a cricket know it all by night.
A Bistro For The Real You
A new bar and bistro in Kanjurmarg, Thyme is on a mission to align your various personalities together; it's 'A Bistro For The Real You'. Nestled in a corporate hub, its designed to allow corporates (and other customers) to loosen their ties , have a few drinks, do away with their corporate identity and don their real personalities. The bistro has several amenities to appeal to a variety of personalities; it broadcasts live matches, has WiFi, games and a bookshelf with a large collection of genres.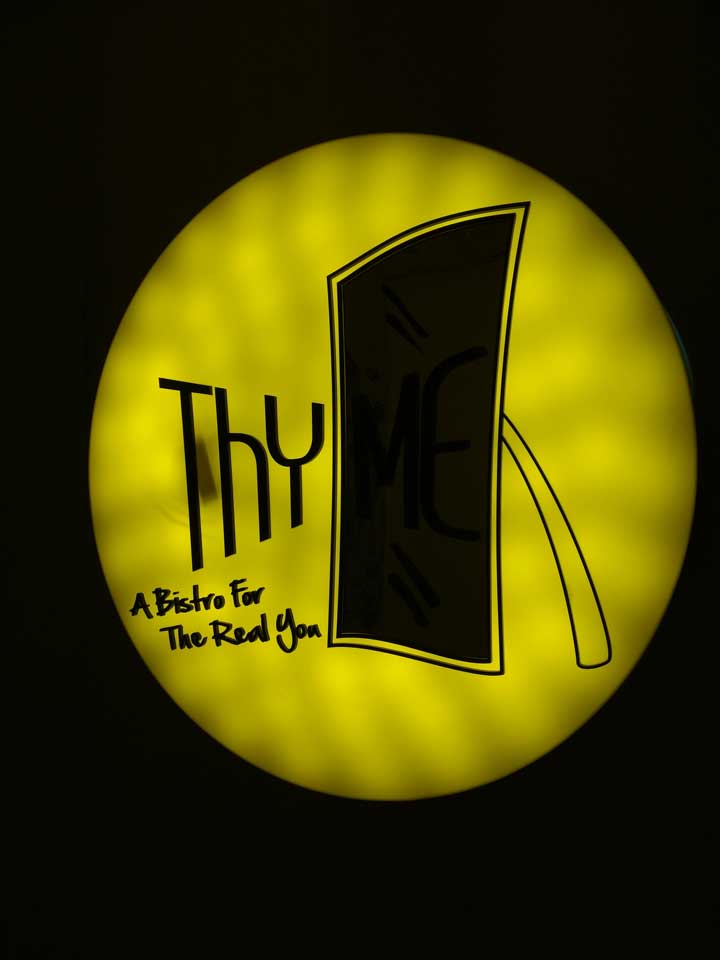 Of course, the main way Thyme is planning to get you to loosen up and let your true personality shine is through its food and drinks. After a long hard day's work, we headed over to Thyme to see what part of our personality it would bring out.
To The Eats!
We started off our eating extravaganza with two servings of channa chaat arranged prettily in two glasses. Chutney made up the base of the chaat concoction, followed by a serving of dahi, topped with a tangy sauce mixed with channa and more dahi. Altogether, the flavours worked wonderfully, creating a delicious appetite whetting start to our meal.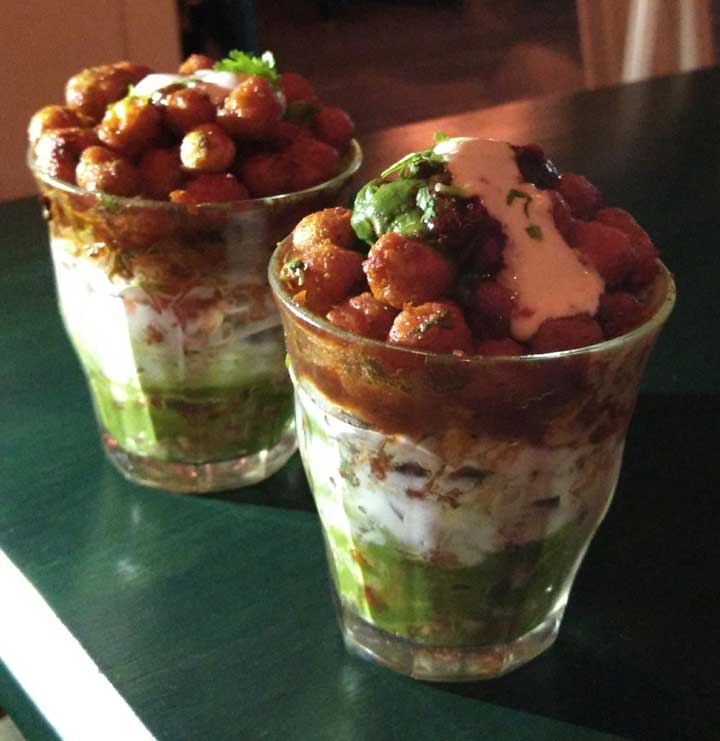 We followed up the chaat with a serving of lamb kheema pao served with a side of fries. The kheema was well spiced with methi and masalas and the fries stayed crispy throughout our meal – the ultimate sign of a well prepared plate of fries.
As a final starter we had a plate of chicken mini burgers, which folded tender, sauce coated pieces of chicken into slim slices of bread paired with oodles of cheese.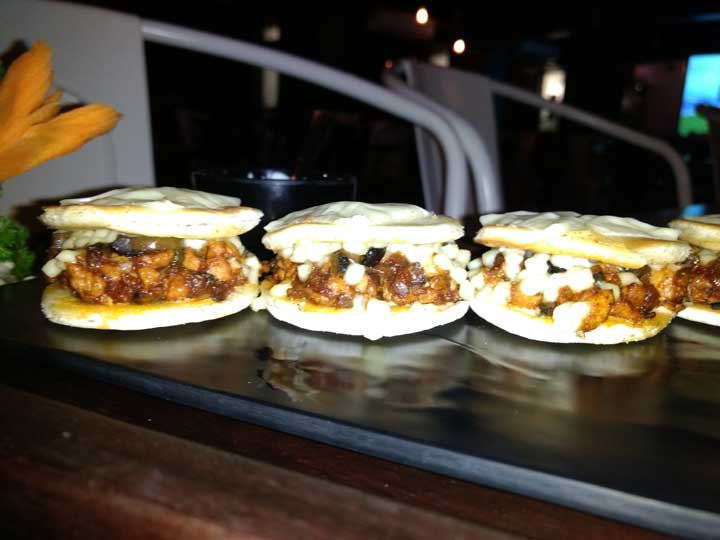 For our main course, we decided to continue with our tasting of chiefly Indian flavours and call for a Kashmir Rogan Goshi Nalli served with naans and basmati rice. The rice was subtly spiced with saffron and perfectly cooked and the naans were soft and chewy but the star of the dish was – expectedly – the lamb. It was tender and flavoured with a complex medley of spices as was the curry it was in.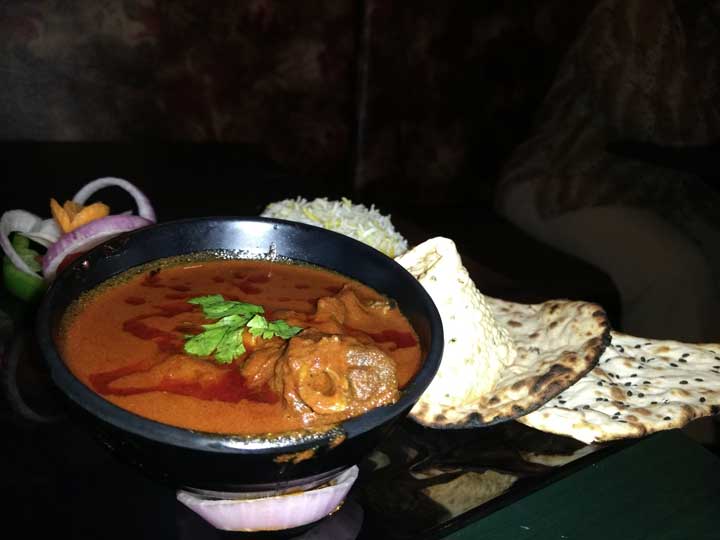 Finally, we rounded off our meal with an exquisite dessert, with a base of a date stuffed pastry topped with a syrup coated chocolate cage, topped with a scoop of cool vanilla ice cream; a unique balance of different type of sweet flavours.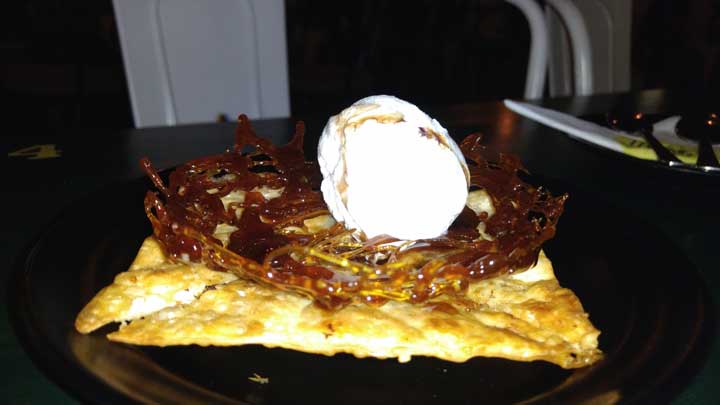 As we progressed through the meal, our real personalities quickly surfaced – read – gluttonous, greedy souls. Meanwhile, as we sipped on Thyme's delicious cocktails – we especially recommend the Bailey's banana cocktail – another part of our personality reared its head – the quirky, funny characters who were able to shake off work worries and other stressors and just have a good time.
And so, after wrapping up our full meal we strolled out of the restaurant having succeeded in tapping into the more relaxed, upbeat versions of ourselves, brought out by the food, drinks and vibe. Why not head to Thyme to see if its magic works on you? Check out the video below to see what to expect: