Bringing Authentic Central Asian Cuisine To Mumbai, Ostaad Is All Set To Launch In March
Mastering the prevalent delicacies of Balochistan, Afghanistan, Tajikistan, Uzbekistan and Turkmenistan and adding it to the menu of Ostaad, the owners of popular restaurants like Madras Diaries and Keiba are all set to launch their newest venture. The idea was to familiarise and popularise authentic Central Asian cuisine as well as its origins. The restaurant also promises freshest produce and greens being used in their kitchen along with a spacious 3100 square feet area.

Ostaad At Work

"Central Asian cuisine is where Mughlai cuisine in India originated but true essence of the cuisine is unknown to the city of Mumbai as Mughlai cuisine evolved with local inuences and ingredients over the centuries," says Neeti Goel, owner of Ostaad. "We would like to bring to our guest the authentic recipes with ingredients sourced from Central Asia (Iran) which accentuate the experience and transports you into the cradle of this ancient culinary world. Hence the quest to find the right team began and after our research in the countries and provinces of Central Asia we formed our team of expert chefs to bring the cuisine to Mumbai which has a small presence in form of Persian cooking in India."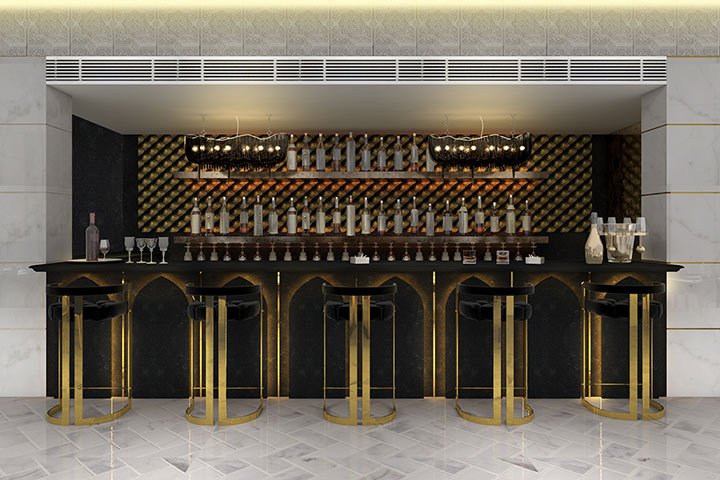 Set in Kamala Mills, Ostaad's three chefs have been selected after seeing their proficiency of the cuisine. The menu here is packed with delicious flatbreads, vegetables with exotic stuffing, flavourful rice dishes, grilled meats, and skewered kebabs, fresh cheese and salads. Not only do they mention about their strong spice game but also a special approach to their vegetarian and Jain customers. This means a special area of the kitchen dedicated to making vegetarian food. The atmosphere will be enhanced by a curated playlist of classic hits and the interiors made beautiful by the abstract artwork of Zara eisa and Rohan Poojari will also be a sight to behold.

We're eagerly excited for trying out the food at Ostaad including their specialities like Sheena Kebab, Murgh Pashtooni Sheek, Kalem Boregi, Mushroom Baklawa, Spanakopita and Balochi Sajji.