Cadbury Celebrations Celebrates The Festival Of Lights With New TVC
Ahead of Diwali, Cadbury Celebrations has launched a new TVC which celebrates the spirit of the festival of lights.
The Film
In the film, actor Dalip Tahil welcomes his family into his home on Diwali night. When asked whether he's actually selling his house, he replies that it was just a ruse to get his family to visit. As they joke and laugh, they give each other gifts of Cadbury Celebrations boxes.
Gifting Chocolates For Diwali
Giving boxes of sweets and chocolates has always been a tradition for Diwali. Commenting on the ad as well as the tradition, Prashant Peres, the director of marketing (chocolates) for Mondelez India said ""Over the years, Mondelez India has successfully implemented occasion based marketing to popularise the chocolate culture in India. Though historically, we have conceptualized and marketed our campaigns around Diwali and Raksha Bandhan, in the past few years, we have been successful in creating 'gifting as a trend' around two 'younger' occasions — Valentine's Day and Friendship Day. Although traditional sweets have been an integral part of every festival being celebrated in India, we have regularly innovated and created consumption occasions, thereby converting the 'mithai' loving Indians to adapt to newer flavours of chocolates. Rising disposable incomes, growing media exposure, changing lifestyles and a young population's growing affinity for indulgence; has set the stage to transform India into one of the world's fastest growing chocolate markets. Preferences of Indian consumers during festivities have evolved, with evolved palette they are now purchasing premium and finer chocolates for festive consumption and gifting."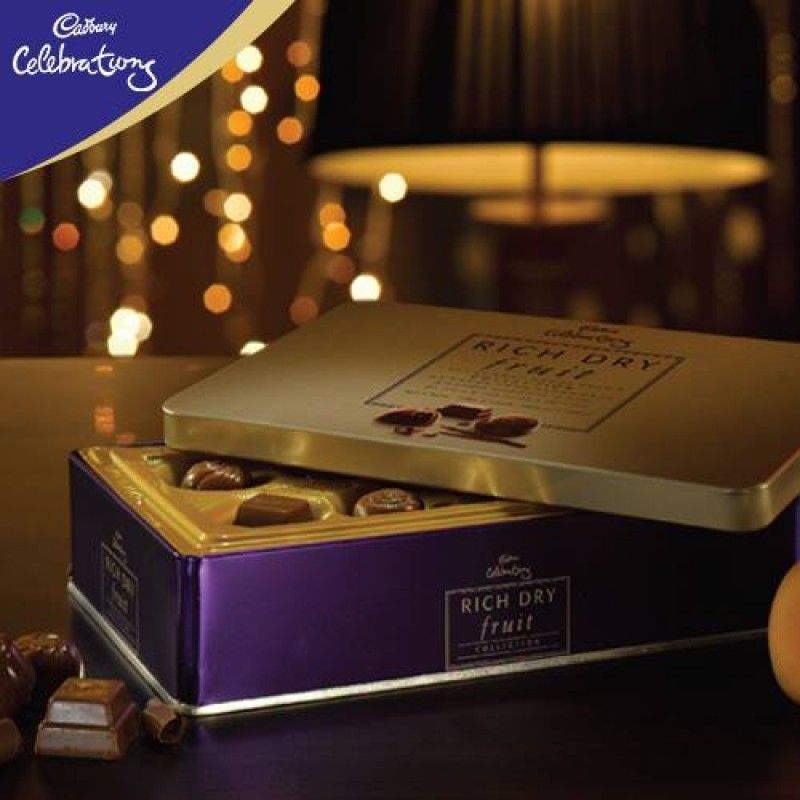 The Cadbury Celebrations box contains popular Cadbury chocolates from Dairy Milk to 5 Stars to Gems.