Café Run By Differently Abled Persons Opens In Mumbai
A new café in the Santacruz area of Mumbai is being run by differently abled persons like those with autism, Down syndrome and other learning disabilities reports The Hindu. Café Arpan opened up five days back by an NGO called Yash Charitable Trust that gives aid to people with disabilities. The report further says that the idea of the café was to bring people with learning disabilities into mainstream.
Customers' Speak
"We were impressed by the warm service we received at Café Arpan. I'd be happy to return here for my birthday next week," Vandana Advani who visited Café Arpan along with her family on Friendship Day told The Hindu. "I was pleasantly surprised by their enthusiastic welcome. They even handled the food with care," another customer Dushna Elavia working for Dhrishti Foundation told the publication.
The Special Café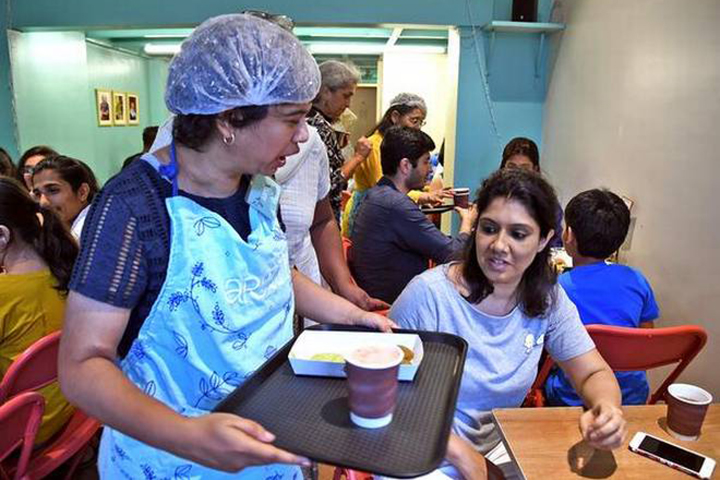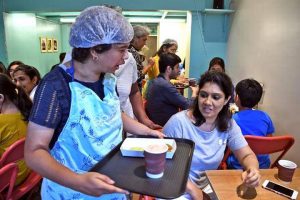 The idea of the café came to Sushama Nagarkar who is the managing trustee of the Yash Charitable Trust and her team from a similar place in Philippines. The Puzzle Café in Manila has autistic persons as their employees and she wanted the trustees of the NGO wanted the same concept. "The trustees and beneficiaries were very keen on setting up a similar restaurant in Mumbai. So, we collaborated with Impact Guru, a crowd-funding platform, in October 2017. Four months ago, we managed to get a licence of three years from the civic body," Nagarkar told The Hindu.
Currently Café Arpan has 12 employees with different disabilities working along with some of their family members who are helping them out as volunteers. "I was working for the dabba delivery service started by the Yash Charitable Trust before I joined Café Arpan. I want to work as a cook, but right now I enjoy interacting with customers and serving them food," a 32-year old Aarti Nagarkar with autism told the publication.
One of the parents who is volunteering told The Hindu that "They tend to get tired sooner than other people but once they take interest in work, their performance gets better. Right now, our goal is to show society how people with disabilities can be an important part of the mainstream workforce."
Cover Image: Mid Day
In-article Image: The Hindu