Carl's Jr. Named A Burger After Steven Spielberg, But The Director Doesn't Want It
Well, that's awkward.
In a move to garner award-winning movie director Steven Spielberg's attention and also to tag along with his latest creation, Ready Player One, fast food chain Carl's Jr. recently announced that it would be renaming its Charbroiled Sliders to 'Spielburger' after the Jaws director. The burger chain even released a full-fledged video online to announce the latest addition to their menu. There, however, was a catch. Steven Spielberg had not yet been informed of the collaboration but Carl's Jr. was confident that he'd "be down with it".
https://twitter.com/CarlsJr/status/978253988142358530
"As a tribute to the legendary director of #ReadyPlayerOne, we're going to change the name of our Charbroiled Sliders to #SpielBurgers. @StevenSpielberg hasn't signed off yet, but we're pretty sure he'll be down with it", the chain tweeted on Monday, releasing a short 18-second video giving followers a peek into the sci-fi snack. This was followed by a string of tweets urging Mr. Spielberg to get on board and even revealing to social media that the restaurant had spent a major chunk of its marketing budget on the Spielburgers. Carl's Jr. and a bunch of their followers was confident that all this should be enough to sell the idea to the Jurassic Park creator.
Could they be more wrong, though?
Earlier today, Spielberg took to social media and said in a statement that he won't be taking Carl's Jr. up on the offer. "They're pretty good but I'm passing. Cease and desist, you can't do it. Sorry guys," Spielberg said in a video tweeted by his production company, Amblin Entertainment. Ouch.
https://twitter.com/AmblinEnt/status/978732170788286464
But that's not all. The fast-food giant even tried to reach out to the director by delivering a batch of burgers to him and leaving a note on his car.
Couldn't get in to see Steven, but we left a note on his car! Fingers crossed! #SpielBurgers pic.twitter.com/fEPbcf5EHE

— Carl's Jr. (@CarlsJr) March 27, 2018
Only, they were never allowed inside the office and even got the wrong car. Spielberg's production house shared the incident on Twitter as well. The entertainment company even left the restaurant chain a word of advice: "this is why you call ahead of time".
https://twitter.com/AmblinEnt/status/978710104198426624
Meanwhile, a spokesperson for Carl's Jr. confirmed, "SpielBurgers are not a menu item at Carl's Jr. locations", he said, adding that the move was a "social stunt from the brand to try and get the attention of Spielberg and his team to celebrate the launch of Ready Player One."
FYI, here's what the SpielBurgers would've looked like.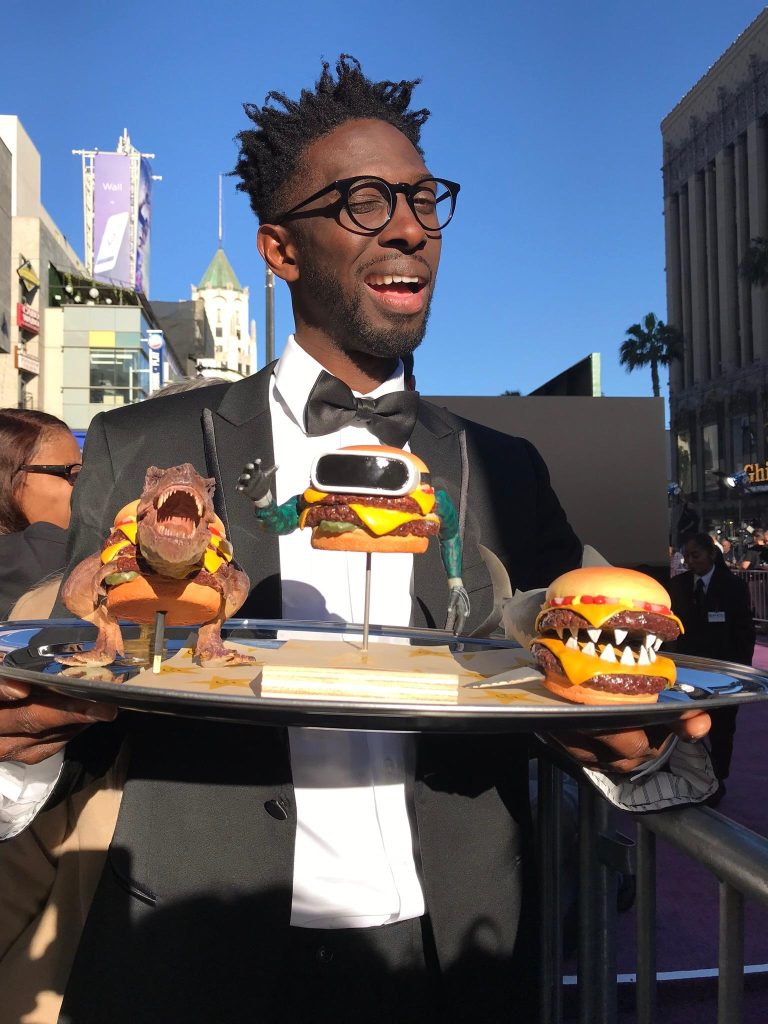 Image Source