From Chambal To The Capital, Here's White Rhino Brewing Co.'s Story
Beer enthusiasts across India have had quite a satisfying year or two with exciting new microbreweries and breweries popping up across the country. One such beersome start-up is the White Rhino Brewing Co.
Allow us to tell you a little about the beer venture. Kicked off in 2015, the White Rhino Brewing Co. is India's first craft brewery. With a goal to brew beer that is at par with International standards, White Rhino aims at bringing top-notch quality as well as variety to the bar.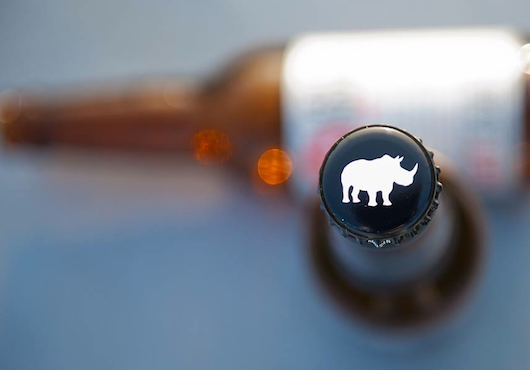 Image: Brown Paper Bag
After a day's bottling of their Munich lager, White Rhino Brewing Co.'s founder Ishaan Puri was kind enough to have a quick chat with us and let us into his hoppy place. Here's all that's brewing in the company's barrels.
"The Need For Better Beer In India"
With so many beer brands already floating around in the market, why would the team venture into an already over-crowded race? There has to be a solid drive to take major brands head on! And a drive there is.
"White Rhino rose from the need for better beer in India. The market's been flooded by mostly mass-market brands", explains Ishaan. "We wanted to create a range of authentic, small batch yet high-quality beers that would cater to a niche market", he adds.
https://www.instagram.com/p/BMq698ClhBM/?taken-by=whiterhinobrewingco
"Delhi Is An Evolved Market"
Following a thorough mapping of the Indian peninsula, the brewing company decided to set up their base a few hours from Delhi-NCR in Malanpur, Gwalior, a city in Madhya Pradesh's Chambal region. (Yep, the infamously famous hub of India's most notorious bandits. Now you know where that extra kick in the White Rhino beer comes from!)
So why Delhi, one may wonder? Well, why not Delhi, chimes in Puri! The brewery very strategically founded their base only a few Shatabdi hours from the Capital, as Delhi-NCR was a great target to hit.
"Delhi-NCR doesn't really have any small-batch craft breweries of its own", explains Puri, adding that "Bangalore already has a lot of microbreweries; in Mumbai and Pune you can sell kegs form your own microbrewery to restaurants. Whereas, Delhi doesn't have any of that, despite being a highly evolved market"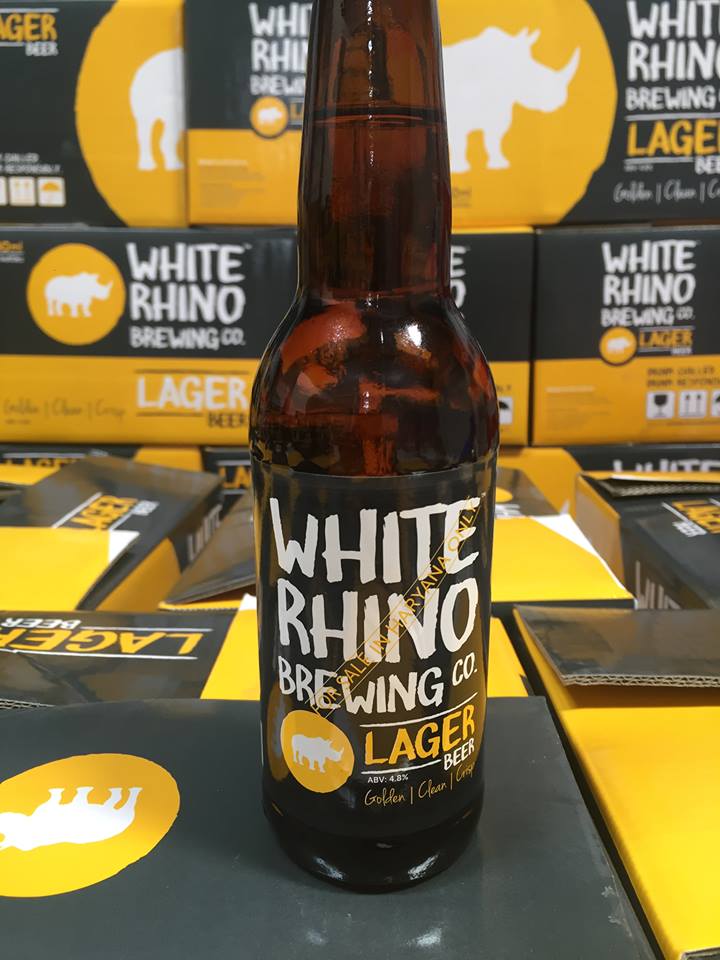 Image: Trending Foodie
And it doesn't take an expert to tell us that the Capital has always welcomed alcohol with open arms!
The Team
With great love for beer in his heart and an impressive Diploma in Brewing from UK tucked away in his folio, all Ishaan needed was an equally dedicated team to bring his love for the golden spirit come to life. Well, guess who got lucky?
The White Rhino team is a compact unit of technicians, engineers, sales and marketing folks, and brewers, of course, working their beer-loving bums off under the expert guidance of head brewer James Garstang, assistant brewer Raahi Nagarkoti, and the founder himself.
"Our Beer Is Authentic"
But why White Rhino? What do those other bottles of lagers and ales not have that this one has? In one word, authenticity.
White Rhino brews all-malt lagers made with the finest of ingredients sourced from the world over. "Our malts are all German, our hops come in from the US and Germany. Moreover, we don't use liquid hop extracts and we also propagate our own yeast in-house."
https://www.instagram.com/p/BJw82xyD680/?taken-by=whiterhinobrewingco
Their wheat beer too is nothing short of unique. "We source the Curacao orange peel, which is a bitter orange peel, from overseas. Similarly, we bring in a very high grade of coriander to spice our wheat beer with. Everything from recipe development to raw material procurement, to trying and testing is highly thorough."
https://www.instagram.com/p/BKIXWTID1ZJ/?taken-by=whiterhinobrewingco
"We Want The Right People To Drink Our Beer"
They've got the machinery, they've got the raw material, they've got the manpower, and most importantly they've got the passion to brew. So what's stopping the Rhino from taking the country by storm?
Clearly not ones to get ahead of themselves, the company aims first at creating a solid foothold in one market, and then hopping over to another city. "We don't want to flood the market and takeover the country. On the contrary, we want to serve one market at a time.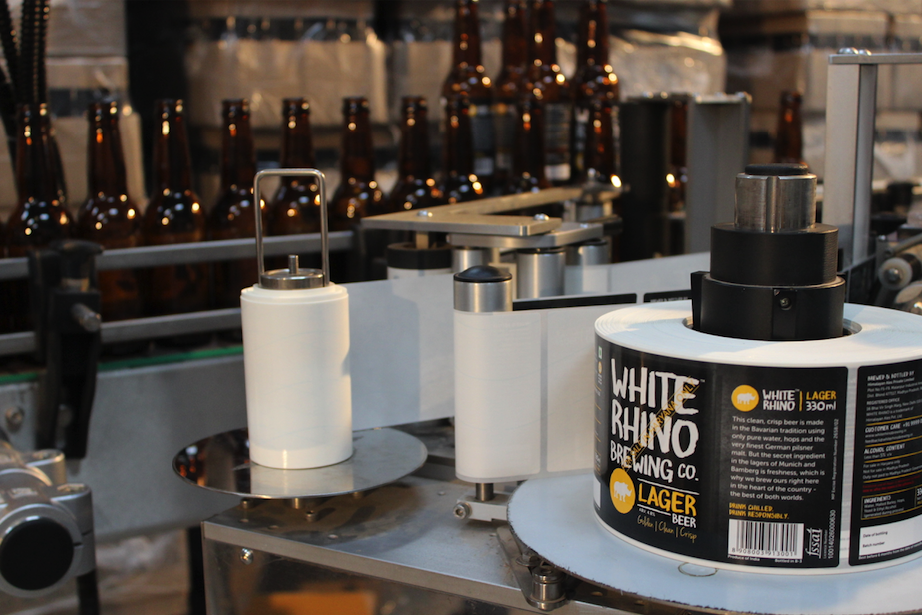 Image: supdelhi
"Moreover, when you're doing a niche product, you want to make sure that you cater to the demand in the cities that you're already in, rather than having shortages everywhere." But that said, the White Rhino Brewing Co. would possibly hit major cities like Mumbai and Bengaluru by next summer. Are you guys listening?
"The Craft Beer Movement In India Has Just Started"
Speaking of White Rhino's future, Puri says, "five years down the line I see ourselves as one of the leading players in the craft beer movement, which is definitely going to grow. The craft beer movement in India has just started.
Additionally, ours is the only craft brewery in India that is equipped with its own brewing as well as bottling unit. Mostly brands either sub-contract or import the beer from abroad. Most importantly, we see White Rhino as the company that will pave the way for many more craft brewers to start their journey in India", signs off Puri.
Well, amen to that.
Feature Image: Trending Foodie